If your kids store their toys in your garage, chances are things are not well organized. Keeping their toys tidy is not...
Schedule in some down-time to relax and watch one of these great Easter movies. Grab some snacks, snuggle in and enjoy.
Senior citizens might really like – and use – a 3D printer. That's the surprising, and money-saving, conclusion of a new study I co-authored:...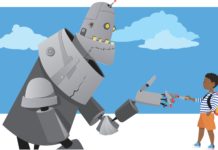 It's likely that before too long, robots will be in the home to care for older people and help them live independently. To do...
Everyone has their own level of health, and it's not fair to anyone to compare your health to that of others. That...
During a divorce, supporting your family is more important than ever. Your children will likely be feeling various emotions, regardless of their...