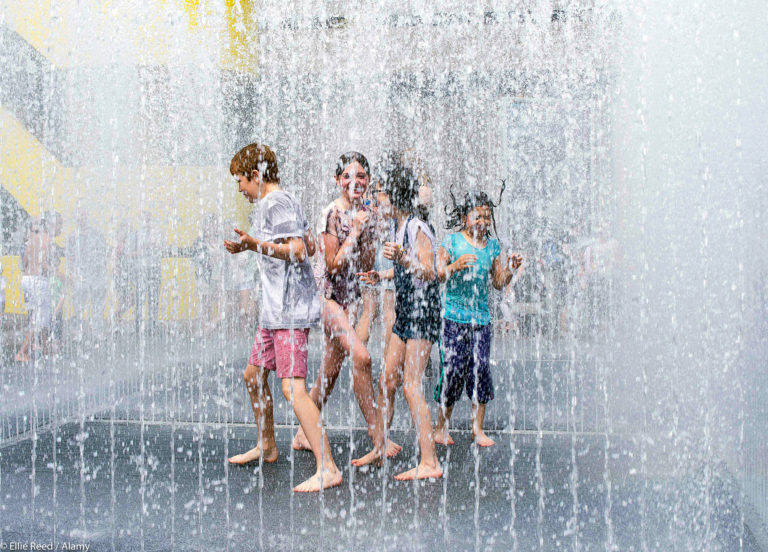 If they haven't already, chances are your school-age children are about to break up from school for the long summer holiday. Everyone starts off with that end-of-term feeling – but, after a while, the days can drag and you run out of ideas to keep them amused.
It can be especially hard if you're on a tight budget.
Never fear! Here's our pick of the best cheap/free activities to keep kids of all ages entertained. Some are indoor, some are outdoor and some take advantage of local facilities – so no matter what the weather, there's something you can do.
Why not write each one on a separate piece of paper and put them all in a jar, taking it in turns to pick one out whenever you're in need of inspiration.
1
Hold your own film festival
Let everyone choose their favourite film or, if everyone loves a particular franchise – such as Star Wars or Harry Potter – make it a themed event. Buy in some popcorn and cinema-style snacks, make some hotdogs, then curl up for the day to watch.
Make racquets by fixing cardboard handles to paper plates, using glue or sticky-sided tape. Blow up some balloons to use for balls.
3
Form a household orchestra
Bang pots and pans with spoons for drums, string cotton or wool across an empty shoe box as a guitar, play melodies using combs and tissue paper. Agree on some tunes you all love and off you go! (Maybe best to put a limit on this as it could get a little noisy.)
One of the most enduring childhood games, and all you need is some chalk and a space to mark out your grid. You can find the rules here, plus a few variations if you want to mix it up a bit.
Let everyone contribute to the feast by choosing and helping prepare the food. Take a rug to sit on and some simple play equipment such as bats and balls. Head to a local beauty spot, the park or even just into the garden.
6
Check out the local library
Many libraries run special holiday activity programmes that are either free or inexpensive. Encouraging a love of reading is always worthwhile – your child might discover some new favourite stories, and you'll get some peace and quiet too.
This is an especially good idea if you're heading abroad on holiday or have family overseas. Download a free app such as Duolingo or Memrise and try to learn at least two new words every day.
Pick-your-own is increasingly popular in many places – and summer fruits are so delicious. Choose a sunny day and make sure everyone has a hat, sunscreen and plenty of water.
9
Have a family sports day
Split into teams and compete in some traditional games – the three-legged race, wheelbarrow race, egg-and-spoon, throwing tennis balls into a bucket. No cheating!
Dig out some old socks, bits of wool, buttons, scraps of fabric and ribbon and create a sock-puppet family. Then use them to put on a show or act out your favourite stories.
11
Grow some green fingers
Get the kids to help you plant up some herb pots – they're easy to do and the results don't take too long to show. Weeding a flower bed is another easy outdoor task that gives the satisfaction of a job well done. If you've got the right climate, let them plant sunflower seeds and chart their progress over the summer – maybe they'll grow to be taller than your junior gardeners!
All you need is paper, a pair of scissors, a ruler and maybe some sticky tape. You'll find instructions here, and then have fun seeing whose will travel the furthest.
Contact your local animal shelter and ask if they could use some support. Some run programmes where volunteers can walk the dogs they care for, or they might need help at fund-raising events.
Get everyone to dress up as their favourite pop singer using whatever they can find around the house, then hold a Pop Idol-style competition. Let everyone vote for their winner (not themselves!) and have small prizes to hand.
Take blankets to lie on and head into the garden, or your local park if you prefer. During the day, watch the clouds go by and decide what each one looks like – if it's shaped like a dragon or a fairy, for example. At night, star-gaze; point out the different constellations. (You might need to do some research first!)
16
Have a water fight – with balloons
Who needs expensive water-guns? Buy a few packets of cheap balloons, fill them up and go for it! (Tip – there'll be lots of debris to clear up afterwards so make sure you've got some treats as a reward after everyone has helped.)
Municipal museums and art galleries are often free or cheap to enter, and some might be hosting special summer exhibitions. If your children complain such places are boring, make a game out of it – have a competition to find the ugliest picture or dullest sculpture, for example.
Make a list of things for them to collect or take pictures off, and the person or team who brings you the most items in the fastest time wins.