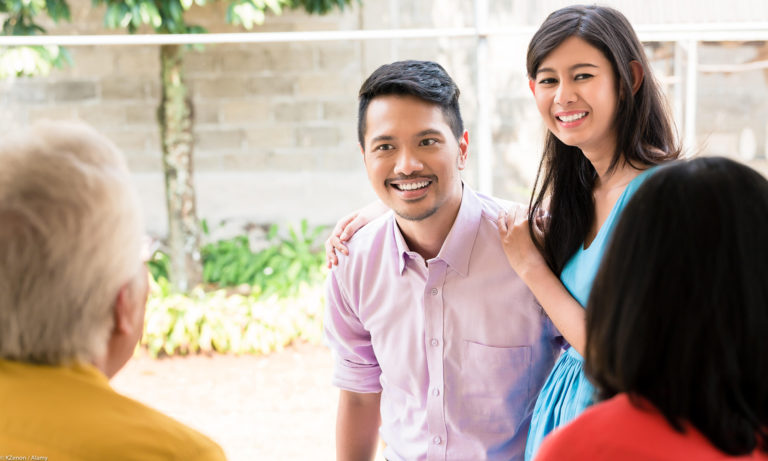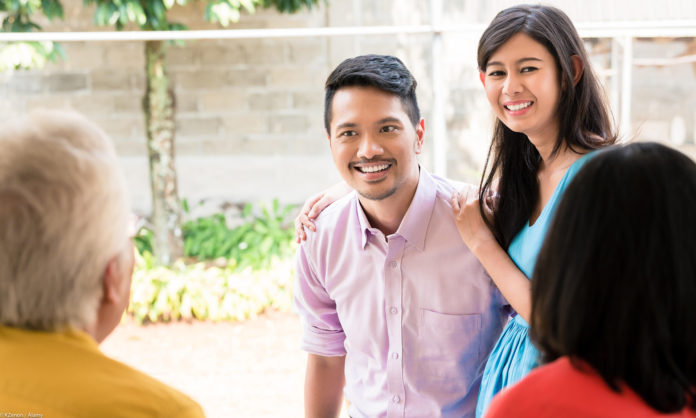 "So, when are we gonna get some grandkids?"
That phrase, or something similar to it, is one that you've likely heard often as you move through your late 20s and 30s.
And while it can be stressful to feel the pressure from parents begging you to give them a grandchild, it's also a bit heartwarming to know just how much it would mean to them.
When you finally do find out that you have a little one on the way, a new type of pressure emerges. What do you do about announcing a pregnancy to grandparents? After hearing your parents express their desire for a grandchild for so long, how do you make sure that the announcement is absolutely perfect?
We're going to take a look at a few ideas for announcing a pregnancy to grandparents and making sure that your message is delivered perfectly. Let's dive in.
When you're announcing pregnancy for your first child, there's a lot of pressure to make it extra special.
To help you do that, here's a look at two great ideas for how to surprise grandparents with a pregnancy announcement for their first grandchild:
1
The 'To Be Continued' Scrapbook
Maintaining a family scrapbook is an amazing way to keep old memories alive. But, when done right, it can also be a great opportunity to announce your first child to their grandparents.
How it Works: Create a scrapbook that features pictures and memories from your childhood that include your parents. You can make this as short or long as you want.
The Big Reveal: Once you've decorated your scrapbook, leave 10-15 pages blank at the end with the words 'to be continued…' on the first blank page. You can also come up with a creative title for the first blank page (ex. Fun Times With Grandchildren).
My wife and I did this to announce our first child to her parents and it ended in plenty of happy tears and celebrations.
2
The Picture Perfect Announcement
Although I haven't personally tried this, it's one of the best ideas I've heard for how to surprise grandparents with a pregnancy announcement. It's an especially great option as a way to get both sets of grandparents involved.
How it Works: Organize a family picture with both sets of grandparents. You can hire a professional photographer to do this or just have someone in the family take the picture for you.
The Big Reveal:Instead of having the photographer say, "Say cheese!", have them say, "Say, we're going to be grandparents!". Have the photographer take several shots simultaneously as they say it.
There are few things more pure seeing the raw emotions of parents after hearing they're about to become grandparents. To have those emotions displayed in pictures that you can revisit for years to come is priceless.
Above, we outlined a few ideas for announcing a pregnancy to grandparents for your first child. But how do you keep your announcement special for the second, third, and even fourth grandchild?
Let's take a look at a couple ideas:
3
The Job Promotion Announcement
When you're announcing your second child, getting your first child involved is a given. If you're looking for an adorable way to do just that, this job promotion announcement idea will do the trick:
How it Works:Schedule a visit with the grandparents and, if they're up for it, dress the older sibling in a children's business suit.
The Big Reveal: If they're old enough to talk, have your first child announce to their grandparents that they got a job promotion. When they ask what the promotion is, have your child say, "I'm going to be a big brother/sister!"
If your youngest is too young to talk or is a bit shy about pulling it off, you can also do this by using a picture where your child holds a sign that makes the announcement for them. From there, just have them hand the picture to their grandparents when they see them.
While this is one of the more nonchalant ways to announce a pregnancy, it's still effective for generating a surprised and joyful reaction. Here's how it works:
How it Works: Have a set of pictures printed out from a recent trip or celebration. It's optimal if the pictures are from an occasion that your children and parents were both involved in.
The Big Reveal: Within the stack of pictures, include a picture of your sonogram. Be sure to have a camera handy to capture their reaction when they finally realize what's happening.
If you'd like to make it obvious, you can put a clever title on the sonogram picture announcing the new grandchild.
It's natural to feel pressure to make your pregnancy announcement as special and memorable as possible. Hopefully, using the ideas listed above, you can ensure that your announcement is something that you and your parents will cherish forever.
Also read: