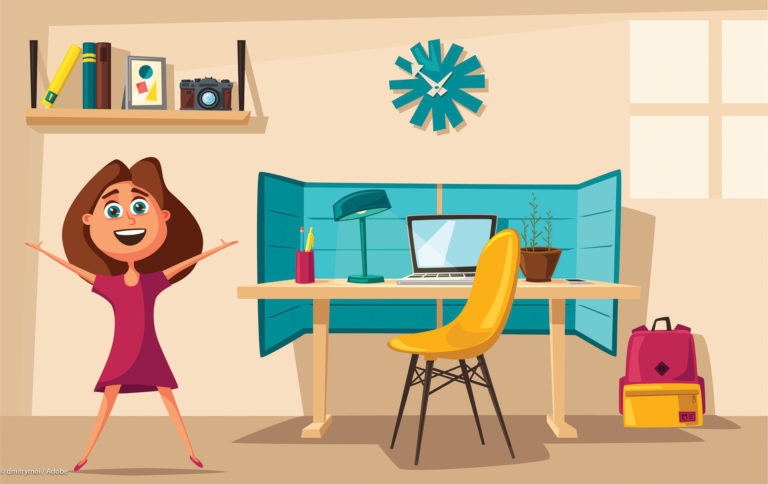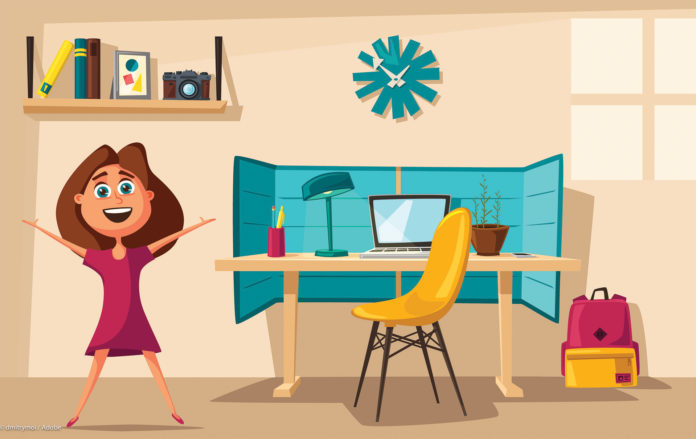 We all want to see our children succeed and one of the most important ways that we can foster success is to help them value education and do well in school. What is the easiest way to do this?
First and foremost, model it.
Just about every article I write about parenting, school or kids talks about the importance of modeling the behavior we want to see. I am not a broken record; I believe deeply and strongly in the power of what we show our children.
While we all make mistakes as parents – and we should not beat ourselves up – it is essential to grasp how much of what you do and say is internalized by your youngsters.
Here are some simple but effective and creative ideas for fostering a great attitude toward school and raising a thriving scholar
This might just be a corner of their bedroom where they have a small desk and a light, or it could be an entire room. The area should be quiet, secluded, and encourage learning. It should not be in the center of the home.
However, it can be just about anywhere. Whatever you choose to do, creating a designated study space sends a strong message about the importance of education.
Many people think of meditation when they think about mindfulness. Meditation is one type of mindfulness practice. However, it is not the only one. Mindfulness is about slowing down, and becoming centered. You can practice mindfulness while eating, for example, by slowly enjoying each bite rather than gobbling up your meal.
Kids can do this on a walk, during a bath soak, as they go to sleep, or just about anywhere else. The practice of mindfulness is not so much about what you are doing but how you are doing it. Mindful people are deliberate in their actions, self-aware and able to see the big picture.
Too many kids see school in isolation from the real world. They may view it as something that they must merely get through. However, those kids do not understand the preparation that school gives them. Young people who understand that education can lead to future success and adulthood with more opportunity will take school more seriously.
It is never too early to start talking about career plans or goals. My sons are only 6 and 8, and my husband and I often speak to them about their career goals. We remind them during each of these discussions that the careers that they aspire to have will require the skills that they are learning now.
One of our sons has become interested in graphic novels and says he would like to make his own. However, his handwriting is a considerable weakness.
We talk to him quite a bit about how wanting to be a graphic novelist is a great goal but that his handwriting will have to improve and that each time he works on his handwriting, he should think of it as working toward his goal.
It's not just handwriting practice for the sake of handwriting practice when it is attached to something that he's striving to achieve.
Much too often, parents miss the point of play. For kids, play is learning and growth. This is true up into their teens, really, but is extra true when they are small. Exploring new topics through play allows kids to gain new interests and enjoy new topics without the pressure of a test later or the expectation that they will be graded.
For example, our 8-year-old who wants to create comics does not realize just how much learning and development is happening while he is working on them. He is just doing it for fun. When a kid sees learning and fun interchangeably, you have hit a home run.
It is vital that you know and respect one another's ideas about what it means to succeed so you can work together on their goals.
While you cannot go to school and sit beside them each day reminding them of your positive attitude toward learning, you can (and must) make sure that they see (not just hear) that you value education and believe in the importance of taking school seriously.
Success means different things to different people, and not everyone has the same goals. Your idea of progress may be different from other parents or other kids. Also, your definition of success may be different than your child's. Define "success" together, and the sky is the limit for your kiddo.
Also read: