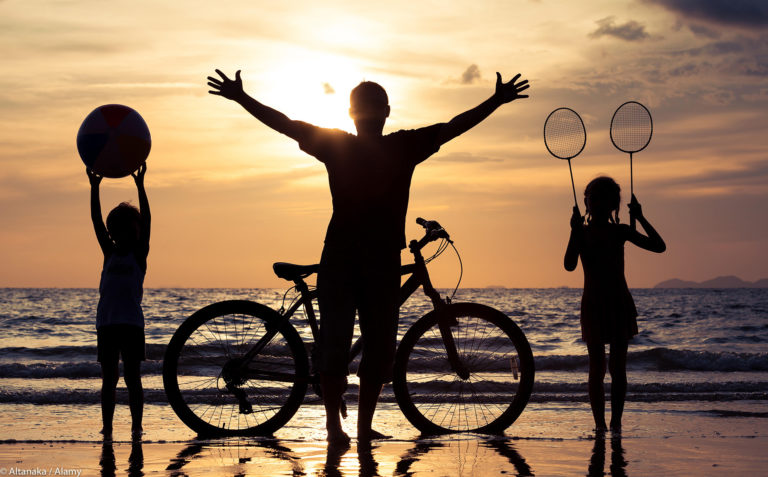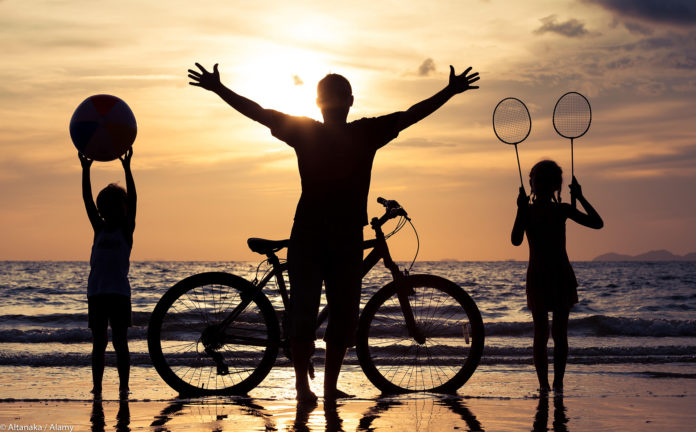 Why would you get your kids involved in sports? From social development to self-discipline, sports offer a variety of amazing advantages for kids.
In my own life, sports has been a major driver in helping me develop the self-discipline necessary to accomplish professional goals. It has also led to several incredible friendships that are still maintained to this day.
But as technology has continued to develop and more and more kids have become addicted to video games, it has become much harder to get kids involved in sports.
To help alleviate this difficulty, let's take a look at a few useful tips for getting your kids involved in sport.
Let Your Kids Experiment With Different Sports
With dozens of sports to choose from, it's hard to imagine that a child would be unable to find one that they enjoy.
The problem for most parents, however, is that many sports (such as golf and hockey) can be expensive to play and are essentially eliminated from the list of options.
The best way to get around this issue is to create smaller, more affordable, versions of different sports and allow your child to experiment with them.
For instance, when I was younger, my brother and I would create a "hockey" rink in our basement by using aluminum poles for nets, sticks that our dad sawed out for us, and a rubber ball as the puck.
We played our fake hockey game in the basement for several years and, after our parents saw that we were passionate about it, they signed us up for organized hockey on an actual rink.
As a parent, you can help your child develop smaller versions of these games and use it as an affordable way to experiment with different sports.
Let Them Watch You Play Sports
Children imitate their parents. If we sit on the couch all day watching TV, it's likely that our children will see little value in exercise and will behave the same way.
As parents, we can prove the value of sports by participating in them ourselves. Whether it be soccer, softball, ultimate frisbee, basketball, or even kickball, there are likely dozens of adult leagues in your area that allow you to continue playing sports as you grow older.
If there isn't a league for your sport of choice, start one yourself. Even getting involved in pickup games once a week can be a valuable experience.
In many cases, as they begin to understand the rules to some degree, they'll start their own version of the game in the background while the adult game goes on.
At the end of the day, when your children are able to see you in action (playing the sports you love) it can give them a new outlook on the value of sports in their own lives.
Watch Sports Together
Going to sporting events with your child is one of the best ways to bond while allowing them to see what the highest level of sports looks and feels like.
Ask just about any professional athlete in the world how and/or why they became passionate about their sport and you'll likely hear a story about them watching, talking to, or getting an autograph from an athlete of the past.
Even watching sports movies with your child can have a dramatic impact on how they view a particular sport.
During my own childhood, my brother and I became passionate about hockey after watching the Disney classic "The Mighty Ducks".
Help Them Master the Fundamentals and Basics
While there's a lot of debate on the age that kids should start playing sports, most pediatricians agree that kids develop the basic motor skills needed for organized sports by the time they're 6.
Before they reach that point, however, it's important that they're learning and developing the fundamental motor skills that they'll need to succeed in sports as they grow.
One of the major reasons that kids get out of sports early on in life is because they're not able to maintain a competent enough level to compete in and enjoy sports.
Kids are very much like adults in the fact that they become passionate about what they're good at. If they're not good at a particular sport, it's likely that they'll lose interest quickly.
Balance is especially crucial regardless of what sport/s your child decides to take up. Helping your child develop balance can be accomplished through simple activities such as:
Riding a bike
Running around a playground
Climbing on playground equipment
Dancing
Swimming
When they're young (under 6), it's best to keep these activities mostly unstructured so kids have a chance to learn and enjoy these activities on their own terms.
Sports Are About More Than Exercise
Many of the biggest benefits of sports go well beyond exercise. In fact, for many of us, exercise was little more than a sidebar to the incredible friendships and positive traits that were developed along the way.
Hopefully, by implementing these tips, you can help your child cultivate an interest in sports that allows them to take advantage of the incredible benefits that it offers.
Also read: