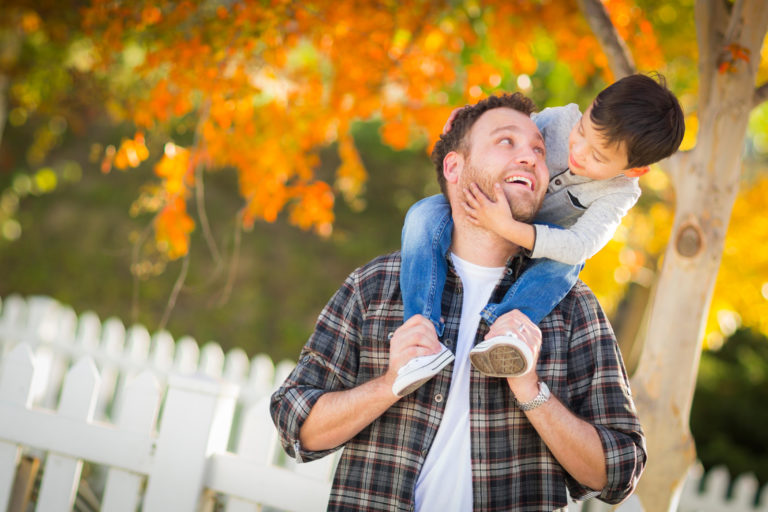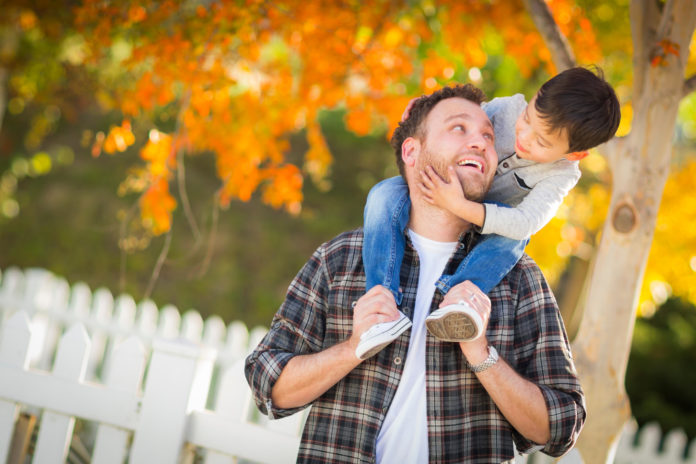 Single parenting is difficult no matter how you look at it. And as rewarding as this experience is, it's certainly not easy. To help you on your journey, we've compiled this list of five useful parenting tips for single parents.
Let's dive in.
1
Find a Role Model and Join a Network of Other Single Parents
While the life of a single parent is challenging, it becomes easier when you realize that millions of other parents have gone through, or are currently going through, the same experience.
Not only that, but as Janine Turner shows us in her book Holding Her Head High: 12 Single Mothers Who Championed Their Children and Changed History, many single moms have thrived in their single parenting role.
Gaining inspiration from other single moms and dads, and seeing how they and their children thrived, is one of the best ways to increase confidence.
Some of the best blogs to gain inspiration from include:
Wealthy Single Mommy. Single mom Emma Johnson offers practical financial and life advice for peers.
Beanstalk. Lucy Good blogs about single parenting lifestyle, life after separation or divorce, and personal finance.
Rock-A-Bye Parents. This blog from an American single mom named Elizabeth offers inspiring advice specifically for busy working moms.
Many of these bloggers also have Facebook groups that you can join to interact with other single parents.
2
Create Routines and Habits
As my first child's arrival date neared, I read dozens of books related to parenthood.
And I specifically remember every single one of them referring to the importance of creating routines and habits for both myself and my child as soon as possible.
So, in response, I created detailed plans of the routines and habits that we would use.
But then my daughter came. And, amongst the craziness, all those attempts at structure went out the window.
All I could think was, "Why in the world would these books preach about routines and habits when it's impossible to do?"
What I didn't realize was that all those books also said that parenthood is a constant battle for improvement and structure and that you need to be as patient as possible along the way.
Tsh Oxenreider's post about Creating Your Own Parent-of-Small-Kids Routine is a tremendous resource for making this work.
When you think of useful parenting tips for single parents, you likely don't think of "schedule time away from your kid/s" as acceptable advice.
But, if you want to maintain your sanity, it's necessary to schedule some time for yourself (just as you would if you were still with your partner).
Don't be afraid to ask friends and family for help.
They respect you far more than you realize for your commitment to your children and would likely be happy to serve as a babysitter to give you some "me-time".
4
Focus on What You Can Control
Of all the parenting tips, this one will have the most impact on your stress level.
It's essential that you do everything in your power to only focus on what you can control.
Whether it be the father not showing up for a birthday party or a babysitter letting you down, there are plenty of things that will happen as a single mom that you have no control over.
Regardless of what the issue is, don't take it personally and do your best not to lose sleep over the actions of others.
No matter what happens, you can persevere through it. I promise.
5
Highlight Positive Qualities in the Opposite Sex for Your Child
With your partner gone, it's easy to become resentful towards the opposite sex.
And while this is a sensitive topic, it's important to realize the impact that this resentment can have on your child's perception of the opposite sex (whether they're a boy or girl).
If your child's father or mother isn't in the picture, do your best to seek out other role models (such as a relative or family friend) for your child to interact with and learn from.
This doesn't mean that you need to find another partner for your children to learn from, but it's essential that you don't let your resentment mold your child's perceptions of the opposite sex as a whole.
Also read: