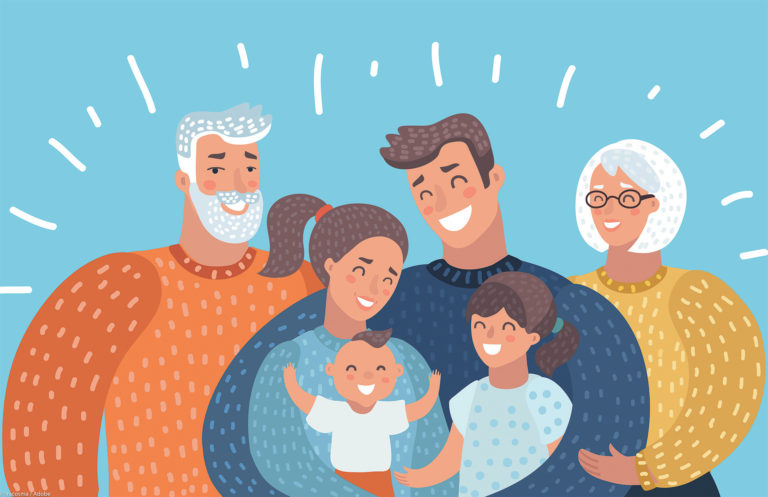 Are grandparents important for kids?
Most people are probably nodding right now.
It is reasonable to assume that extended family networks are good for kids and children have historically been raised in homes with extended family and older family members. That was the norm. It has only recently changed.
But, forget assumptions. There are facts to corroborate this long-held belief.
Science backs up the idea that everyone in the family does better when the kids spend regular time with their grandparents.
Research has shown…
• that having close connections with a grandparent can actually decrease depressive symptoms for both the child and the grandparent.
• that elderly who provide care for grandchildren live longer.
• that kids who spend quality time with their grandparents hold less ageist stereotypes of the elderly.
• that grandmothers who spend one day per week looking after kids, reduce their risk of Alzheimer's.
• that there is a direct link between grandparent attachment and positive social conduct in little ones.
In short, grandparents hanging out with grandkids is super beneficial to them both and will also allow parents some free time which is incredibly helpful.
As we all know, parenting is hard and having a team of support is a true gift. It's good for the whole family.
Children who made deep connections with their grandparents will enter adulthood armed with lessons and memories from the wise older people in their life. This is something that simply cannot be replaced. It is not always possible but – when it is – having close connections with grandparents is hugely helpful in development.
Do your kids spend enough time with extended family? Here are some tips for getting the most out of the wonderful resource that is an active grandparent:
Don't make it a big deal if your mom feeds them cake for dinner. Heading to Granny's should be a chance to be spoiled. This, of course, is not the case if kids spend a lot of time at their grandparents'. But, if they are only going occasionally, let them have the freedom to really enjoy their time with their grandparents. It will allow them to let loose a bit and have some modicum of freedom. If they sleep over, even better.
2
Encourage trust and feelings of security
Being with grandparents allows children to understand that people other than their parents love them and have their best interest at heart. That support network is a gift that they will cherish into adulthood. Kids with a big network of loving and caring family feel so much more confident and are generally able to trust others more.
3
Invite grandparents to you
It can be tough for some older people to "babysit" a lot – they may not feel totally up to the challenge of caring for a kid alone. If that is the case, bring them over to your house so they can bond. Leave the room and give them time alone and check in on them every now and then.
4
Go out with grandparents
If you are having a play date, invite Gramps and Nanny. See if they would like to meet you at the park for a play session. Get them involved. They will likely be over-the-moon to be invited and the kids will have awesome memories of time spent with people who cared about them.
5
Invite grandparents to school events, etc.
This is huge for kids because they love when people show at those types of things and when extended family comes, it is even better. They feel so special! In a similar fashion, call grandparents with exciting news like "Sara got an A+" or "Joey used the potty!" Let your children celebrate with their whole family.
Kids who have close connections with their extended family – particularly grandparents – are better adjusted and generally happier. This is also better for the grandparent and great for parents who sometimes need a break.
As with everything, none of this means anything if you don't model to them love and respect for their grandparents. If you want to encourage a healthy and positive relationship between your kids and their grandparents, it starts with you. However, the entire family will reap the rewards of cross-generational bonds.
"They keep me young…" is not just a cliché. Who knew?
Also read: