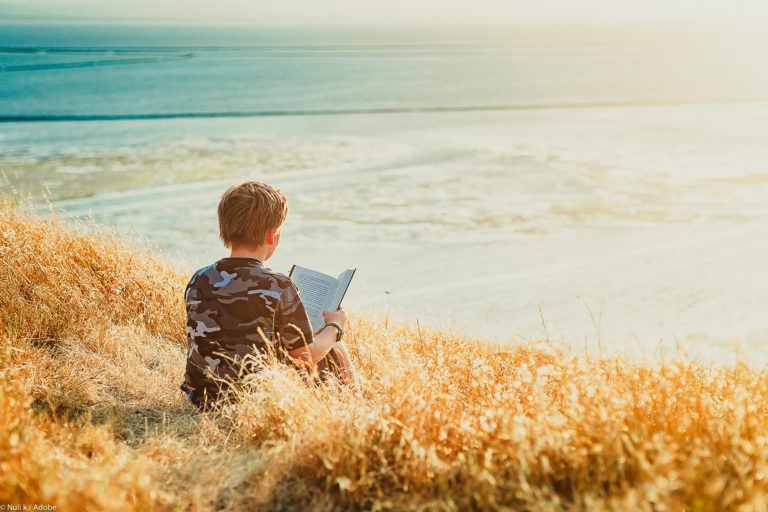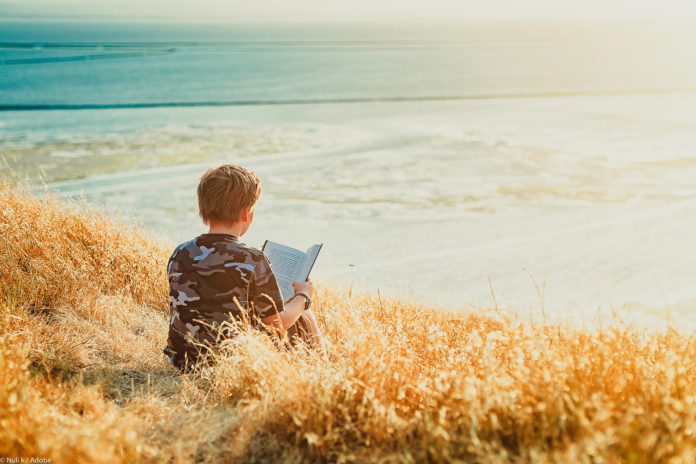 With the holidays upon us, the greed, avarice and materialism of our kids is rearing its ugly head – isn't it?
Has your young person or kid become obsessed with what they want for Christmas or Hanukah?
Do they whine about what their friends have and complain that they have less? Not to sound like one of "those" moms, but they can't be blamed. But we can. As parents, we should be trying harder to model behaviour for our kids.
The world we live in is materialistic and the constant commercial noise has certainly affected our kids' ability to be grateful for what they have.
There is always something bigger and better just around the corner for a young person (or any person, for that matter) to want more than what they already have. This is a big, societal problem but teaching kids to be less materialistic is not complicated.
Research has shown a causal link between the simple act of gratitude journaling and decreased materialism.
If you want to foster gratitude in your kids, you must show them how to be grateful.
Discuss their journals with them, and you will likely be surprised at some of their amazing thoughts.
Here are some topics that they can write about, and you can use as jumping off points for a discussion.
If you want to see the true measure of a man, watch how he treats his inferiors, not his equals.
– J. K. Rowling
Talking to kids about privilege feels tricky. But, the concept of privilege in and of itself does not have to feel like a touchy subject. Veer away from the "There's starving kids in China…" lecture and it's not totally necessary to go into every detail of modern societal injustice.
Instead, make it more personal to them.
Discuss the importance of treating all others with respect and discuss how privilege plays out in their life. This type of cultural awareness is essential for developing appreciation for one's own situation. A new cellphone seems a lot less important when you put it into perspective.
I want to go everywhere, look at and listen to everything. You can go crazy with some of the wonderful stuff there is in life.
– Shel Silverstein
There is an infinite number of things to see and do in this world. Teach your kids that fact. Don't allow them to become obsessed with buying things and encourage them to purchase experiences when they do spend money.
As with all things in parenting, modeling this behavior is imperative. Show them what you mean. Travel. Read books. Go to concerts. Eat at lovely restaurants. Go on hikes. Meet new friends. Do this with your kids and encourage them to do it on their own as they get older and into their teens. Be grateful for the simple things in life and focus on love, family, experiences and personal growth.
3
Promote Lifelong Learning
Think left and think right and think low and think high. Oh, the thinks you can think up if only you try!
– Dr. Seuss
The concept of a growth mindset is simply that our brains are muscles that can grow, expand, strengthen and, by contrast, atrophy if not exercised. Intelligence and education should extend far past book knowledge and grades on a report card.
Does your child understand his or her place in the world? Does he or she appreciate his or her own gifts and talents? How will your kid use those talents to help people? These are important conversations to have with young people.
4
Emphasize Friendships and Social Connections
Do the right thing. It will gratify some people and astonish the rest.
– Mark Twain
We live in an increasingly detached society where no one meets face to face anymore – or even speaks on the phone. This has the side effect of allowing us to dehumanize other people. (For example, cyberbullying. Kids would not likely treat others as poorly as they do online if they were forced to look at the person in the eye.)
Encourage your young people to establish healthy, reciprocal relationships founded on mutual respect. Learning this skill early will allow them to show appreciation and gratitude as well as receive thanks and a pat on the back. Grateful people give and receive compliments freely and with open hearts. Those are much better gifts than anything wrapped under a tree.
5
Teach Them About Hard Work and that Failure is OK
Everything's got a moral if only you can find it.
– Lewis Carroll
Failure is not fun. No one likes it. But it is inevitable. Some amount of failure is beyond our control and it can have amazing positive effects on your child's confidence if you teach them how to view mistakes as gifts. Mistakes foster hard work, practice and a fighting spirit.
Learning from and finding the silver lining in all situations is an attribute of a grateful person. Teach them to appreciate failures, to find ways to be grateful for them, and to move on with a renewed respect for oneself.
At the end of the day, the most important point to be made here is that these behaviors must be modeled. The "do as I say, not as I do," mentality will not produce genuinely appreciative and grateful kids. But kids who are raised by parents who prioritize time with family over money, work hard for what they have, and are always learning and growing will follow suit.
Also read: