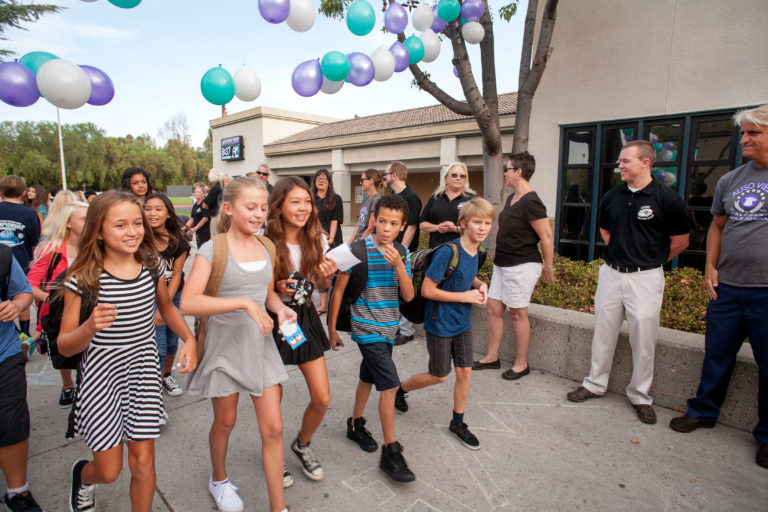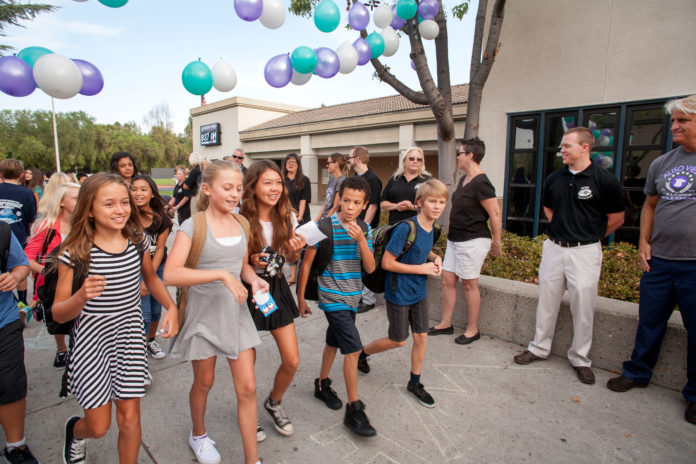 As the summer holidays roll on, thoughts are already turning to getting the kids ready to go back to school. Buying uniforms, stationery and sports kit is no doubt already on your to-do list, but if your child is moving up to high school, you'll also need to consider how you can help make the transition easier.
While they might be excited, chances are they're also somewhat nervous. After all, they're going from being the 'big kids' to the youngest. The routine, the timetable, their classmates – everything is changing, and it's no surprise that, for many, it's an anxious time. Here are a few ways you can help.
Maybe you're able to give your child a lift to school, but it's more likely they'll walk, cycle or catch public transport. Either way, make sure they know where they're going and how they're getting there. I can still remember leaving the house for my first day at high school and not having a clue where I was going; my parents simply hadn't thought about it. I ended up hanging around on the main road until I saw other people wearing the same uniform so I could follow them.
Check bus timetables together, walk the route, and do a couple of practice runs so your child feels confident about making their own way to school and back, and how much time they'll need.
Just because they were at junior school together, it doesn't mean your child's friends will go to the same high school. Finding yourself in a new place without your usual peer group is daunting, and your son or daughter won't be the only one who experiences it. Ask around – maybe there's a neighbour's child in the same boat and they can buddy up, or someone from junior school who will also be without their former friends.
This is especially important if your child is travelling to and from high school alone. Who should they contact of there's an emergency, and how? What if their usual bus home doesn't turn up, or someone they don't know approaches them while they're walking? Be clear about how they should handle different situations; knowing what to do will give them confidence.
4
Discuss an after-school schedule
Not only will your child be in a new environment, they'll have to get used to a whole new routine – and more challenging schoolwork. They'll likely be exhausted to begin with and might also feel overwhelmed at the increased amount of homework they're expected to do.
Talk to them about an after-school routine – for example, they might have half an hour of downtime when they get home, then do an hour's study or homework before dinner. Discuss alternatives if your child decides to attend extra-curricular after-school clubs and will be home late – can they work in the school library at lunchtimes, for example? Having a plan will reduce anxiety about fitting everything in. Set study and homework times also mean they're less likely to get demotivated.
It might sound obvious but talking – and listening – to your child is one of the best ways you can help them, both before they make the transition to high school and once they are there. Encourage them to share any anxieties they have and reassure them it's normal to have worries before starting a new school. Ask how their day has gone over dinner in the evenings – use open-ended questions such as "What subjects did you have today?" or "Who did you sit with at lunchtime?" That way, they can't simply answer yes or no, or use that other time-honoured favourite: "Fine".
Also read: