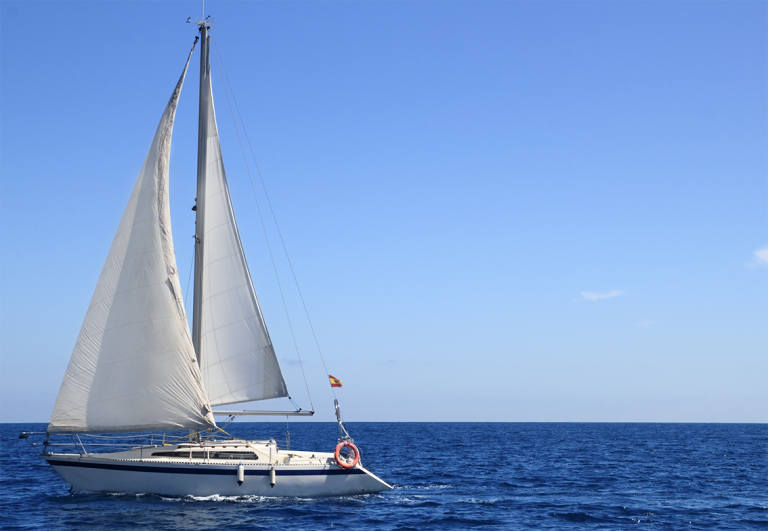 Taking to the water is an exciting and different way to spend a summer vacation, especially if you live inland. But if you're new to sailing, it's easy not to know how to make the most of your time onboard. So, let's look at ways to ensure you get the most out of your sailing vacation and instil a love of being out on the water into your psyche.
Choose The Right Vessel Type
First of all, it helps to identify what sort of sailing holiday you want. Because the resort feel of a large cruise ship is a very different sailing holiday to getting hands-on with a 6-berth sailboat. Then once you've pinpointed precisely which sort of boat trip your party is looking for, then you can start planning the fine details.
Chartering The Right Boat
Chartering the right boat for your needs will maximize the enjoyment of everyone coming on board. If it's a fully staffed charter yacht for a luxury mini cruise, you don't want to skimp on the vessel size and amenities. Whereas a hands-on sailing experience isn't going to require a yacht with all the bells and whistles included. Head over to 12knots to peruse the vast array of vessels and destinations available.
What Activities To Do
Consider also which activities you'd like to do while on vacation, as this will impact the destination, you ultimately choose. If your party is excited to spend a lot of time in the water looking at the wildlife living below the waves, then a great diving locale is essential. The Caribbean offers excellent opportunities for fantastic diving during the day and stunning anchorages to explore the various islands afterwards.
Choose The Season Wisely
It's essential to choose the time of year for a sailing vacation appropriately, as different locations have different high seasons. And unlike most land-based places, going in the off-season can make for a miserable experience when you're out on the open ocean. Therefore, it's vital to consider the seasons when looking at destinations. Southeast Asia offers fantastic year-round sailing opportunities thanks to the tropical climate.
Learn To Sail
If you've always loved the idea of taking control of the yacht and sailing yourself around various marine environments, enrol in sailing school. Using your vacation time to learn a new skill is an amazing way to level up your life, and learning to sail a larger vessel opens many opportunities. Enjoy the autonomy of taking control of the helm and sailing with friends and family to wherever you fancy. Or turn your new skill into the career opportunity of a lifetime by putting them to work as staff on charter yachts.
Sailing vacations are open to all, whether it's your first time on deck or you're a seasoned sailor. And by considering a few essential things, it's easy to plan the ideal holiday that will please every member of the party. You might even turn your holiday into a career!