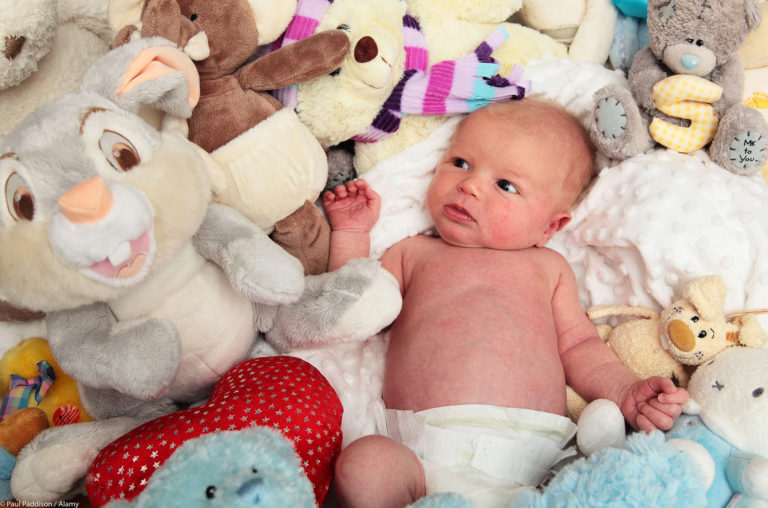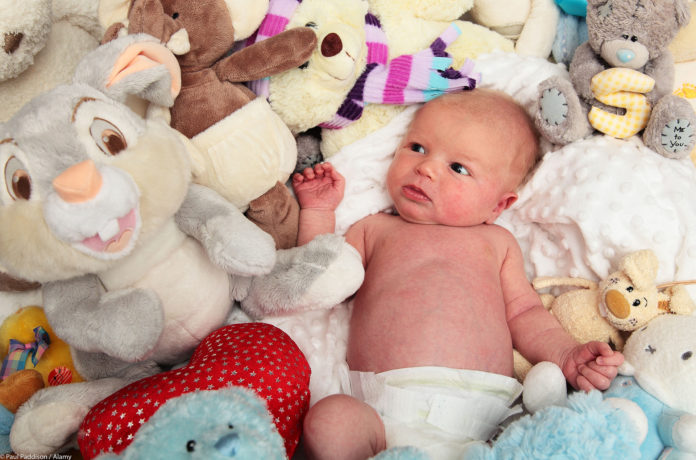 What's the most likely gift that our bundle of joy gets when they are born? If you said a teddy bear, you'd be like many other parents. This is only the beginning of how many stuffed toys that your child will amass over the coming years as they transition from baby to toddler, to school-aged. Here are five ways to organize your kids' piles of stuffed toys.
Create A Stuffed Animal Zoo
This is an adorable idea that even the kids will love. All of their stuffed "animals," in one convenient place – the zoo! All that it takes is some wood and bungee cord. For safety reasons, it would be a good idea to screw the wood part of the zoo into a wall, just in case your child tries to climb the structure.
Otherwise, this is a charming idea. It puts all of your children's stuffed animals and toys all in one location, and it is easily accessible to them. This makes it easy for them just to grab the one they want to play with and be on their way. When they are finished with them, teach them that their animal has to go back to the "zoo" to go to bed!
Stuffed Toy Swing
We all know how much our kids love the swings at the park! Now their stuffed toys can have the same experience! This would be a great addition to an older child's room, as it hangs from the ceiling. Older children can be taught not to try to climb on it. Younger children may be tempted to try and climb the swing.
This is a practical solution to the messy room full of stuffed toys. The swing keeps the toys up off of the ground. It also looks pretty neat, too! Each swing holds a fair amount of stuffed toys so that you can fit a lot in them. Plus, you can impose a rule, also. Whatever fits on the swing, stays. If they can't fit it on the swing, you can teach them about donating them to other children.
Stuffed Toy Chair
Gone are the days of the beanbag chair! How about a stuffed toy chair? This is a fun do-it-yourself project that the kids can get in on! They will have fun picking out the fabric for their stuffed toy chair! This can go for girls and boys alike! Now instead of the clutter around their room, they will have it all neatly tucked into a fun little seating arrangement!
The great thing about this is that it is easy to make! All you have to do is find the fabric that your child likes, and follow the pattern to sew it! Then, voila! Your child has a very comfy chair to sit in, to read in, whatever they want! Just make sure not to put any hard items in it, as this could tear the fabric.
Stuffed Toy Shoe Organizer
Are the majority of your child's stuffed animals small? A great solution is to get a shoe organizer that you can hang over their closet or bedroom door. This makes their toys easily accessible to them. Plus, shoe organizers are a very inexpensive way to organize their stuffies. Easy to take out, and easy to put back! If your child has a mix of both big and small stuffed toys, then perhaps you may want to combine this idea with one of those mentioned above.
Garden Hanging Baskets
This is a rather nice looking way to corral the stuffed toys strewn about your little one's room. If you like, you can even paint these to match the color scheme of your child's bedroom. All you have to do is secure these to your child's wall with wall studs. You can grab as many as you need, for as many as toys that your child has.
These aren't only cute, but they are aesthetically pleasing to the eye as well! You can put them up vertically, horizontally, diagonally. Anyway you can think of! When your child gets older and grows out of the stuffed toy phase, then you can take these down, and boom – you've got some really cute garden planters!
Also read: