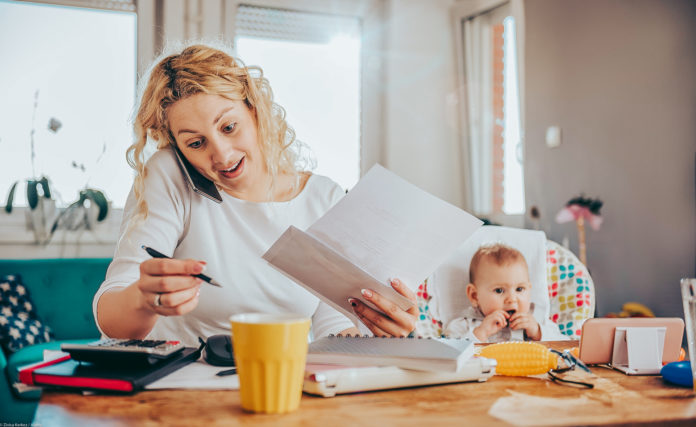 When your bundle of joy comes along, going back to work after maternity leave seems an eternity away. All the stresses you had in your day job fade away as you concentrate on your new arrival. (Though this may be partly due to sleep deprivation-induced memory loss, not to mention the very real phenomenon of baby brain…but we digress.)
As they say, all things shall pass. And for many of us, work soon comes knocking at the door, whether you take off a whole year or just a few months. So what are the best ways to ease yourself back into employment after maternity leave ends?
1
Get your child settled into a routine first
Whether your little one will be going to nursery, a childminder or a family member, it's useful to get this set up a few weeks before you return to your day job. By doing so, you'll know how long it takes to get there before and after work, what you need to send along with them and how much it will cost. You can also be reassured that your baby is happy and settling in well without you.
2
Talk to your boss about flexible working
You are legally entitled to request a flexible working arrangement from your employers. So before your maternity leave ends, have a think about the best options for you and your family. Will you be full or part-time? Is there provision for remote access so you can work from home once or twice a week? It's also handy to find out what would happen if your child was taken ill during a working day.
3
Use your Keep in Touch days wisely
If you live in the UK, and if it suits you, you could consider using your ten Keep in Touch sessions to work for a couple of days a week towards the end of your leave. You'll be able to get into the swing of things again and find out what's been happening in your absence. It will also be useful in terms of establishing your little one's daycare routine. Especially if you're going to be full time, using your KIT days in this way will help to regain your confidence and ensure you're happy with your new arrangements.
4
Don't sweat the small stuff
If you were someone who found work very stressful before you had a baby, you may find that going back after maternity leave will give you a better perspective. Your colleagues have survived a prolonged period without you, and so you can now hopefully take a mental step away from things and leave work behind at the end of the day. Remember – the world won't end if you don't reply to that email immediately.
It's so easy to be wracked with guilt when you have to leave your precious son or daughter to return to employment. But go easy on yourself and think about why you're doing it. You're providing for your family, keeping your kid in noisy toys and organic rice cakes! As time goes on, you'll also be teaching them a strong work ethic, while it's always healthy to have something for yourself outside of the family. And, best of all, you'll be able to go to the loo without a pint-sized companion.
6
Think about how your child will benefit
Many of us feel like we're abandoning our little ones when we send them to nursery or have someone else look after them. But experiencing new environments, people and activities is fantastic for their development. They'll learn how to socialise with other kids, pick up new skills and grow in confidence. And, if they're spending time with their grandparents or other family members, just think of the loving bonds that will form as a result. Don't forget the delighted look on their faces and the massive hugs you'll get when you pick them up, too!