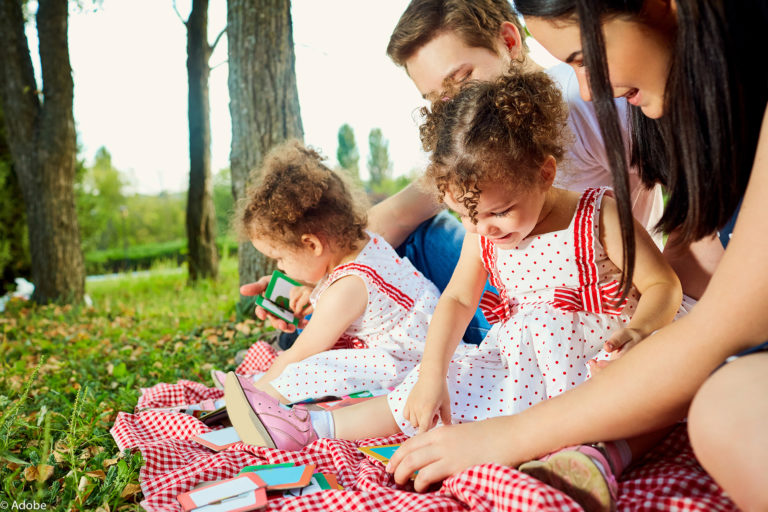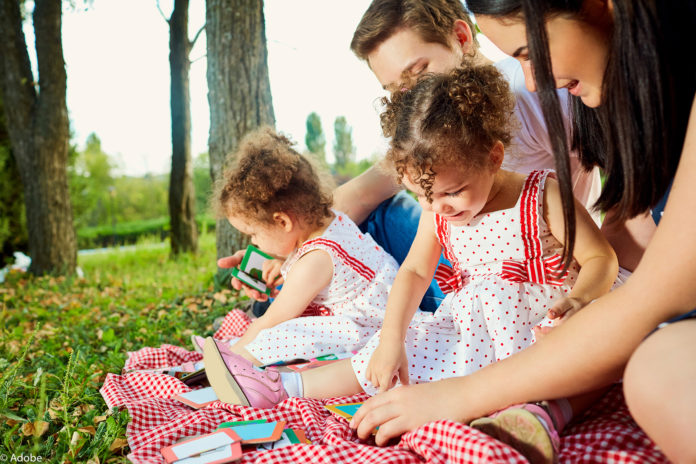 Most children have a set amount of screen time that they are allowed to use a screen for each day. But toddlers are meant to learn through play. Whether that's pretend play, or on the playground, they need to play. Here are seven toddler activities that don't involve screen time.
Age Appropriate Board Games
Board games are a tried-and-true method of having fun with the whole family! You can all sit around the table, or floor if your little one prefers. Set up the board game and explain the rules to your child. They will be excited that they have your undivided attention and are playing a new game with them!
There are so many toddler-aged appropriate board games for kids out there. These include Connect Four, which will help them learn to match their colors; Zingo, a game that is quite similar to bingo, but it is with pictures. Other fun games include Hi Ho! Cherry-O and Candyland.
Chalk Murals
Take it outside! Grab a box of sidewalk chalk from your local store. Go outside and give them the chalk to play with! You can even play games with the chalk, too. There is hopscotch, of course, and then there is tic-tac-toe as well! Then, you can challenge them, also! See what they know by asking them to draw silly things; maybe like a purple sun or a blue kitty cat. This tests their knowledge of colors, while also helping their motor skills by drawing with the chalk. Even you can get in on the drawing fun if you wish!
Sensory Bins
Sensory bins are great ways to distract your child from those dreaded screens. It gives them something to do with their hands. All you need is a bin, some rice (you can dye it if you wish), and then maybe grab some little new toys from your local dollar store. Hide them within the rice. Then, let the kids have at it. They will have a ton of fun running their little hands through the rice, and finding the little surprises that you have hidden amongst the rice.
Sensory bins aren't just limited to rice, though. If it is warm outside, you can put together a sensory water table, where the kids can splash in the water, and play with water toys. The same idea goes for sand, which is best suited for outside. Have fun with it! Come up with your ideas for sensory bins!
Pretend Play
Pretend play can be so much fun for a toddler. They can be whatever they want in their imaginations, from ballerinas to baseball players, firemen, and chefs. There are infinite possibilities! While there are plenty of "pretend play toys" out there on the market, you don't need them to pretend. If they want to pretend to be an airplane pilot, have them sit on the floor with you, with them in between your legs, and make plane sounds. Simple. A fireman's hose can easily be a paper towel cardboard tube. See what you can find around your home and go from there!
Crafts
Head on over to your local craft store and see what you can find! Many companies put out pre-made kits for kids that are easy and fun to put together. Find some that are appropriate for your child's age range and invest in a few. Then, when they want something to do, pull out a craft kit! Sit down with them, and do it together. When they are finished, they will feel proud that they have accomplished something. They can display it proudly in their room.
Have A Music Party
Chances are, your toddler probably has one or two toys that make music. Get them out and have some fun with them! But you can also grab other things like pot lids and spoons for an impromptu drum session. If you have an empty tissue box and some rubber bands, you can make your DIY harp, and your little one will have a blast with it! Alternatively, you can always just turn on the radio and have a dance party instead! Kids love to dance!
Color
Does your child have a favorite cartoon character? Perhaps a favorite princess or superhero? Chances are, somewhere on the internet, you will be able to find a printable coloring page of them. This way, it isn't some generic coloring book, but something your child is familiar with and will enjoy coloring! This also helps their motor skills, so encourage them to stay within the lines as much as they can!
There are plenty of different things that kids can do to take a little vacation away from the screen. These are just seven toddler activities that don't involve screen time. What are some that you can think of?
Also read: