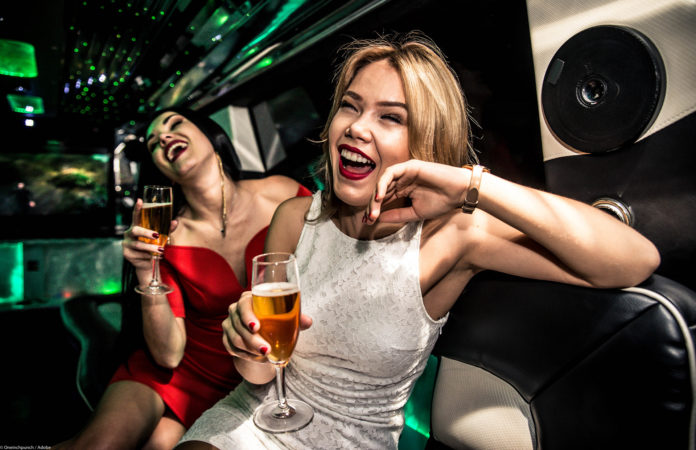 Do you ever look back at those hazy days before the kids came along, when you could please yourselves? When life didn't revolve around organising childcare and a regular bedtime routine? All those things I did before I had kids.
Don't get me wrong – I absolutely wouldn't be without my family for anything and they are the centre of my world. But, occasionally, I do feel nostalgic for the years BC – Before Children – when life seemed a little less frenetic.
Here are a few things I enjoyed in my pre-parenting days – what about you?
There was no early-morning alarm call – of the mechanical or human kind – at weekends. We woke at our leisure, made tea and toast, and then took it back to bed with the daily newspapers. We'd stay there until lunchtime if we felt like it, occasionally topping up our caffeine levels. Nowadays, I feel like I'm living dangerously if I'm still in my PJs at 8am!
2
Choosing clothes because I liked them
Ok, I'll admit the staple colour in my wardrobe is black. But that doesn't mean I don't like splashes of colour or beautiful fabrics. Or at least, I used to. Once you have kids, your sartorial tastes lean more towards what washes easily, doesn't need ironing, and will hide milk stains. That glorious peacock-blue silk shirt from Monsoon? Put it back on the rack. It's dry-clean only and tomato sauce is a swine to get out.
3
Spontaneous nights on the town
The phone rings. A friend says there's a great band playing at a bar in town. Want to go? Of course! Give us half an hour to get ready. We'll grab something to eat when we're there. On the way home, let's sit by the river and discuss the meaning of life until the early hours.
Once the kids arrive, such decadence is history. The babysitter needs to be booked weeks in advance, meals planned, and don't forget the emergency contact telephone numbers. Oh, your little darlings will wake earlier than usual too as punishment for daring to have a night out – so best not to stay out too late.
4
A place for everything – and everything in its place
Before kids, I'd hang my keys on the hook after going through the front door. They'd still be there next time I went out. If I left a pen on the table, it was in the same place an hour later. Pegs stayed in their basket, books lived on the shelves…
There was never any danger I'd feature on the pages of Ideal Home, but I always knew where things were. Once the kids arrived, all bets were off. Lost the TV remote control? Try the Lego box. Or possibly the dishwasher.
Face mask on. Exfoliator out. Manicure kit at the ready. Time for some TLC. I'd spend an hour waiting for the polish to dry on my nails, delicately sipping a glass of wine and reading a book or magazine. Those were the days. Now I'm doing well if I remember to slap on some moisturiser and drag a brush through my hair.
Before grocery shopping became a dash round the nearest supermarket at high speed, we'd browse the local delis and independent shops. The cupboards would be full of interesting and tasty morsels – artisan cheeses, authentic salami, hand-made relishes.
They were left to moulder in the cupboard as we discovered the delights of oven chips and how to trick an eagle-eyed toddler into eating mushrooms.
Time was, it took a small explosion to rouse me once I was in bed. Nobody told me that a solid night's sleep is gone forever once you have kids. When they're tiny, it's night-time feeds and making sure they're still breathing. As they get older, interruptions include bad dreams, bouts of early-hours sickness, and general worrying.
It doesn't stop even when they're technically grown-up; my son has left home now but I still have one ear on standby in case the phone rings, and if my daughter is out partying I can't settle until I hear her come home safely.
Also read: