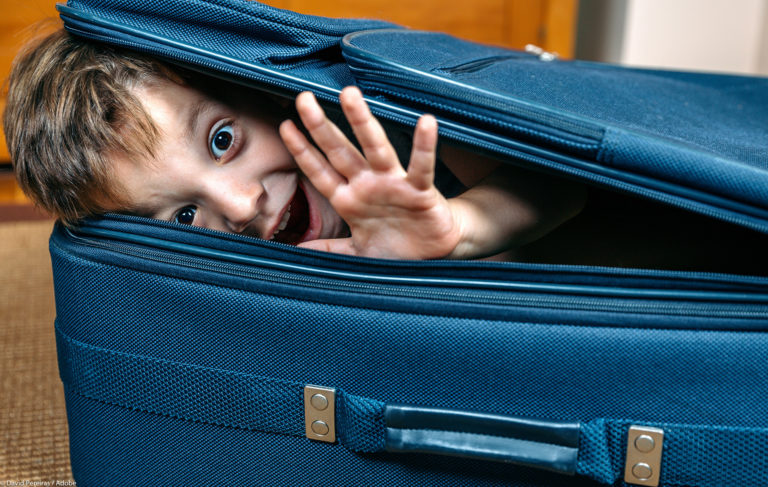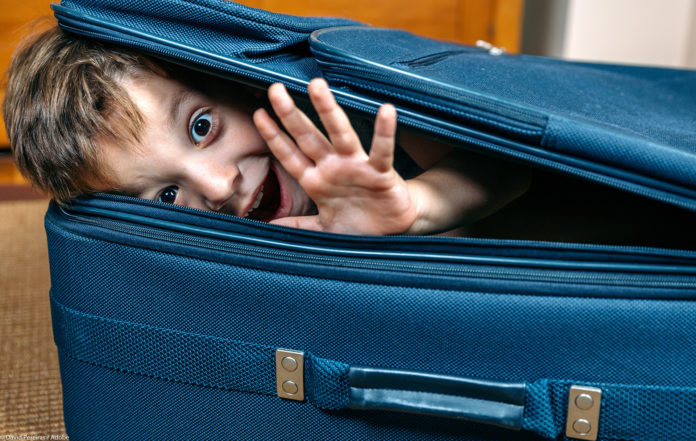 We like to be prepared for any eventuality when travelling with kids – it's written into our parenting DNA – which can often lead to some pretty hefty bags and luggage.
But no matter how you choose to load up, there are a few essentials you should always carry when you're on the go with children. The specifics will vary depending on the details – whether you're flying off on an overseas vacation or driving to visit family, for example. But no matter what the occasion, these are our must-pack, won't-leave-home-without items for any family trip.
1
Reusable water/drinks bottles
We've found these invaluable time and time again. If you're at the airport, take empty reusable bottles and fill up from a water fountain or tap once you're through security. Otherwise, start off with your drink of choice and refill as and when necessary. A reusable bottle each means you can buy larger, more economical bottles of water or soft drink and fill them all, rather than lots of smaller, individual ones. Reusable bottles tend to be stronger and less prone to leaks, too.
Kids make a mess – it's a fact of life. They insist chocolate and ice cream tastes better once it's been smeared all over their clothes and your upholstery, and there seems to be some special law of physics that magnetically draws small children into every muddle puddle they see. Tissues and wet wipes are arguably the most important staple in your travel armoury. Take as many of each as you can carry.
Take at least one large rubbish bin (trash can) liner or, alternatively, a stash of carrier bags. They're not just for putting refuse in – they're handy for carrying wet or dirty clothes, muddy shoes, or even to sit on when you've been caught out in a downpour and don't want to get the car seats wet.
You can buy handy, ready-made-up first aid kids of varying sizes from the pharmacy or put together your own. A basic DIY kit should include sticking plasters (Band Aids) in various sizes, two or three bandages, antiseptic wipes, antiseptic cream, insect bite/sting relief, a pair of scissors, an eye bath, micropore tape, sterile pads, cotton wool and infant paracetamol. You might want to add in some stronger painkillers for the adults or any older children, too.
If you're like us, you can think of many times when you've been travelling with kids and wished you had something to eat stashed in your bag. Maybe you've been stuck in traffic tailbacks on the motorway, missed a train connection, or needed to distract a tired and fractious toddler on a long bus journey. Cereal bars or packets of nuts and dried fruit are ideal for snacks on the go – they won't melt or get easily squashed. Keep some in your bag at all times.
There's not always a convenient place to wash your hands when you need one, and wet wipes aren't always the answer. A small bottle of hand sanitiser is perfect when you're travelling with kids – choose one that's alcohol-based and rub on your skin until dry.
7
Lip balm/petroleum jelly
Useful for so much more than just moisturising dry lips! Carry a small pot with you to unstick stubborn zips on clothing, use as a barrier cream during nappy changes, and cover minor cuts and scrapes on the skin. If you've got a child who suffers from hay fever, apply just inside the nostrils as this will trap a lot of the pollen before it's fully breathed in.
Maybe not so important if your kids are a bit older, but we'd say a lightweight clean outfit is essential hand luggage if you've got a toddler. Having experienced heavy-duty spills, sudden travel sickness and a memorable occasion when a nappy just couldn't cope with any more while on the top deck of an open-air tour bus in Edinburgh, we won't go anywhere with an under-four unless there's a top-to-toe change of clothes handy!
Also read: