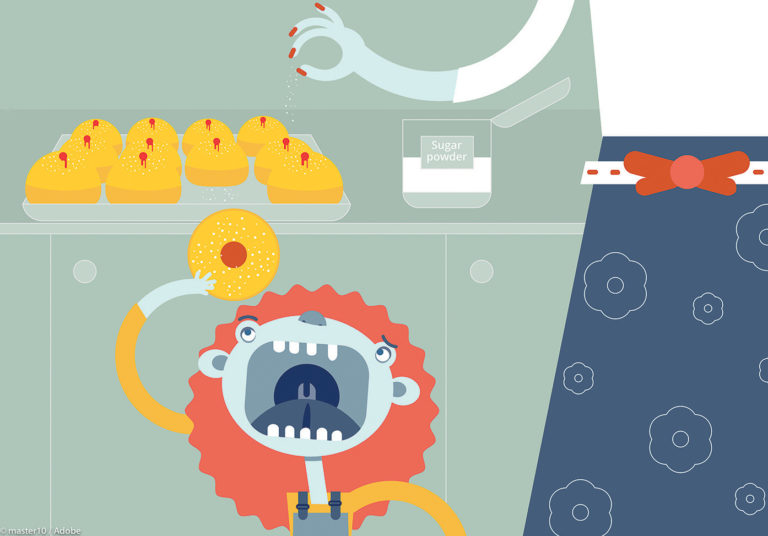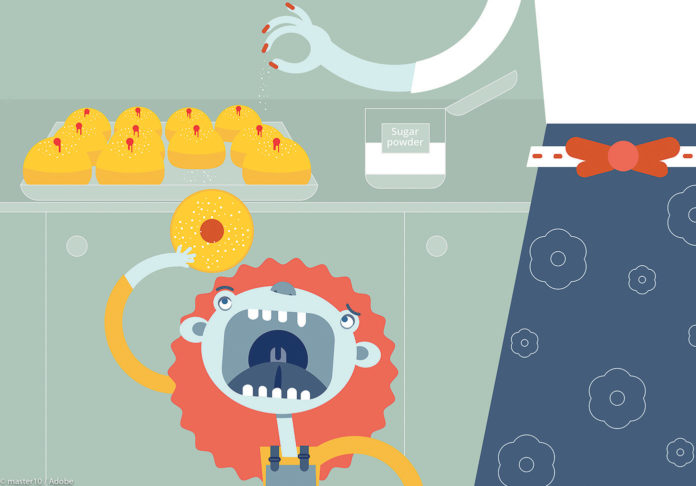 Hey parents, how are you doing? Isn't it exhausting pretending that you have it all together when you haven't washed your hair in a week and there is peanut butter on your clothes? Well, stop pretending. Sue Atkins hit the nail on the proverbial head when she said, "There is no such thing as a perfect parent. So just be a real one." Ready to enjoy our funniest parenting tweets?
Drop the façade; raising kids is messy, hard, exhausting and overwhelming. You might as well laugh when you can and be as authentic as you can be. Follow the leads of these Twitter moms and dads as they get real about parenting:
I asked my 3 year old what we should eat for dinner this week and he replied with "cereal," so long story short, he's writing our meal plans now.

— The Real American Dadass (@R_A_Dadass) January 25, 2019
As much as we all want to be the parents who feed their kids kale and mineral water at every meal, sometimes Lucky Charms are all we can make happen… and that's OK.
3:30am-
Loaded and unloaded dishwasher.
Let dog out.
Washed bottles.
Setup baby food for the day.
Threw baby clothes in wash.

Currently getting to work realizing I didn't even wash my face. 🤦🏻‍♀️ #momlife

— AnnieOnAir (@AnnieOntheRadio) January 29, 2019
Parenting is the most selfless job in the world and even more thankless. Be honest. When is the last time you showered?
If anyone ever wondered if I would make a good stay at home mom, I can now assure you the answer is a resounding no. Kudos to all SAHMs I just can't. #zeropatience #parentingfail #ineedadrink

— Jennifer Larson (@edlynthejewl) January 28, 2019

Any parent who can manage to stay home all day, every day, with their kids – and not end up in an asylum – deserves a shiny gold trophy.
I was going to take Gabs' iPad away and ended up laying with her for almost an hour watching asmr soap videos… #parentingfail

— Ana (@AnaMiiireya) January 27, 2019

The kids don't know it but we all secretly love our "screen time," too…
https://twitter.com/TeeJay1214/status/1088170737943408641
Sometimes, we are quite simply speechless at the things that they come up with.
https://twitter.com/Tegralillie/status/1087530305584541696
As far as the average kid is concerned, God resides in a pizza joint run by a mouse.
https://twitter.com/AliceDuncanson/status/1088453692234162176
No one has time to read ALL of the flyers… seriously.
Am I the only mom who still lets their kids watch movies, have dessert with real sugar, and not freak out if they haven't had a bath in a couple days? #momlife #AnyoneElse

— mom sets the table (@erikavose) January 27, 2019
No ma'am. You are most certainly not the only one.
Has this day, week, month or year been a tough one? Are you running on empty? Have you been laying awake at night worrying or planning or wondering if you are screwing it all up?
I'll let you in on a secret: it is not just you. We are all on the verge of a total meltdown most of the time and any parent who tells you otherwise is either a liar or a saint. So, do the best you can and try and laugh every now and then.
Also read: