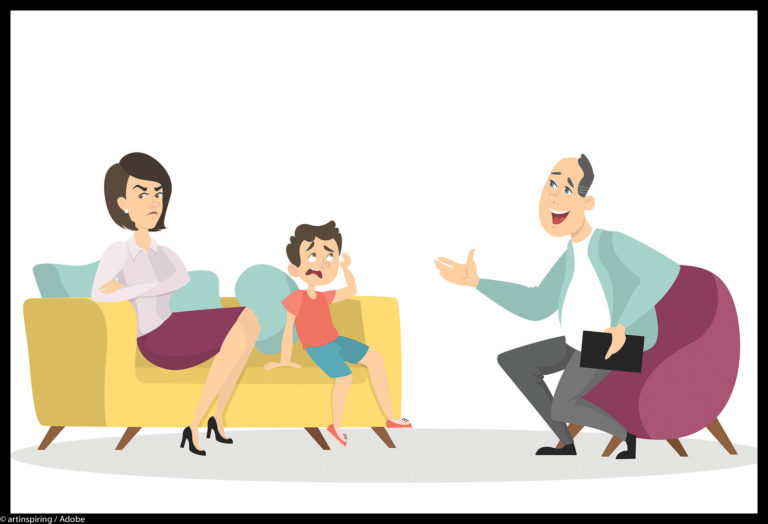 It's an inevitable side effect of the digital age. Everything is merely a search and click away, including pornography. With many young children having access to tablets and smartphones, it's a good idea (albeit sometimes awkward) to have a conversation with your kids about porn. Talking to kids about porn is important.
Hormonal changes are going to compel curiosity. Even if you monitor your own electronic devices, it's very possible that your child will have that one friend who introduces them to something within the adult entertainment world. And even if you DO monitor everything at your house, there still needs to be a discussion if you see they've been edging ever closer to (or sure, downright have watched) porn.
1
Have conversations about bodies (and yes, sex) early
The earlier you start talking about sex, using the anatomically correct names, the less awkward it's likely to be later. Try to work in information as it comes up organically, as early as the toddler years.
Information is a good thing as long as it's without judgment or shaming. This type of open dialogue builds trust with your child. If they feel comfortable discussing issues around sexuality, they are much more likely to come to you for guidance as they grow.
2
It's not a "one time talk"
If you're planning on a one-time all-encompassing drive-by of a sex talk, that's probably not the healthiest approach. As mentioned previously, start with small, honest conversations that you can build on over time and age-appropriateness.
When you use this approach you are able to take your time and gradually offer information as the issues come up. It's probably a good idea to aim for a conversation about pornography around 8 years old. Many children have already had exposure to some kind of sexually explicit images by the time they are 9.
3
Let them know you want to talk, and it may feel a little uncomfortable
By starting the conversation with something like, "I want to have a chat. It might seem a little uncomfortable but I think it's important." From here you can focus on your concerns about pornography.
Reassurance is key. Your child needs to know that they aren't in trouble if they have already run across porn. Ask them how it made them feel when they saw it. From here you can lend insight into sexuality being normal and healthy but pornography often depicts sexual encounters that aren't based in reality.
4
Prepare what you want to say ahead of time
Try writing down the things you want to say so you have a real idea of what you want to address. Make time for this conversation (since it's REALLY important). You don't want to feel rushed. Allow space for your child to ask questions. You may not necessarily have ALL the answers but you can find resources later if you need to.
5
You can ask questions too
It's not a lecture, it's a conversation. Asking them questions may help them feel a little less defensive.
Things like: What do you know about [insert topic here]?
or
What do you think [insert term here] means?
However, don't ask a question that you already know the answer to, as they may feel like they should lie.
For example: Have you looked at porn before? (when you know they have)
6
Let them know porn is not "real"
Adult entertainment is often an exaggeration or fantasy being portrayed. It doesn't depict the true nature of sex. When your child eventually becomes sexually active, you don't want them to have a false impression of what to expect.
This is also a good time talk about consent and boundaries since porn can also skew their ideas on what is expected in a sexual encounter. Sex also involves emotions – you know, all the baggage stuff.
7
Make sure to mention sexting
Believe it or not, many jurisdictions consider sexting (especially if those involved are under 18) as a form of distributing child pornography. There could be some very real, legal ramifications involved. Not to mention there is no stopping something once it goes out into the digital world.
As uncomfortable as it may feel sometimes, it's much healthier for you to take the lead than for your child to go down the rabbit hole that is the internet. Talking to kids about porn is unpleasant but essential. Otherwise, they could end up in some pretty dark places.
Whatever approach you take, the sooner you start having these conversations, the better your kids are going to be prepared.
Also read: