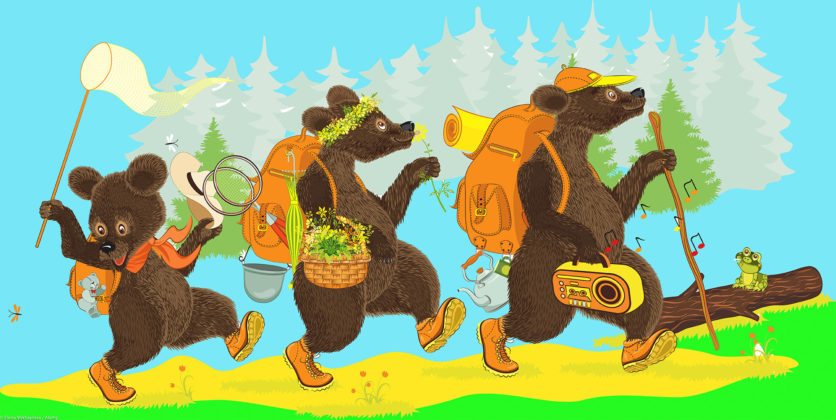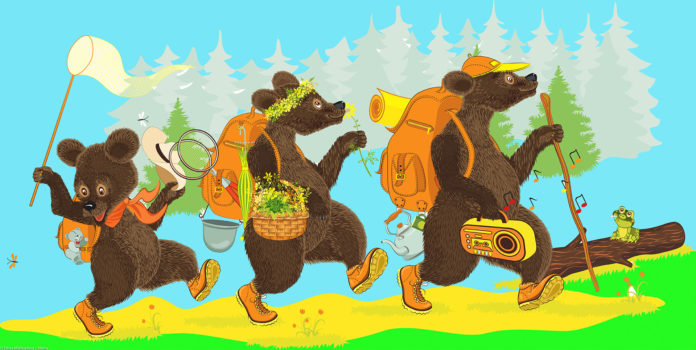 Need a family hiking checklist? In a world where so many kids seem permanently connected to technology, spending meaningful time together as a family can be a rare occurrence.
So, when we do get the chance to do something together, we want to make it count.
Hiking ticks so many boxes as the perfect family activity. It gets everyone away from their screens, it's a chance to talk, can be educational as well as fun, it's good exercise, and with any luck it will trigger a lifelong love of nature.
Decide in advance where you're going, bearing in mind the age and ability of the family's younger members. For them, it's less about distance and more about the experience – so make sure you go where there's something to see, such as a lake or waterfall. It's not a route-march either, so don't make it too strenuous. If hiking is a new activity for your kids, it's important they find it enjoyable.
2
Don't get hung up on time
Kids want to look at everything – and nature has plenty to offer. They might want to sit and watch a line of ants for an hour as they toil back and forth to the nest, or wait while a spider spins its web. If so, then go with the flow – make sure there's plenty of time set aside to enjoy whatever comes along. If you don't complete your planned trail, don't worry – there's always next time.
No matter how long you plan to be out for, make sure someone has a first aid kit in their backpack with plasters (Band-Aids), bandages, and antiseptic wipes and cream. Everyone should have plenty of water and emergency snacks, even if you're taking a picnic. Tell someone where you're going and make sure at least one person has a mobile telephone with a fully-charged battery. Equip each child with a loud safety whistle and explain what it's for. We'd also recommend tissues and wet wipes, binoculars, a magnifying glass if you have one, a camera, and a map.
The key to dressing appropriately for any hiking expedition is layers. You never know when the weather will change, or how your child will react to the conditions – even in the height of summer, early mornings can be chilly. Layers will ensure everyone is as comfortable as possible, and don't forget to take a light waterproof too. Make sure your child has sturdy, well-fitting footwear; proper walking trainers or shoes are best, as sandals can leave them exposed to thorns or insect bites. Pack some clean, dry socks in your backpack in case small feet get wet, and we'd recommend a change of clothes left in your vehicle for your return – just in case!
5
Build in plenty of stops
Hiking can be hard work, and kids get tired and bored quickly. Short, frequent breaks are a good idea, and you can keep them motivated by pointing out when the next one will be: "See that big rock ahead? When we get there, we'll stop for a drink and a snack." Once there, try and find something further on that will make them keen to get moving again.
Kids love feeling like they're the leader, so let them take turns at going in front. They can set the pace and have fun telling the grown-ups what to do or what to look out for. It will also help stave off any boredom. Just make sure everyone gets equal time as the boss!
Think up some games you can play while you're hiking, such as spotting and naming animal tracks, finding five different kinds of wildflower, or collecting 'souvenirs' such as feathers or pretty rocks. We once found a cache of porcupine quills in the woods so be sharp-eyed and look at the area around you – you never know what you'll see.
Hiking is a great opportunity to show kids how to look after their environment – teach them that the only thing they should leave behind after walking are their footprints. Collect up and take away any food wrappers and other refuse to dispose of properly, and talk about the harm discarding such items carelessly can do to nature.
If you want your kids to love family hikes, you need to stir up their enthusiasm. Tell them how well they did to walk so far, how clever they were to spot landmarks or wildlife. Praise them and tell them how impressed you were, so they'll be keen to go with you again.
Also read: