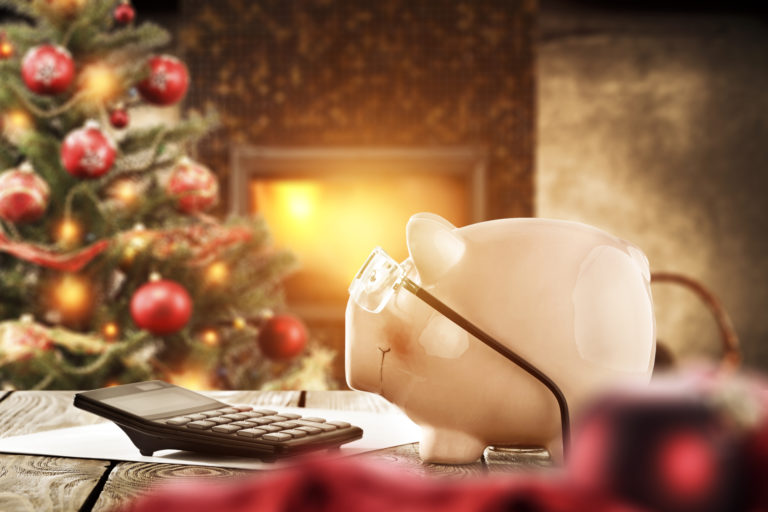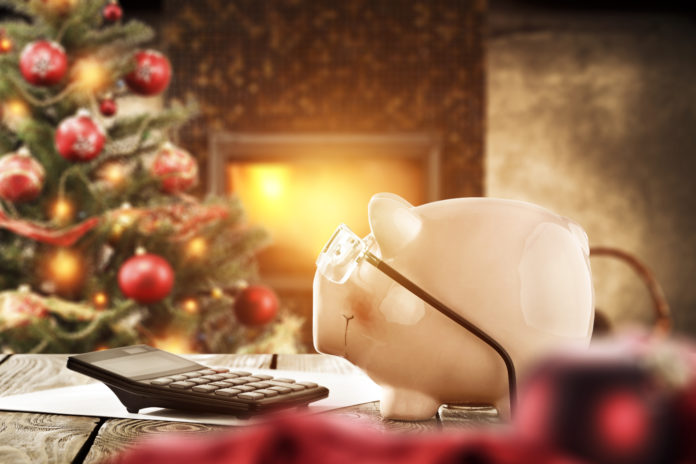 Ah, those holiday traditions. Singing carols. Spending time with family and loved ones. Delicious food. And panicking about how much it's all cost afterwards. If your credit cards are already quaking with fear, you're not alone. A survey by Coinstar suggests more than three-quarters of us expect to spend more than we intend to over the holidays. We've got some ideas to help you keep Christmas spending under control while still enjoying yourself.
In years gone by, the shops closed for the holidays. This meant families had to stock up with enough provisions to last for a while. Now, rightly or wrongly, most of us don't have to survive more than 24 hours without access to a supermarket. Yet that need to make sure we're prepared persists.
Ok, it makes sense to buy a spare carton of milk or extra bread. But it's unlikely you'll need to double up on basic supplies 'just in case'.
Be strict with yourself when it comes to holiday treats. We're not suggesting you forego them – just that you're sensible. My mother-in-law used to buy a bottle of a particular liqueur every year because it was 'Christmassy' and somebody might want a glass. They never did. I know someone who stockpiles mince pies – he doesn't even like them, he just gets carried away. If you think about what you buy, you can save quite a bit of money.
3
Check your loyalty cards
So many shops offer rewards – usually in the form of awarding points with each purchase that can later be exchanged for goods. If it's somewhere you shop regularly, save them up over the year and use them at Christmas. It might mean money off your food shop or being able to buy a special gift for someone. Either way, it's worth it.
4
Look out for special offers
Retailers want your money, so there are plenty of enticements at this time of year. Sale prices ahead of the holidays or special deals for multiple purchases are common. Online stores might offer free delivery.
Check your local newspaper for money-off vouchers. If you have a gift in mind for someone, look at online deal websites or apps to find the best offer. Last year, one friend bought her mother a spa day at an upmarket health club for a third of the usual price.
One of the worst things you can do when gift-shopping is browse aimlessly, either online or in person. We have no clear idea of what we want and end up buying for the sake of it – and spend more than we intended. Make a list of everyone you need to buy gifts for, along with a few ideas. Then set an amount you're willing to spend for each of them and stick to it.
It's a good idea to do this for grocery shopping too. If you shop in person rather than online, withdraw your total in cash and leave the debit and credit cards at home. That way, you can't go over budget.
Entertaining is a big part of the holidays, but it can be expensive. Why not arrange a potluck with your friends? That way, nobody is responsible for providing all the food – and you each save on time, money and energy costs!
If it's a local get-together, hold it as a safari supper. Go to one person's home for appetisers, another for the main course and so on.
There have been years when we've felt obliged to spend more than we could afford. You know someone will get you a gift of a certain value, so you want to reciprocate. Or perhaps you've got a large family, and the sheer number of presents you have to buy is unmanageable.
Don't spend money you can't afford. If your budget is low, say so. If you can't afford to buy for 15 nephews and nieces, come to some kind of compromise. People who truly care about you will understand.
8
Find out what people want
If we don't know what to get someone, we often compensate by spending more. Yes, it's nice to surprise people – but it's also great to get them something we know is appreciated. Last year, one family member asked for a specific cookery book. It wasn't new or particularly expensive – it was just something they'd never get round to buying for themselves. I know it was received with genuine pleasure and has been a regular source of culinary inspiration. Far better than anything I'd have thought of myself.
9
Sign up to a price-tracker site
Prices vary wildly from store to store or, online, from moment to moment it seems. Price-tracking sites let you see if you've found a good deal. You can also usually set up alerts, letting you know if something outside your budget drops below a certain price. Check out The Droid Guy and Techwiser for guides to some of the most popular – they can generally be customised according to where you're based, too.
Also read: