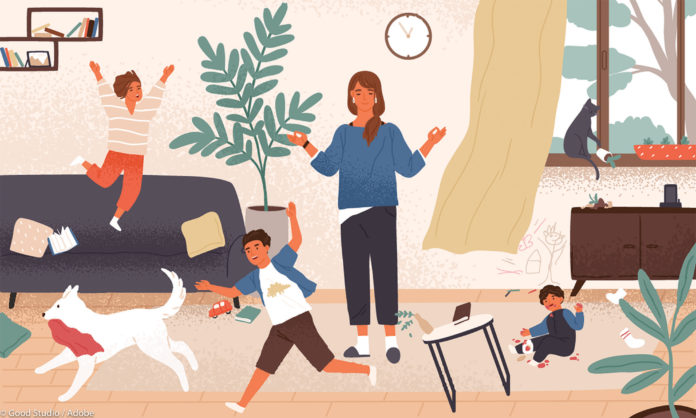 It seems the UK is a nation of naughty kids as our new research has revealed a whopping 84% of parents have admitted to feeling embarrassed by their kids' bad behaviour in public!
Seven out of 10 (67%) said their child has publicly disobeyed them in public. However, half (51%) said they have been too afraid to discipline their children in fear of being judged.
KinBox's research of 1,000 parents of children aged under 14 also revealed the city with the kids that disobey their parents the most.
Naughty Norwich!
Norwich came out top of the naughtiest kids league followed by Glasgow, Oxford, Leeds and Bristol! The best-behaved city is Liverpool with just 57% of parents saying their child had disobeyed them in public – compared to 81% of Norwich parents!
It seems that a child's naughty behaviour is having a knock-on effect on the parents' relationship as three quarters (77%) of Brits admit they have fought with their partner over the pressure of raising children.
Perhaps one answer could be delaying the starting age of school as nearly two thirds (63%) of parents believe kids should start later than the general starting school age of four or five with six being the most popular choice (34%), followed by seven (19%).
We also looked at different international parenting styles that were deemed best when it comes to raising children. They were as follows:
1. UK
2. Sweden
3. USA
4. Australia
5. The Netherlands
6. Japan
7. Canada
8. Switzerland
9. France
10. Germany
Safwan Hak, KinBox's founder, said: "It's fascinating to see which parenting styles are deemed the most effective and the fact that British parents take such pride in their parenting prowess is perhaps surprising! Sweden is well known for not promoting traditional gender roles when bringing up kids and our research has revealed that nearly half (47%) of British parents believe that traditional gender roles are irrelevant in children's lives today, perhaps indicative of a cultural leaning towards the Swedish style."
Also read: