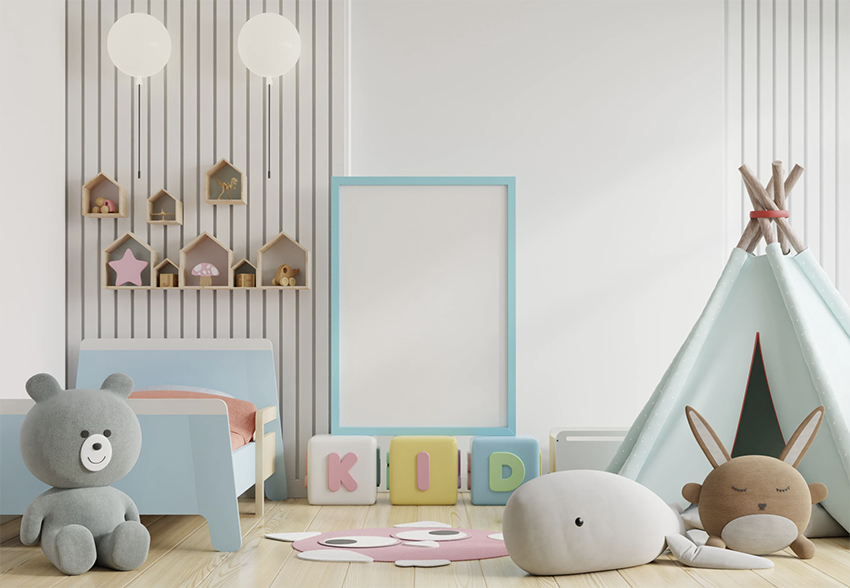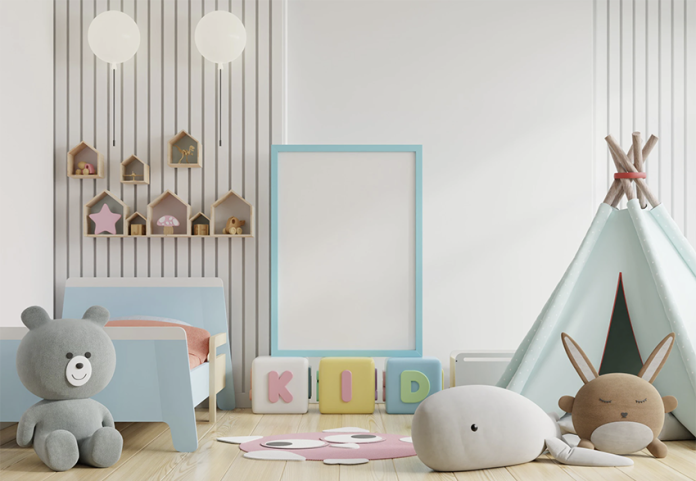 It's confirmed; a baby will soon be with you, and one outlet for that excitement is getting the nursery ready. And just as your new addition will be adorable, so too should the room they will live in to be equally lovely and practical. Get creative with some of these cute decorating ideas to bring personality and cuteness to Baby's nursery.
Bold Patterns
If you're looking for something a bit different and aren't taken by the prints you're finding on children's wallpaper, don't be afraid to look further afield. A bright, bold wallpaper print works wonderfully as a backdrop to neutral nursery furniture. Plant or animal-based prints work incredibly well and easily tie in with soft furnishings and décor themes. Light and dark contrast within the pattern will also provide an excellent focal point for Baby to practice focusing its eyes on, aiding sight development.
Wall Decals
If Baby is going to be staying in the same room for many years and you're worried about having to redecorate in a few years as they grow up, try vinyl wall decals. Have them custom-made, or buy them premade; the choices are limitless. The beauty of decals is that they're easy to apply and remove so that you can update a room with minimal fuss and cost. When your baby becomes an opinionated pre-schooler who no longer likes elephants, remove the decals, wipe the walls and apply new ones.
Funky Storage
At its heart, a nursery is a practical room, in the early months, used only for sleep, feeding, and nappy changes. At this early-stage tiny people require a surprising number of things, which only worsens as they grow and begin to play. Incorporating fun and funky storage pieces into the room helps keep everything in its place while creating a fun space for the baby to grow in and explore. Try animal-shaped baskets for toys, retro furniture, and cute easy-to-reach bookshelves.
Homemade Art
There's nothing wrong with choosing a theme and buying pieces of art to compliment it, but try making some art for a unique nursery look. It can be anything from an abstract painting by an excited older sibling to family holiday snaps from around the world. Whichever way you choose to incorporate your family's artistic skills, you'll be exposing the baby to the family ethos from early on. What a fantastic way to introduce a tot to its life and family.
Embrace Color
Pick one tone and have it run throughout the room's décor, or introduce a rainbow's worth of color; the trick is not to overwhelm the room. Muted or bold, embracing color in a nursery always looks adorable, tying any theme together while setting the mood nicely. If choosing bold, bright colors for the backdrop, choose plain colors for the furniture to create contrast. Alternatively, a less busy setting works wonderfully with bright pops of color from pictures, rugs, books, and toys.
There are many ways of creating an adorable nursery for your baby, be it wall decals that are easy to update or incorporating color and homemade artwork.