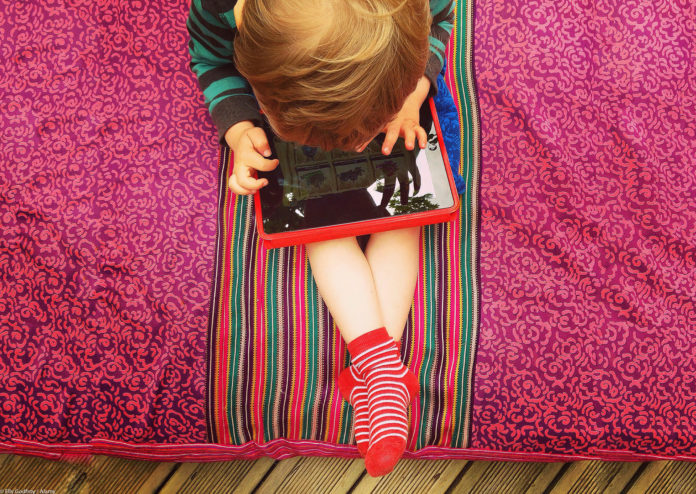 Do you know how long your children spend on their tablets each day? Or which apps they're using the most? If you're an Apple user, they've just made it easier for you to find out. The newest operating system, iOS12, has a new feature – Screen Time.
If you're already familiar with Apple's Family Sharing and Restrictions features, then you'll recognise some of the controls available with this update. But there's plenty of new stuff, too. Ultimately, it just got a lot easier to control what your kids get up to on their Apple devices.
Screen Time gives you a couple of different options as to how you do this. You might prefer to manage your kids' device remotely (with Family Sharing). Or you can set up password-protected screen limits on the device itself, and then review usage together. Either way, it's a good idea to talk to your kids about appropriate apps and usage rather than simply dictate to them.
So, what are the new features that will help you manage your kids' app activity?
Screen Time provides a weekly report that shows how long your kids have been on their device, and at what times of the day. Usage Tracking lets you see both the categories – such as Entertainment or Social Networking – and the specific apps they use (Instagram or Fortnite, for example) the most. You can review this information about your own device usage too.
There are apps kids love but which we as parents are a little concerned about – either due to their content or the obsession they inspire. App Limits lets you cut off access after a certain amount of time, or you can limit activity to certain days. (You can do this by both category and specific app.) You can also limit everything by going to App Limits and selecting All Apps & Categories.
Once kids hit the limit, a request feature lets them ask for more time. It's up to you whether you approve it or not, and you can also disable that function if you prefer.
Ideally, you'll get your children to help set and agree the limits too. If they buy into the idea, they'll be more willing – and likely – to stick to the rules without complaining. Another idea is to set limits for yourself on apps you know you use too much – and let them see you do it.
If you want to set a whole block of time when kids can't use their phones – such as between bedtime and getting up, especially on school days – you can use Downtime. Of course, for some kids, listening to music is a way of drifting off to sleep – in which case Always Allowed (see below) is your friend.
Late-night device usage is an issue for so many parents, especially once their kids hit the teenage years. A Downtime decree isn't likely to go down well, though, so in the interests of family harmony it makes sense to talk this one through.
Does exactly what it says on the tin! This feature lets you select apps your kid has unrestricted access to – even during Downtime. It means the phone can always be used, but don't worry – you can turn off core apps like Messages and FaceTime.
So if your child likes to listen to music, podcasts or stories at bedtime, they can. Or perhaps there are other apps you don't mind them having unrestricted access to.
5
Content & Privacy Restrictions
Previous versions of iOS had the Restrictions section. This is essentially the same thing – it allows you to control access to certain types of music, television shows, apps, movies, web content and more. Be aware that the default setting is Allow All, so you'll need to remember to change that after the update to iOS12.
This is also where you can turn off location services and permission for in-app purchases. And don't worry – you can set a passcode so your child can't go in and change the settings back again.
Also read: