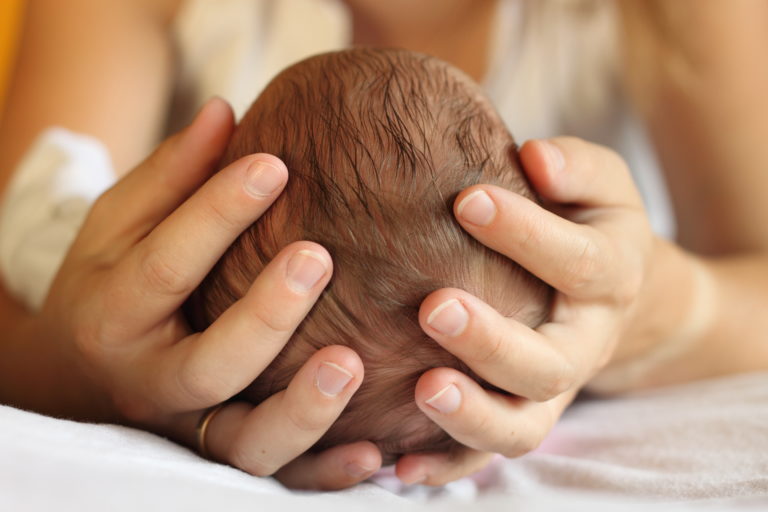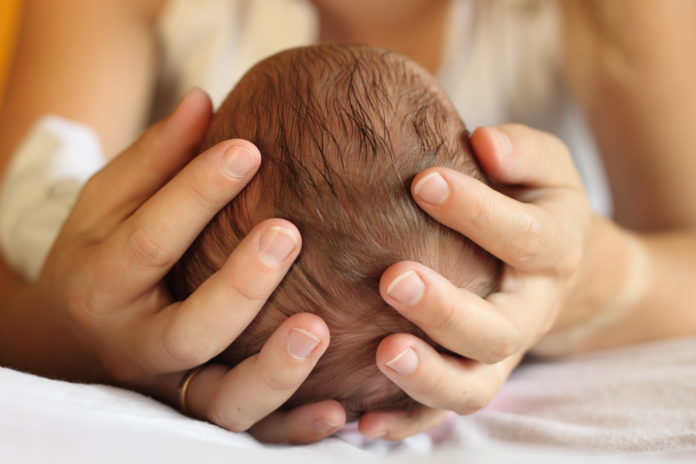 As soon as your new baby is placed in your arms, chances are you'll never want to let him or her go. It's entirely natural – after all, you've just fallen head-over-heels in love with your tiny bundle. But Amanda, who lives in Stockport, wants to know if you can cuddle a baby too much.
"Is it possible to spoil a baby by cuddling them too much? My mother-in-law says if I hold my daughter – who's three months old now – all the time, she'll grow up to expect it and I'll regret it when she's older. I just see it as giving her comfort and closeness, and she's still so tiny and adorable I want to cuddle her all the time anyway! Should I do it less?
Holly Olugosi
Holly Olugosi describes herself – tongue firmly in cheek – as a 'cool stepmum and dream wife'. She started her blog after she realised she was writing a lot of very long Facebook statuses all about parenting. A place where she says what everyone else is thinking about parenting but is too polite to say, The Prime Mumister has gained a loyal following – read it at https://www.facebook.com/ThePrimeMumister/
Holly says love and cuddles should never be in short supply for a child, so go for it.
"I don't think you can ever show a child too much love or affection. I completely showered both my boys with cuddles and affection (and still do), and they are both growing up to be confident and independent children. Your daughter is three months old and should be having all the cuddles and love you can give her."
Katy Mann
Katy Mann is an award-winning writer and mum to James, Emily and angel Charlie. She lives with her family in Cheshire, UK, and writes on a wide range of topics covering everything from losing a baby to living with a disability. You can find her on Facebook or on Instagram as @yetanothermumbloguk or visit her blog, Yet Another Mum Blog.
Cuddling your baby is absolutely the right thing to do, says Katie – it's helping build a positive bond between parent and child.
"It isn't possible to spoil your baby; in fact, you're doing exactly the right thing by holding her close to you as much as possible. This is called attachment parenting and is proven to be a positive thing for both mother and baby.
"I would suggest using a sling or baby carrier if you want to free up your hands a bit and move around easily. Have as much skin-to-skin contact as possible – the benefits are innumerable and it sets you up for a great mother-and-daughter relationship. Enjoy every single second and ignore any negative advice. You're doing wonderfully and congratulations on standing your ground!"
Jessica Baxter – Real Home Truths
Jessica is an experienced writer and editor living in Cape Town, South Africa, where her two toddlers provide all the inspiration she needs for her blog. She enjoys sharing her no-filter views and experiences of motherhood – both the mess and the magic. You can read more at Real Home Truths or find her on Instagram as @realhometruths.
Jessica says that far from being 'wrong', it's setting a great example as your child grows older.
"I don't think I've ever heard of giving too much love and affection! With all due respect to your mother-in-law, I think showing affection and cuddling your child can only be a good thing – in fact, I think it's the reason why my kids are so affectionate.
"I've always cuddled and kissed them – I still do – and as a result they are incredibly affectionate children, always giving friends and family hugs and kisses. Remember, kids learn by example and you're setting a great one by showering your daughter with love. You're right – it's very comforting to your little one, and she won't always be so tiny so enjoy every minute of those cuddles!"
Kimberly Stanfel – Behind the Mom Jeans
Kimberly is a seasoned marketing professional who turned a few of her 'curve balls' in life into something positive by creating her platform, Behind the Mom Jeans. A blog that speaks to the everyday truths of being a new mom, wife and human being. You can read more at Behind the mom jeans or find her on Instagram as @behindmomjeans.
You're absolutely doing the right thing so don't worry, says Kim.
"You absolutely won't spoil her, so hug your little girl as often as you can. In fact, when I first had my daughter I read that when your child feels the embrace of a hug it gives them confidence and security because they know they are being cared for and loved. I completely believe that and so should you – hug away, mama!"
Also read: