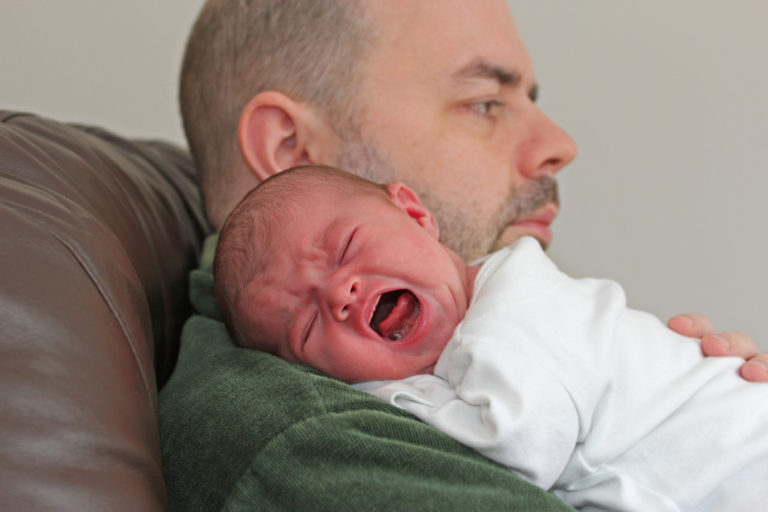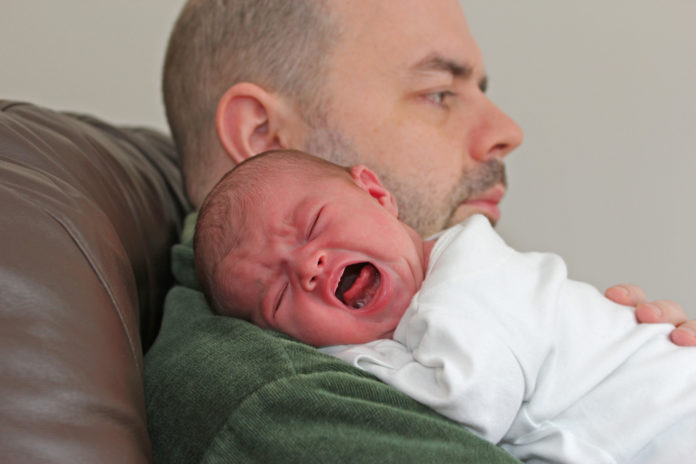 It's estimated that around 40% of babies suffer from colic during the first 12-16 weeks of their lives. Some will scream for hours on end, usually in the evenings. As a parent, it's difficult to watch your child in such distress and feel unable to make them feel better. That's certainly how Katie, an admin assistant in Sheffield, UK, feels.
"My son is five weeks old and, like a lot of babies, he seems to get really colicky in the evenings – he screams and pulls his little legs up. It's so distressing to see him like that, but I don't know what to do apart from holding him and trying to soothe him. Does anyone have any suggestions or tricks they've tried?"
Jessica Baxter – Real Home Truths
Jessica is an experienced writer and editor living in Cape Town, South Africa, where her two toddlers provide all the inspiration she needs for her blog. She enjoys sharing her no-filter views and experiences of motherhood – both the mess and the magic. You can read more at Real Home Truths or find her on Instagram as @realhometruths.
Talk to your pharmacist, advises Jessica – there are specially formulated products out there that can help.
"My son battled with colic too. We discovered some great drops that we put on his tongue just before a feed and that seemed to help, so talk to your chemist. You can also research baby massage techniques and see what's recommended for tummy discomfort – sometimes, rubbing their stomach gently in a clockwise direction can help to soothe them. Remember their digestive systems are still developing so this really is totally normal – and it, too, shall pass. Good luck!"
Laura Thompson – The New Mummy
Laura is a full-time mum to her one-year-old daughter, Charlotte. She believes in being honest about parenting and is passionate about individual families doing what is best for their needs. She's a keen advocate of good mental health and helping others speak out about their issues or how they feel. You can find her on Facebook or Instagram as @thenewmummy or head over to her blog at https://thenewmummy.co.uk
Baby massage can make a real difference – but consider the reasons that might be behind the colic, too, says Laura.
"Colic is really hard to deal with because it can be due to a variety of different things. When my baby used to pull up her legs, it was because she was struggling with wind. I found baby massage was really helpful as you learn different techniques to help relieve wind, help your baby to sleep, and ways that will help with teething, too. It might be worth having a look at different classes in your area.
"There are a number of other reasons that could be causing the colic too, such as how your baby feeds. If you find your baby is struggling regularly, speak with your health visitor or doctor so they can look into it further for you."
Petia Hak
Petia Hak is a busy mum of two very different, independent girls and a young son who likes to display his artistic talent on the walls at home. As part of KinBox, she is dedicated to offering parents a place to share parenting strategies, stories and advice. She loves travelling with her family and discovering new places and cultures.
A warm bath can sometimes work wonders, but don't be afraid to ask your health professional for help.
"Unfortunately, there's no exact science when it comes to colic. There are many reasons why a baby gets colic, and it can even just be part of them growing. That's why finding a way to soothe them is a bit of a trial and error process.
"Try swaddling your baby snugly in a blanket or give him a warm bath. My daughter had trouble passing wind and used to stretch and scream in pain – one thing that helped most of the time was to lie her down on my lap, tummy down, and rub her back. It calmed her down and helped release some of the trapped air.
"If this persists and your baby is inconsolable, you should ask your paediatrician or GP about it – they could prescribe some drops to help. Good luck and do remember this won't last forever."
Also read: