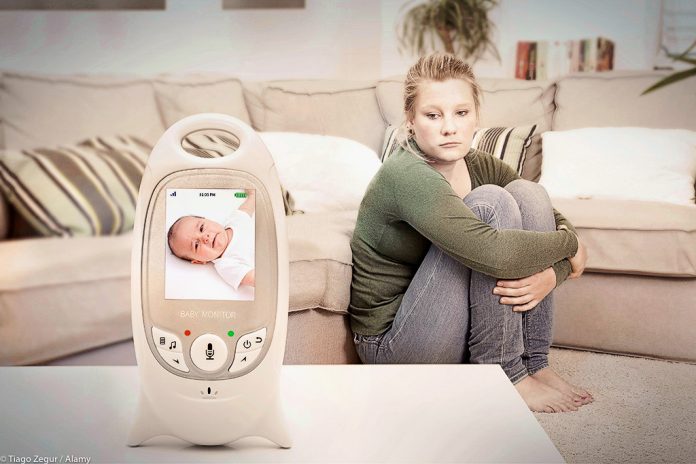 Excitement levels are generally through the roof as you await the arrival of your bundle of joy. There's so much to do – nappies to buy, cute babygrows to pick out, names to choose.
And, if it's your first birth, chances are you'll be pre-occupied with how something the size of a watermelon will emerge from…well, you know.
But what most expectant parents aren't prepared for is the reality of life once the excitement wears off. When the 'new baby' cards have been put away, you no longer have a constant stream of smitten visitors, and your days have returned to some semblance of normality. Sleep deprivation and bleeding nipples aside, of course.
It's then, and only then, that you realise having a new baby can be a bit *whispers* boring. Babies don't do a great deal in the early days apart from sleep, eat, and the other, and it can be hard to prevent a touch of ennui setting in.
So how do you make the first few months as fun as possible? Happily, there are all sorts of things you can do with a new little person in tow.
Your beautiful tiny baby will not stay a beautiful tiny baby for long. Soon, they'll be pulling your DVDs off the shelves, trying to eat the washing powder and falling over so often you'll worry about mild brain damage. So when you're at home with your newborn, try to chill out and enjoy the peace that comes with a child who can't move or talk back to you. When your baby is snoozing or feeding, binge-watch your favourite shows. Chat to friends on the phone. Scroll aimlessly through Twitter. HAVE A NAP. These days won't be here forever.
2
Check out baby classes near you
As a new parent, packing a bag and getting a baby ready by a set time is as daunting as scaling Everest in a pair of battered flip-flops. But it's worth the effort, so try to find a baby class close to home. Local churches often offer drop-in groups with singing and sensory stuff (and often free tea, result!), or you might find your local authority holds baby massage courses. The baby won't have a clue what's going on, but you'll be able to share parenting stories with other people going through the same thing at the same time.
Once you're confident about packing up the mountain of baby paraphernalia you need to leave the house, seize the opportunity to go wherever the hell you like. Fancy a coffee? Go to a coffee shop. Want to watch a film? Find a kid-friendly screening at your local cinema. A weekend away? Airbnb it! Doing what you fancy with a tiny tot is infinitely easier than wrangling with a defiant toddler hell-bent on escaping from the cafe, running into traffic or having a major meltdown during the movie. Take your chances while you can!
We all have a device, usually within arm's reach, which enables us to take photos and videos with glorious abandon. Whether you share these or not, keep snapping that gorgeous baby of yours. They change so quickly you'll be glad of these precious mementos in weeks, months and years to come. And, as your child gets older, they'll love to look back on these images and film clips, too. You could even set up an email account to store all the pictures and videos, then give it to them on their 18th birthday.
All things shall pass, including the boring baby stage. You might even find yourself wishing it was still here.
Claire Owen