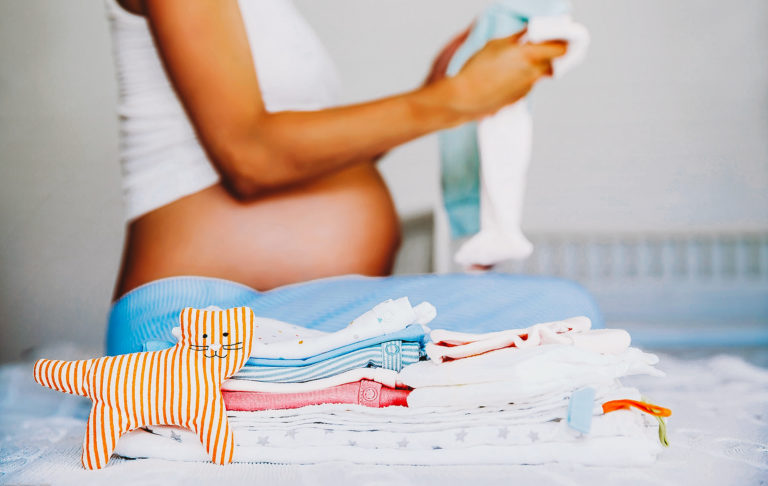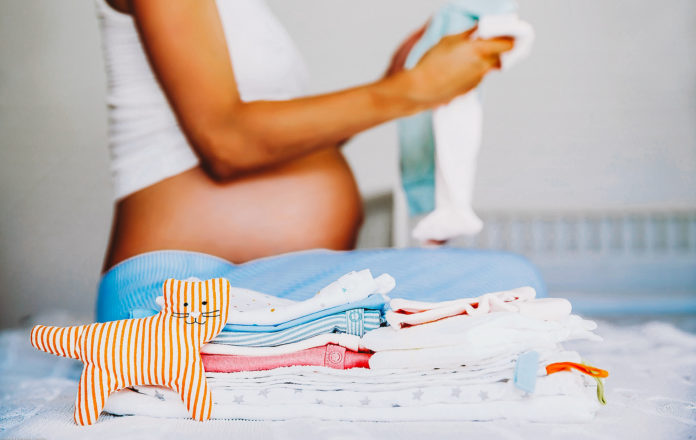 Becoming a new mom is a life-changing experience. And although it's a time filled with plenty of happiness and excitement, it also comes with its fair share of stress.
Most of that stress comes from worrying about whether or not we're actually prepared to care for our child. How many clothes do they need? How many diapers should we buy? What do we need for the nursery? What other supplies are must-haves?
These are all questions that we have running through our chaotic minds as we prepare for the impending due date. To help take the stress out of the preparation process, we've created a comprehensive baby checklist for new moms that includes all the essentials to help make sure you're ready.
Let's dive in.
Newborn Checklist for Diaper Supply Essentials
Every baby item checklist for new moms has to start with diaper supplies. After all, diapers are critical to a baby's health and happiness. And if you're newborn isn't happy, your stress levels, and sleep time will undoubtedly suffer.
To help ensure you're prepared, here's our baby list of diaper supply essentials:
● 2-3 boxes of diapers (or 6-10 cloth diapers if using reusable)
● 6-8 diaper covers (if using reusable)
● 1 changing pad/mat
● 1 diaper bag
● 1-2 bottles of baby ointment/diaper cream
● 1-2 boxes of unscented baby wipes
Word of caution. While it may seem like a good idea to bulk buy diapers, it's impossible to know exactly what size you'll need until the baby is born. Some newborns also grow much faster than others, which may force you to change sizes frequently early on.
Newborn Checklist for Clothing Essentials
With so many adorable options, it's easy to see why so many new moms go overboard with clothing. And while we certainly wouldn't want to dissuade you from buying plenty of cute clothes for your newborn, this list is focused on the essentials. They include:
● 5-6 onesies or undershirts (3 short-sleeve and 3 long-sleeve is generally best)
● 4-5 one-piece pyjamas
● 4-5 socks or booties
● 4-5 t-shirts
● 2 hats (1 knit cap and 1 sun hat)
● 1-2 dress-up outfits
● 2-3 stretch cotton pants
● 2-3 bibs
● 15-20 baby hangers
Newborn Baby Checklist for Feeding Essentials
When it comes to feeding newborns, there's a lot of debate around breastfeeding versus using baby formula. According to the World Health Organization, infants should be breastfed for the first six months of life.
The reality for most mothers, however, is that they're simply not able to breastfeed exclusively and instead supplement breastfeeding with baby formula. With that in mind, here's a baby items list of essentials for breastfeeding moms that supplement with formula:
● 4-5 bibs
● 5-6 burp cloths
● 1-2 breast pumps
● 5-10 milk storage bags/containers
● 1 nursing pillow
● 2 breast pads (or 2-3 boxes if using disposable)
● 1-2 bottles of lotion (for nipple soreness)
● 6-8 four-ounce bottles with nipples
● 4-6 eight-ounce bottles with nipples
● 1-2 cases of baby formula
Newborn Baby Checklist for Bedding and Nursery Essentials
To save your own sanity, you won't want to skimp on supplies that will help your newborn sleep. To help with that, here's a baby item checklist for new moms that will help ensure you have all the bedding and nursery essentials you need:
● 1 sturdy crib
● 1 firm mattress (do the two-finger test to ensure it's safe)
● 2-3 fitted mattress sheets
● 2-3 waterproof mattress covers
● 3-4 small and light blankets
● 1-2 comforters or heavy blankets
● 1-2 sleepsacks
● 1 baby monitor
● 1 dresser
● 1-2 nightlights
● 1 toy basket
● 1 hamper
● 1 changing table
● 1 humidifier or vaporizer
● 1 rocking chair or glider
Newborn Baby Checklist for Health Essentials
For a lot of new parents, bathtime is one of the most enjoyable and memorable experiences of raising an infant. To help ensure you're prepared for it, here's a baby checklist for new moms that includes all your health essentials:
● 2-3 bottles of baby soap and shampoo
● 2-4 soft towels (can also use hooded baby towels)
● 3-4 soft washcloths
● 1 baby hairbrush
● 1 set of baby nail clippers
● 1 baby thermometer
● 1 first aid kit
● 1 eyedropper
Newborn Checklist for Baby Gear Essentials
While we've covered all of the essentials for health and wellness of your infant, you'll also want to be sure you have these baby gear essentials:
● 1-2 infant car seats
● 1 stroller
● 1 high chair
● 1 portable playpen
● 1 sling
● 1 bouncy seat
● 4-5 different safe toys (baby books, squishy balls, stuffed animals, etc.)
One of the most exciting, and sometimes scary, things about becoming a new parent is that you're often in uncharted territory. Even given all the advice and encouragement from friends and family, there's often still a small feeling of fear.
Hopefully, this baby checklist for new moms will help provide some comfort that you'll be prepared for the road ahead. Good luck!
Also read: 8 Essentials You Should Pack When Travelling With Kids