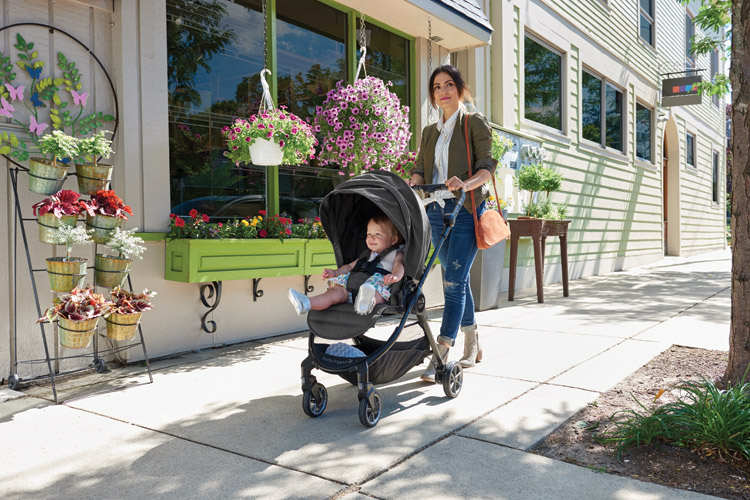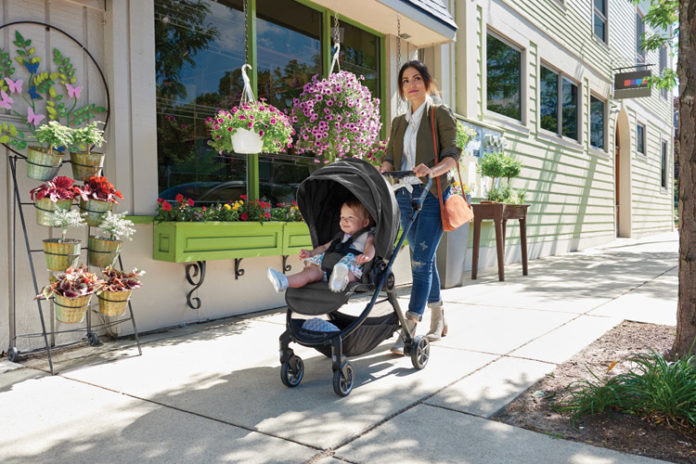 A lightweight buggy is a parenting essential once your child is a few months old – and this one ticks all the boxes for us. What we especially love about the Baby Jogger City Tour compact stroller is its versatility; it's not just easy to manoeuvre around the city centre, it's also perfect for more far-flung travels.
Suitable for children aged from around six months to three years old, the City Tour stroller is ultra-portable. Weighing 6.6kg, it folds away to fit neatly into its own backpack, allowing you to carry it hands-free. It also meets the carry-on requirements for several major airlines and can be stowed in the overhead lockers – no more checking your buggy into the hold! (Check with your airline before flying.)
Safe and comfortable – for you and your child
With a spacious, multi-position seat and a five-point padded harness, the City Tour compact stroller is comfortable and secure for your child. The four-panel protective UV hood has an SPF of 50+ to shield delicate skin from harmful rays and there's a special storage compartment for the backpack while the stroller is in use. When you're ready to fold it away, you'll only need one hand – useful if you're using the other one to keep hold of your active toddler!
As you'd expect, the front swivel wheels can also be locked in position, making the City Tour compact stroller suitable for different terrains, and the rain cover (not included) is lightweight and easy to fit.
So easy to use
Travelling with a small child can be a challenge – but reviews love how simple it is with the City Tour stroller.
"Very light and folds down to nothing. We took it directly onto a Virgin flight and rolled it up the aisle with the baby still sitting down, then we could easily fold it up and stow it in the overhead locker," said one.
"A fantastic buggy. I love its extendable SPF 50+ hood with added sun visor, and the buggy's suspension and maneuverability mean it can take on most city surfaces. The City Tour is very easy to fold with one hand. The folded buggy fits onto train luggage racks, on or behind seats or even on laps, and getting on and off a busy bus is very easy. I carried it on board in different airlines without a problem because it folds really small."
The Baby Jogger City Tour compact stroller costs £179 on Amazon. Click here to order yours.
Also read: