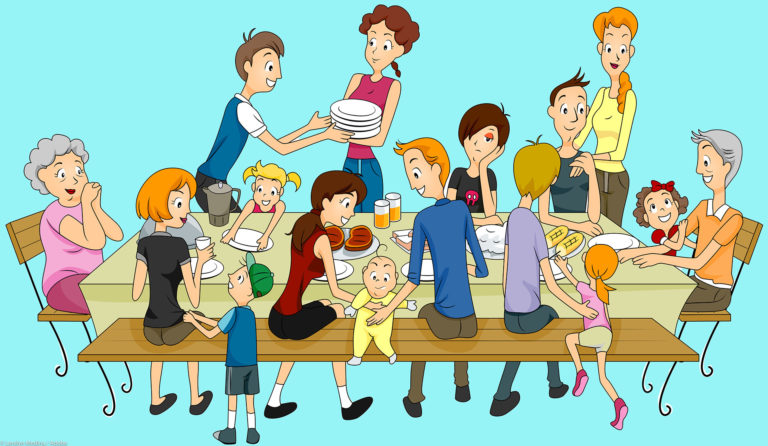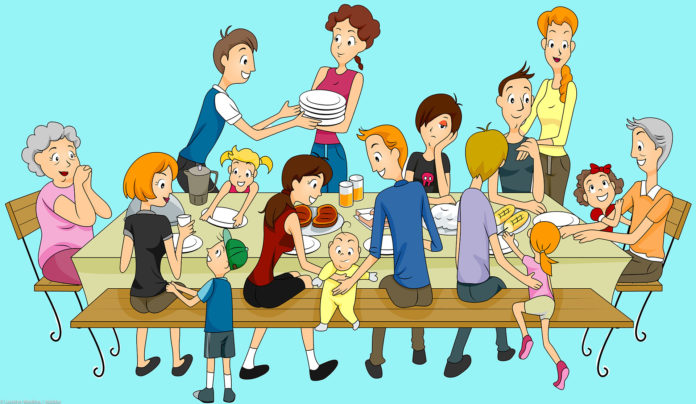 Family reunions are always an interesting time. For some family members, they're rare opportunities to build memories and grow closer to relatives. For others, especially the kids, they can be boring events that feature awkward pleasantries with cousins, aunts, and uncles that they've only met a few times in their life – so it's important to have the right family reunion ideas.
At our family get togethers, we always do our best to plan out the event beforehand to ensure a fun and memorable reunion for everyone involved. And after testing dozens of family reunion ideas over the years, we've come to realize that fun and memorable reunions have three common traits; great food, a way to capture memories, and a fun environment with plenty of entertainment.
To help ensure your next reunion is an event that the whole family looks forward to, let's dive into a few of the best family reunion ideas that cover each of these traits:
Food preparation is always the first thing on the list when you're planning a family get together. And while it may seem like hiring a caterer is the easiest option, it can prevent one of the best opportunities to bond with relatives.
One of my favorite family reunion ideas involves having each family bring their best dish and building a recipe book from the results. Here's how it works:
● Ask each family to make and bring their best dish. Whether it's baked mac & cheese or country fried chicken, we simply ask each family to choose their best dish and bring it to the event.
● Ask them to provide a documented recipe with cooking instructions beforehand. Each family that agrees to bring a dish is asked to come up with a fun name for their dish, document their recipe, and provide cooking instructions.
● Build a family recipe book that features each dish. This doesn't have to be anything extravagant. If you want to keep it simple, just print out each recipe and staple everything together to hand out at the event. You can also create and send this digitally.
While travel may make it difficult for everyone to bring their own dish, every family is usually more than happy to contribute a favorite recipe.
2
Build your own photo booth
Looking for a fun way to generate dozens of amazing family reunion pictures? Building your own photo booth is a great, and cost-effective, option. Here's how you do it:
● Find a DSLR camera. If you don't have one of your own, ask family or friends if you can borrow theirs for the event.
● Get a white, seamless backdrop. To cut down on cost, we use an unwrinkled white sheet. For best results, however, you may want to purchase white seamless background paper to ensure an even backdrop.
● Setup speedlite flash. This is a fairly simple process, although how you do it will differ depending on the type of camera you're using. You should be able to easily find a tutorial for quickly setting this up by doing a quick Google search.
● Find props. To get the most out of your family reunion pictures, you'll want plenty of fun props. If you don't have any, you can find them on Etsy for less than $10/£8.
The DIY photo booth is always a hit at our family reunions. And, if you're looking for family reunion invitation ideas to spice up invites for future get togethers, you can use a collage of the best pictures to get family members excited.
3
Group entertainment for every age group
Finding practical entertainment ideas for a family reunion can be a challenge. And while team sports like volleyball and wiffle ball are staples of many family get togethers, not everyone can participate. To work around this, we always try to create at least two or three forms of entertainment for each age group.
Some of our favorite entertainment options include:
● Team games. If your reunion is outdoors, volleyball, dodgeball, and wiffleball are always great options. If it's indoors, games like Pictionary, apples to apples, and charades are all fun games that everyone can get involved with.
● Cornhole and horseshoes. Setting up a mini cornhole or horseshoe tournament is a great way to add some competitive fun to your event.
● Karaoke. If you want to maximize laughter at your next reunion, break out the karaoke machine. You won't regret it.
● Dizzy bat. This is one of my all-time favorites and is sure-fire way to create a few unforgettable memories for both the kids and the adults. Just be sure not to forget your video camera (especially if the adults get involved).
● Family trivia. While this will take a little work to create, it can be a great opportunity for family members to discover unique facts about each other that they may not have known before.
While there are literally hundreds of entertainment options that you can utilize for your get together, the ideas above have proven to be fun and successful for our family.
Planning the perfect family reunion is all about utilizing reunion ideas that keep the vibe upbeat and social. Hopefully this list of ideas can help ensure that your next family get together will be one to remember.