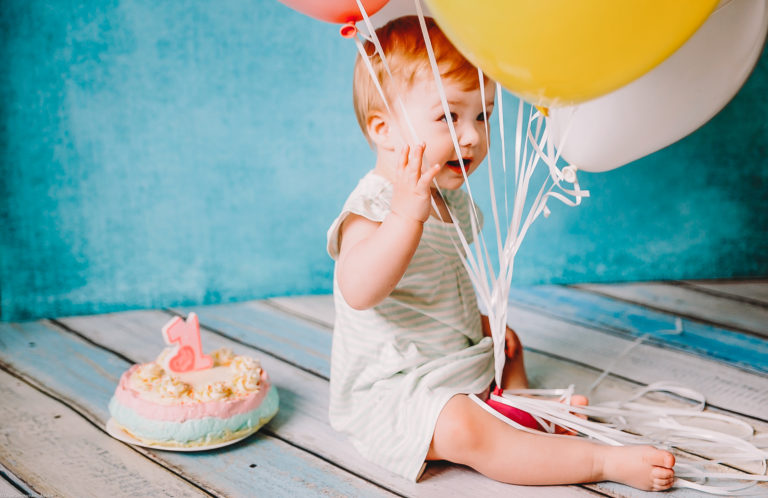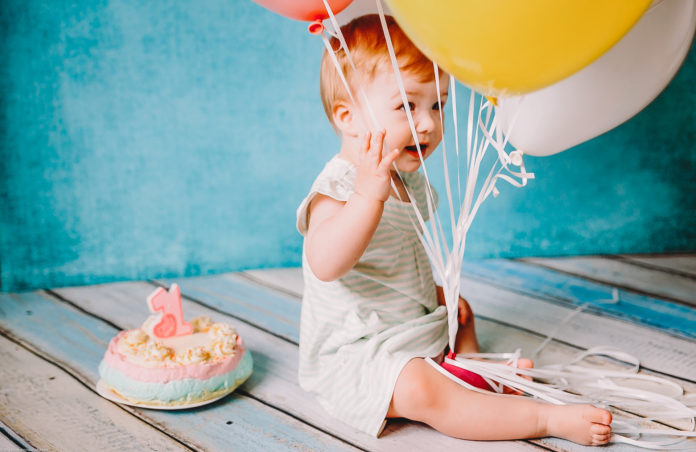 You have the invitation. You know that the 1st birthday is a big deal. And now you're looking for a gift. What ARE the best gifts for a 1-year-old?
What do they even need or want?
After all, they're 1-year-old. What could they possibly need that they don't already have? Will they even know what it is that they're getting?
Do we just get something that will keep them occupied? What are they interested in? Those are questions that we've all contemplated as we look for gifts for a 1-year-old.
And, with this ultimate list of the best gifts for a 1-year-old, we're going to help you figure that out:
1
The Little Boy or Girl Who Lost Their Name
If you're looking for creative gifts for a 1-year-old, this tops the list. It's a personalized book, built by the team at Wonderbly, that creates a children's book for the birthday boy/girl revolving around their name.
Here's how it works:
● Choose your story. They currently offer six different storylines intended for 1-year-olds.
● Enter the name and gender. You can also choose from three different charactictures (that represent the birthday boy/girl) based on the gender you select.
● Preview the book. Once you've made your selections, a personalized book is created immediately that you can preview before buying.
You can also choose add-ons (such as book format and whether or not to include a dedication) if you'd like. All-in-all, the entire book is only $24.99-$29.99 (more if you choose add-ons). It's the perfect gift if you're looking for something that the birthday girl/boy can hold as a keepsake for years to come.
2
VTech Smart Shots Sports Center
Looking for the best gifts for a 1-year-old and convinced that the toddler is bound for sports stardom? Then this is the perfect gift.
It's a 2-in-1 sports center that combines basketball and soccer. Some of our favorite features include:
● Animated scoreboard that lights up when they score a goal or make a basket
● Includes shapes, numbers, and sounds on the side that serve as a learning center
● Easy to put together
● Balls and shapes are big enough that you don't have to worry about toddlers putting them in their mouth
The best part? It's available for less than $30 and the parents will love you for keeping their child occupied for hours at a time.
3
Embroidered Kid's Backpack
One of the most difficult parts of trying to find the best gifts for a 1-year-old is finding something that they'll actually use. That's exactly what makes this butterfly embroidered kid's backback from Personalization Mall one of the best gifts for a 1-year-old.
Here are some of its best features:
● Toddler's name is embroidered on the flap closure
● Machine washable
● Can be used as a diaper bag initially and transition to a backpack that they can use for 3-4 years for sleepovers at the grandparents, preschool, etc.
With a price tag of under $28, this has to be one of the best gifts for a 1-year-old. If you're looking for something that they'll use for years to come, this is it.
Growing up, my siblings and I spent hours playing in ball pit playpens. And while our parents probably weren't too happy about the mess it left, I'm sure they were satisfied by the fact that we were out of their hair for awhile.
Because of just how fun they are, this ultimate list wouldn't be complete without including a ball pit playpen. Some of the best features of the EocuSun brand playpen include:
● Can fit multiple toddlers
● Extremely easy to put up and take down
● Can also be used as a playpen without balls
While you'll need to purchase the ball pit balls separately, the playpen itself is only $12 and also includes a zip bag that makes for easy storage.
5
VTech Sit-to-Stand Learning Walker
As a parent of a toddler, one of the greatest joys of parenthood is watching your child as they progress towards simple things like walking and learning shapes/colors. Being able to help with that progression is exactly what makes this sit-to-stand learning walker from VTech one of the best gifts for a 1-year-old.
Here are some of its best features:
● Play panel and learning center is removable so kids can play with it separately
● Learning center includes spinning rollers, shape sorters, light-up buttons, and piano keys that enable toddlers to play music
● Helps develop motor skills
With over 10,000 customer reviews and a 4.5 rating, this is one of the most highly reviewed kids' toys on Amazon. And while its price tag does come in at a little over $30, its features make it well worth the price.
As we've outlined, buying a gift for a 1 year old that they'll actually want and use is a challenge. With this list, however, you'll be well on your way to doing just that.
Also read: