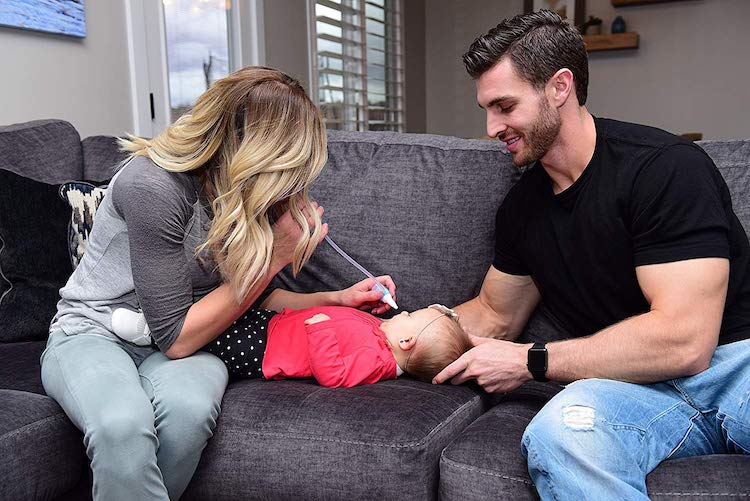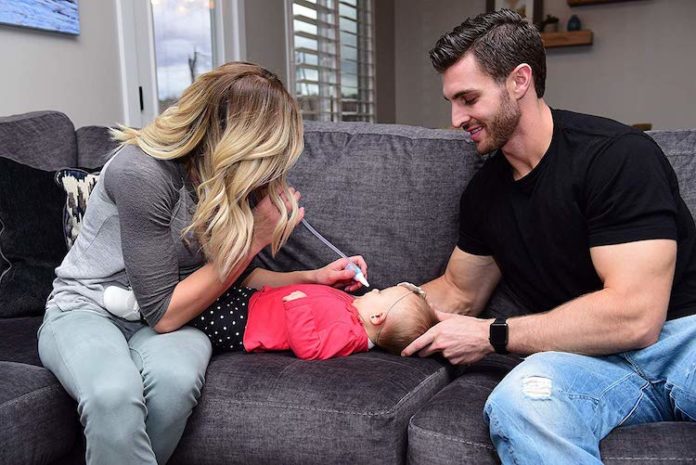 Babies get the sniffles on a fairly regular basis. If there are colds, coughs and viruses going around, their vulnerable immune systems make them a prime target. Such illnesses are often accompanied by either a blocked nose or one that leaks more mucus than you'd imagine coming from such a small body. Either can be equally frustrating and miserable for your baby – and that's where the Bubzi Nasal Aspirator comes in.
Made of hospital-grade silicone, the soft tip won't hurt or irritate your baby's nose and has a safety ridge to prevent you inserting it too far in their delicate nasal passages.
Gentle enough for newborns
It's suitable for use even on newborn babies, and as you control the suction with your mouth, you can make sure they're comfortable during the process.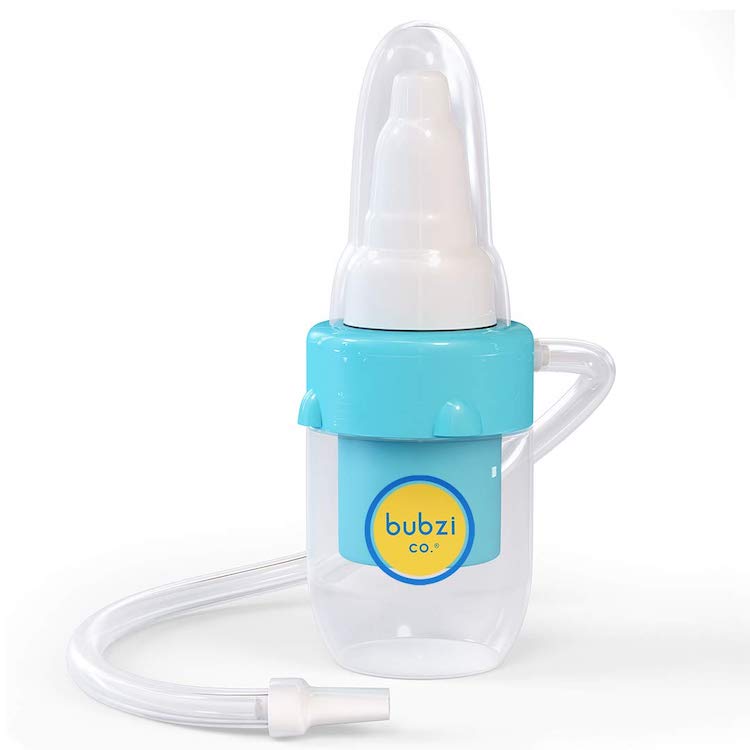 The Bubzi Nasal Aspirator is also simple to take apart, clean, and re-assemble – there are no filters or batteries, and it can simply be rinsed with running water. It also includes a hygienic carry-case, making it perfect for those times when you're on the go – just pop it into your baby bag.
So simple to use
Parents who have used the Bubzi Nasal Aspirator have been impressed by how easy it is to use. Their comments include:
"Better than any other nasal aspirator we've used. Doesn't lose suction after the first few seconds. Container is big enough even for some of the worst runny noses. Super easy to clean out."
"This is a really useful product to have. Well-made and good quality. I find it helps my baby sleep better when I use it."
"Immediately after first use, my baby's nose was clear. I could hear her breathing better for the first time in days. You can actually see all the mucus being sucked out, so you know it's working."
"My two-year-old's nose has been running non-stop for days. This allows me to adjust the strength of the suction as necessary and I was able to suck up so much mucus from deep within his sinuses. He's finally breathing through his nose again and has drifted into a deep and peaceful sleep. I sucked up quite hard and filled the chamber, but no snot went anywhere near my mouth. Best one we've tried so far – we've tried three."
The Bubzi Premium Nasal Aspirator with handy carrycase is available on Amazon for £11.97. Click here to order yours.
Also read: