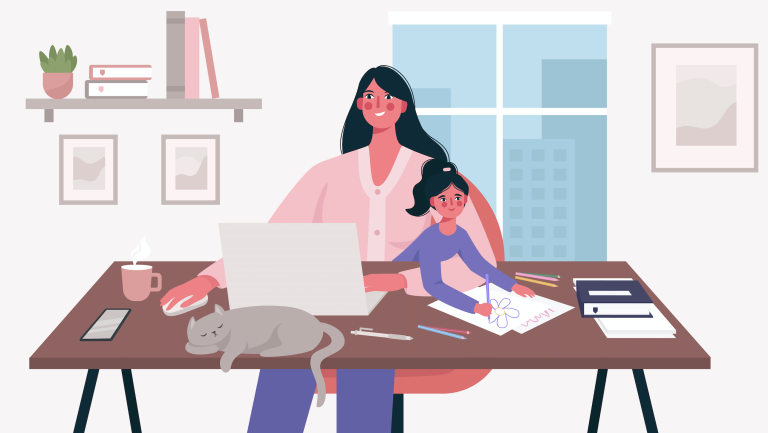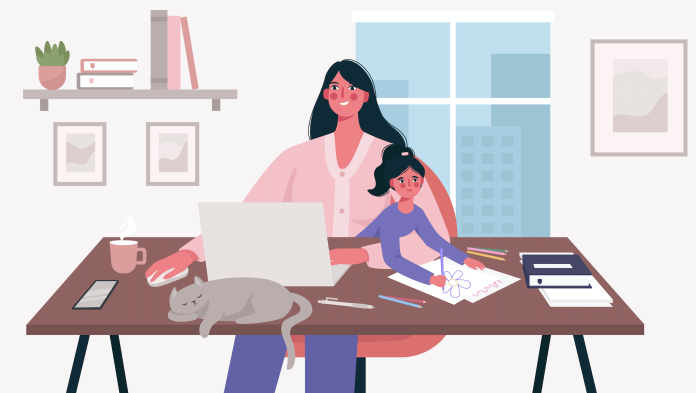 Going to work every day can take its toll on you, and when you add kids into the mix, it's even harder to juggle everything. Life can become somewhat chaotic, and you may, at times, even feel like you are on a hamster wheel and want to get off!
If you are a busy working mom, you may be contemplating how sustainable your current routine is long term and considering ways to make it less stressful.
The good news is that there are several things you can do to make life easier, which should help you find a better day-to-day balance.
Here are 5 fabulous tips and ideas to make your daily routine much easier.
Get the kids involved
If your kids are of an age where they are capable of helping around the home, and you don't already allocate daily or weekly chores, then it might be time to start. For example, older kids can help with meal preparation, ironing, vacuuming, and various other household tasks, while younger children can learn how to set the table, help with laundry and be responsible for tidying up their toys at the end of the day.
As well as teaching them some important life skills, it's a great way to teach them about teamwork and responsibility. If you aren't sure of age-appropriate chores, you can find lots of information online which should help you out.
Your morning skincare routine
We all must take good care of our skin, particularly as we age. However, if you spend a lot of time each morning using various lotions and potions on your skin, consider adopting a far simpler skincare routine. Using a foaming cleanser in the shower each morning can save you some time, then follow with a good, probiotic moisturizer to help keep your skin hydrated.
It's also worth noting that drinking lots of water throughout the day will also do wonders for your complexion and should become second nature once you get into a routine.
Prepare the night before
Having kids can make mornings a bit of a nightmare if you are not organized. Instead of going through the trauma of hunting for missing shoes or trying to locate coats and bags as you are heading out the door, prepare everything the night before.
Hang school uniforms ready to be worn the next day, put shoes beside the front door, and have your kids sort out their school bags and look out for everything they need. It's also worth doing the same with your work clothes and sorting out your handbag, so the only thing you need to focus on in the morning is making sure everyone is washed, clothed, and ready for breakfast.
Meal planning and preparation
The hardest thing about being a working mom is that when you get home, your second job begins. You can't just put your feet up and relax – homework needs to be done, and dinners need to be made before the nighttime routine begins. Meal planning can make this part of your day a lot more bearable. Instead of rooting around in your pantry trying to figure out what you can cobble together, you will know what you are having on any given day.
If you want to take things a step further, you could always spend one day a week cooking in bulk and freezing a range of delicious meals that can be warmed up whenever you need them.
If you have fussy eaters and are stuck for ideas, our article '5 Fab Fast Meals for the Family's Fussy Eaters' should provide a bit of inspiration.
Consider hiring some external help
Keeping on top of cleaning can be very difficult if you work and have a family to look after. So, if you can afford it, hiring a cleaner or even someone to do your ironing is guaranteed to make your daily routine a lot easier. It's better to hire someone that comes recommended, so speak to friends, family, or neighbours and find out if they know of anyone that might be able to help.
Another option is to hire an au pair who can help you around the home and carry out specific tasks with the kids, which could be another weight off your mind. Everyone needs a bit of downtime once in a while, so consider what help would be the most useful for your family set up, and take it from there.