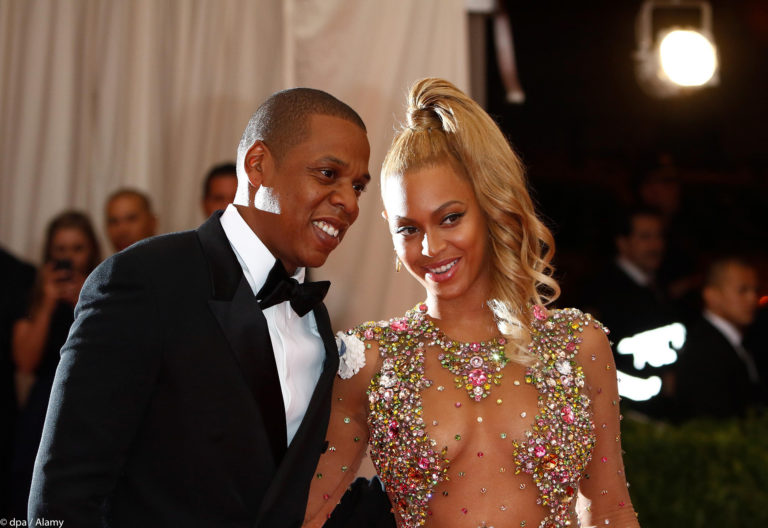 Arguably one of the most famous showbiz couples on the planet, marriage hasn't all been plain sailing for music stars Beyoncé and Jay-Z. They've put their issues behind them, though, and are now focused on their three children – daughter Blue Ivy and twins Rumi and Sir. These are their golden rules for good parenting.
Most parents would admit to constant worries when it comes to their children. Are you looking after them properly? Should you do this or that? Do we always set them a good example? It's never-ending.
Beyoncé says the best thing any parent can do it trust their instinct. Don't overanalyse every decision, or endlessly question it afterwards. Take it one day at a time. All you can do is your best.
2
Being there is the most important thing
It doesn't matter what you buy your kids – material items aren't important. Your time, care and love are. Jay-Z says he's seen the proof of this on a regular basis, watching the rich and beautiful crave attention as they grow up in the celebrity world.
He told a GQ interviewer: "Providing – that's not love. Being there – that's more important."
3
Don't enforce stereotypes
Beyoncé has said she doesn't want any of her children to feel they have to fit into traditional feminine or masculine roles. She's raising her daughters to know they can try any religion and love who they want to love, no matter what culture or race that person is from.
Similarly, with Sir, she says: "I want him to know he can be strong and brave, but he can also be sensitive and kind. I want my son to have a high emotional IQ where he is free to be caring, truthful and honest. I hope to teach him not to fall victim to what the internet says he should be."
Not every child comes from a rich family. Some kids are naturally clever or have a special talent – others struggle. Beyoncé and Jay-Z are very aware that Blue Ivy, Rumi and Sir are more privileged than most, surrounded by luxury and famous people.
That's why they feel it's important to keep it real. To make sure their kids appreciate what they have and how lucky they are. Both are on record as saying they have no intention of letting the trio grow up to be 'spoiled little brats'.
5
Make the most of kisses and cuddles
As parents of older kids know, once they hit a certain age they're not so keen on being hugged and kissed by mum and dad anymore. And once they're teenagers, you can pretty much forget it for a while.
That's why Beyoncé believes it's important to fit in as many kisses and cuddles as she possibly can while her children are still small. She's determined to enjoy every stage of parenthood – and, right now, she says curling up and cuddling is a great bonding experience.
6
Teach them to see themselves
Create a world where your kids can picture themselves as in charge of their own lives. Beyoncé is passionate about opening doors for people's futures. She believes children should be empowered from an early age.
She said: "As the mother of two girls, it's important to me that they see themselves – in books, films, on runways. It's important to me they see themselves as CEOs, as bosses, that they know they can write the script for their own lives – that they can speak their minds and have no ceiling."
Also read: