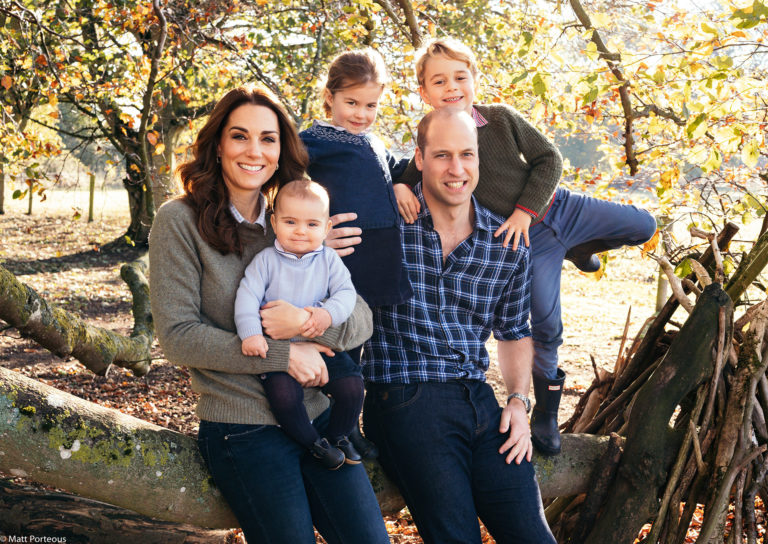 Their daily lives might be a world away from ours but being a parent has its challenges no matter who you are. TRH The Duke and Duchess of Cambridge have made it quite clear they'll bring up Princes George and Louis, and Princess Charlotte, their way.
Kate Middleton has talked about how she was raised to understand the importance of being kind, showing respect and being honest. She says she's realised these values have been central to her life as she's got older.
"That's why William and I want to teach our children just how important these things are as they grow up. In my view it is just as important as excelling at maths or sport," the Duchess has said.
2
Ask for help if you need it
The Duchess has spoken on many occasions about the importance of looking after mental health. She's said she finds parenting a challenge even with the additional support she has at home. So she's adamant parents should speak up and ask for help if they're struggling.
"If any of us caught a fever during pregnancy, we'd seek advice and support from a doctor," she explains. "Getting help with our mental health is no different. Our children need us to look after ourselves and get the support we need."
3
Kids need to be friends with their cousins
How many of us have happy childhood memories of time with our cousins? These friendships form close and lasting bonds and help keep families together.
William and Kate have said they want their children to spend time with their cousins and have similarly treasured relationships. When cousins play together, it helps develop family values. Younger children also want to imitate older ones, seeing them as role models for behaviour as they get older.
If there's one thing Kate Middleton needn't be short of, it's help to care for her children. She's made it quite clear, though, that she prefers to look after them herself. She refused a maternity nurse for Prince George and took her time to hire a nanny.
Even now, with three children and an ever-crowded schedule, she spends as much time as she can with them. It's important to her that she cover playdates and does the school run when at all possible.
Prince Williams told Radio 1 listeners that he and Kate use iPads to keep the children entertained on long flights. They also watch quite a lot of kids' television programmes.
Prince George is a big fan of Fireman Sam. But, says, his dad: "You have to pretend you're really interested in it because he gets very upset if you're not showing due diligence to the characters."
6
There's nothing wrong with mess
During a visit to St Luke's Community Centre in London, Kate helped prepare food for the organisation's Commonwealth Big Lunch. She talked about how much her children loved making pizza – and why.
"I've done that with George and Charlotte – making pizza dough. They love it because they can get their hands really messy!"
The British stiff-upper-lip is legendary – but the Duke and Duchess want their children to be open about their emotions.
"Catherine and I are clear that we want them to grow up feeling able to talk about their emotions and feelings," says Prince William. "We hope to encourage them to speak about their feelings and give them the tools and sensitivity to be supportive peers to their friends as they get older."
Also read: