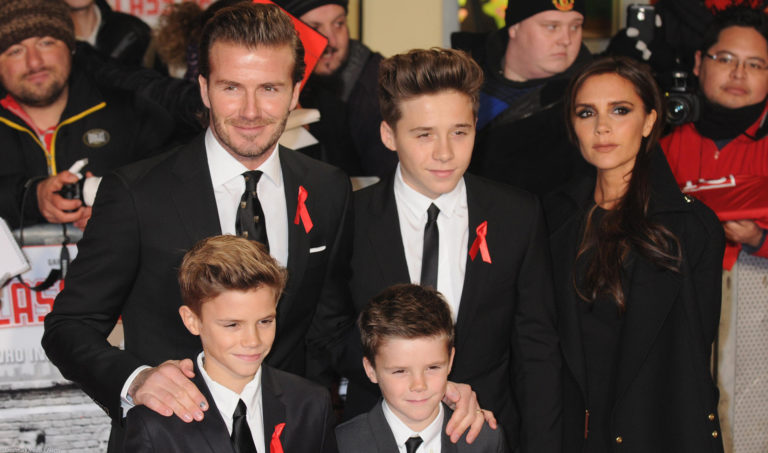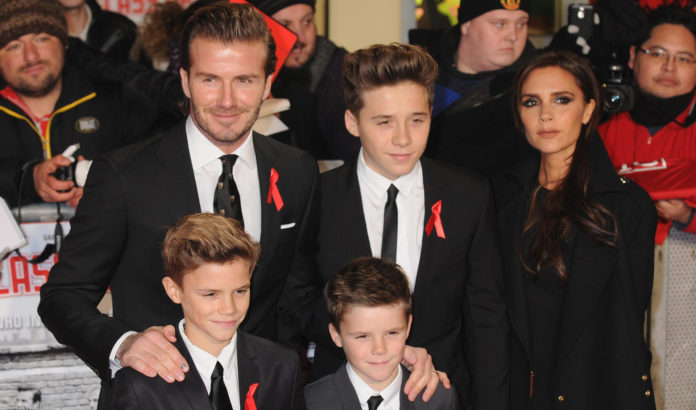 When your dad is one of the most famous international footballers of recent times, and your mum is renowned as a Spice Girl and fashion designer, there's no way life can be 'normal'.
But David and Victoria Beckham are determined their kids – Brooklyn, Romeo, Cruz and Harper – should keep their feet on the ground as much as possible. Here are their celebrity parenting tips.
Children look to us for guidance, so it's important we show them the right attitudes to life. Both the Beckhams have a strong work ethic and encourage their kids to have one too. Some years ago their eldest son, Brooklyn, was reported as having a Saturday job in a West London coffee shop.
"We try to lead by example, showing them it's important to work hard," explains David.
"Our main priority is the children, it always will be, but being hardworking is the best thing you can show them."
The couple has also said that while all they want is for their kids to be happy, they will have to work and earn their own living.
"David and I explain to the children what privileged lives they lead," Victoria said in an interview. We tell them that in many places in the world children are hungry, homeless and sick."
2
Good manners are important
The Beckhams teach their children that good manners are more important than money, and can help just as much in life.
Victoria is on record as saying she and David are quite strict parents in this respect – even daughter Harper knew she should say 'please' and 'thank you' while just a toddler. Asking whether their kids are well-mannered at school is also her first question at parent evenings.
3
Make sure they know you're proud
When Brooklyn graced the cover of Teen Vogue a few years back, his parents were understandably proud – and made sure he knew it. Most of us will never have that experience, but we should still celebrate our kids' successes – no matter what they are.
From doing well in a school test to making the local soccer team, kids need to know their achievements are important to us. Give praise where it's due – for the little things, as well as the big.
David Beckham has said he wants his kids to spend at little time as possible in front of the television.
"We put a time limit on it. You have to," he says. "No more than an hour. I know that sounds harsh, but I want my boys to be outside playing. It's important to me they're involved in sports – for discipline and health reasons."
5
Make family days a priority
Quality time is important – and difficult to fit in for many of us. David and Victoria make sure they have regular family days and weekends. It doesn't matter what other plans anyone has; there are no excuses for missing it.
It can be a challenge to find something the whole family wants to do, though. Victoria says she and David like to visit art museums, but their kids aren't always so keen.
"I took all of them to the Tracey Emin exhibition not too long ago which they loved – for about ten minutes. Then they wanted to go jump on their skateboards," she is reported as saying.
Also read: