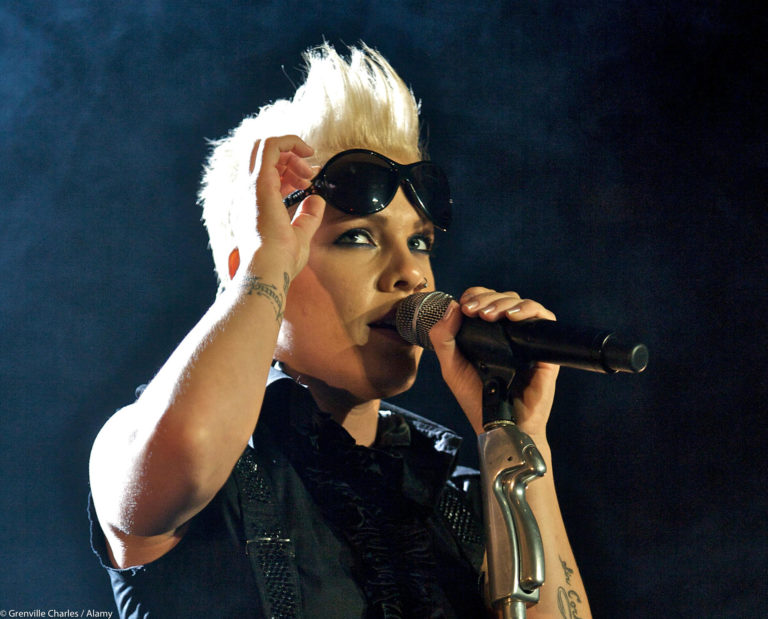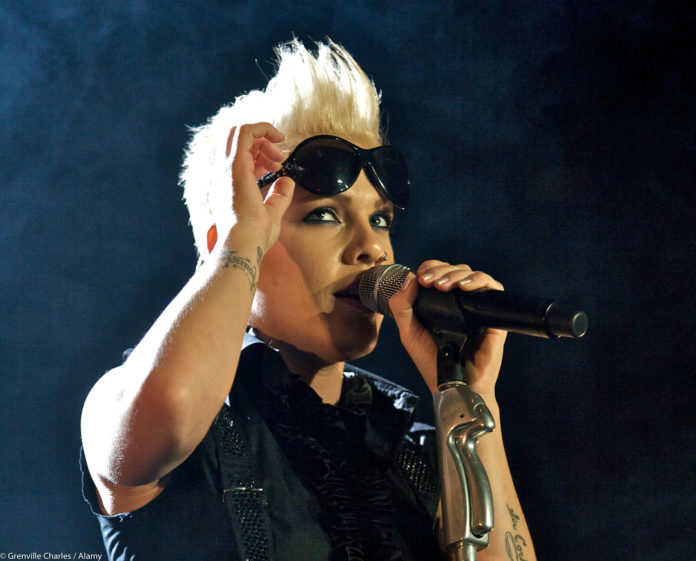 Born in Pennsylvania as Alecia Beth Moore, Pink burst onto the music scene almost 20 years ago. Her distinctive voice and sassy style made her an instant hit. In spite of some rocky times, she and professional motocross racer Carey Hart have been married for 12 years. They have two children together – daughter Willow Sage and son Jameson Moon.
Pink relates how upset she felt when daughter Willow told her: "I'm the ugliest girl I know."
Her solution was to put together a presentation featuring legendary rock stars such as David Bowie, Prince and Annie Lennox – people who ignored jibes about their appearance and followed their path.
Pink told Willow that people made fun of her too – how she looked, how she acted. She pointed out that she didn't change for any of them and was still happy and successful.
She told her: "So, baby girl, we don't change. We take the gravel in the shell, and we make a pearl. And we help other people to change so that they can see more kinds of beauty."
2
Show the importance of 'giving back'
She's an ambassador or UNICEF herself, so Pink is keen for her kids to understand why they should help others who aren't as lucky as they are.
Willow already understands not everyone has a place to live, a bed to sleep in or food to eat. When she gets a new toy, she gives away eight old ones – and enjoys choosing which items she's ready to say goodbye too.
She also nagged her mum to let her run a lemonade & cookie stand to support a no-kill animal shelter.
While it's important to let kids be kids, Pink also believes they should understand how the world works.
As well as learning about fairness and being kind, Willow and Jameson will know that sometimes you have to fight for your rights. They'll realise girls aren't always treated the same as boys – or paid the same in the workplace, either.
4
New mums shouldn't put pressure on themselves
Shortly after giving birth to Jameson, Pink posted a selfie on Instagram. The caption read: "Week six post-baby and I haven't lost ANY WEIGHT YET!!! Yay me!!!!! I'm normal!"
A few weeks later, she posted another of her first day back at the gym. She encouraged women to love their bodies, pointing out that at 5'3" and weighing 160lbs, she was technically 'obese'.
"I know I'm not at my goal or anywhere near it, but dammit, I don't feel obese," she wrote. "The only thing I'm feeling is myself. Stay off that scale, ladies!"
5
And remember to keep it real
There's a lot of pressure to be the perfect mum – especially in public. Pink goes her way and believes other parents should too.
She's not ashamed to share that sometimes she's exhausted and lets the iPad do the babysitting. That she doesn't have the energy to stop Willow riding her bike inside or needs a coffee boost to kick-start her day.
She gleefully posted a photo of herself expressing milk for Jameson while holding a bottle of wine. The caption said: "When you're almost done pumping, and you know what's next." Pink believes in real-life parenting, not a fairytale ideal.
Also read: