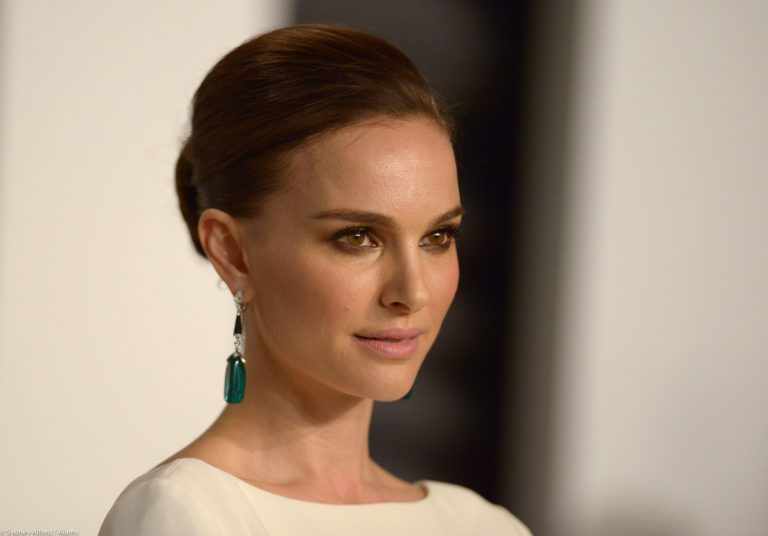 She's won a Best Actress Oscar, two Golden Globe awards and a BAFTA. She also took a break from acting after appearing in the Star Wars prequel trilogy to study for a Bachelor's degree in psychology at Harvard. But Natalie Portman's focus remains firmly on her family – she has two children with husband Benjamin Millepied. She met the French ballet dancer while filming the psychological horror film, Black Swan, and the couple married in 2012.
1
Routines are a good thing
Portman is a big believer in rituals and routine. When she's not working, she spends all her time with her family. Getting things done and making the most of the time they have together is important to her.
She told New York Times magazine: "My rituals have to do with school, meal preparation, playdates, bedtime. Weekends are the best for ritual because I own them completely. I do the whole week's laundry, which I love because it's a task with a clear beginning and end."
2
Motherhood is different for everyone
No two women have the same experience of motherhood. And what works for one child, mother or family doesn't work for everyone. Portman says she's become a lot less judgmental than before she had her children.
"The biggest thing I've learned is that parenting is a totally different experience for everyone single person," she says. "Some people breastfeed until their babies are five and some don't breastfeed at all. There are no rules about what it means to be a feminist or a good mother. For some, it's right to go back to work, for others it's right to stop working completely."
It's something every parent is told. It annoys us all, says Portman, but it's true.
"I hate saying it 'cause we hated it so much when people said it to us – pay attention and hold them close because before you know it, they're moving out of the house. They always said it, and now we say it, and it's awful and we're old. But it's also true."
Every parent should remember to take time out to look after themselves – and your kids will benefit from it too. Most of us are so focused on getting everything 'right' that parenting can feel like a constant balancing act.
"Give yourself a break – literally and figuratively," says Portman. "If you have one bad day, don't let it define you. There's always tomorrow. I also think it's important to carve time out for yourself. It's easy to forget that."
5
Motherhood helps you cope better with life
Parenthood shows you how to handle stress, Portman believes. When you're trying to deal with a dirty nappy (diaper), calm a crying baby and juggling different appointments, it's easy to feel overwhelmed. But you manage, and you learn to cope better.
"Being a mother made me much calmer under stress. There's that weird parent thing you develop that when things get really bad, your voice gets calm and your blood pressure slows and you can make everything ok again."
Trust your instincts. Do what you feel is right. Nobody gets handed a manual when they bring a child into the world – we all have to find our own way.
"If your reasons are your own, your path – even if it's a strange and clumsy path – will be wholly yours. You will control the rewards of what you do by making your internal life fulfilling."
Also read: