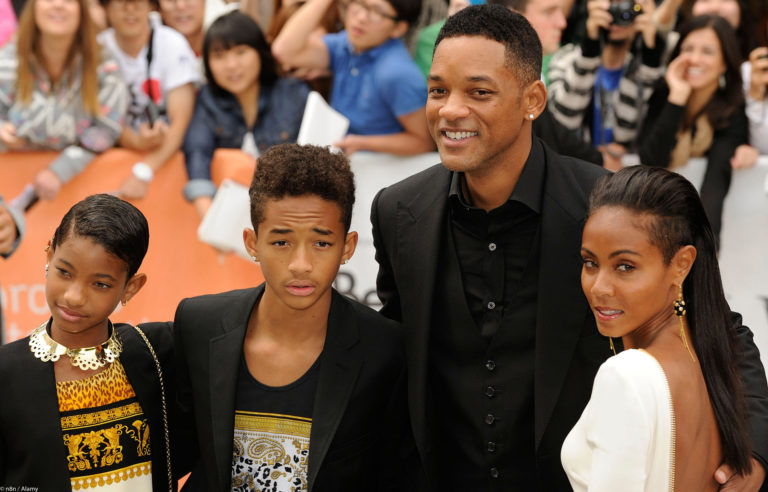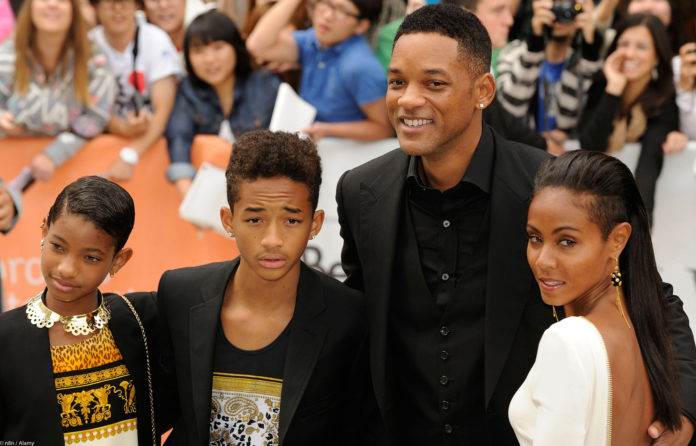 The list of accolades seems never-ending. Will Smith is known as an actor, producer, comedian rapper and songwriter. He's been nominated for Golden Globe and Academy awards, and has won four Grammys. Jada Pinkett Smith is a successful actress, dancer, singer-songwriter and businesswoman. She and Will have been married for more than 20 years and have two children together, plus Will's son from his first marriage. They are that seemingly rare thing in Hollywood – a genuinely happy celebrity couple. No surprise, then, that they've picked up a few useful parenting tips over the years.
1
Let kids be open without fear
When their children were young, Will and Jada created the 'Circle of Safety'. It meant Willow and Jaden could tell their parents anything – even bad things they'd done – safe in the knowledge they wouldn't get into trouble. (If any misdemeanours were discovered afterwards, though, it was a different story.)
However, Will also believes that as kids get older there are some things parents don't need to know. "As a father, you do not want a circle of safety with a 15-year-old daughter," he is on record as saying.
2
Encourage children to express themselves freely
Some of son Jaden's style choices have caused raised eyebrows, but his parents are happy for him to express himself through what he wears. They're proud of him for sticking by his own 'artistic decisions' without caring what other people think.
"We don't do punishment," said Will, in an interview. "Our concept is, as young as possible, given them as much control over their lives as possible. The concept of punishment in our experience has a little too much of a negative quality.
"[It's a case of] you can do anything you want as long as you can explain to me why that was the right thing to do for your life."
One of Jada's key parenting tips is for fathers of daughters – and that's not to try and pry information out of them. If your girl calls and needs a lift, she says, pick her up and make sure she's safe without asking questions. Leave it to her mother to find out what happened.
"Wait until she comes to you and wants to talk. Moms know girls," she says.
5
Daughters should have control of their bodies
Back in 2012, the Smiths were criticised when they allowed daughter Willow – then aged 12 – to shave off most of her hair. Jada said she had always promised she'd teach her little girl that her body, spirit and mind were her own.
Will also asked why he should teach his daughter that he had control over her by forbidding her to do what she wanted.
6
Treat children as our equals
The Smiths show respect to their kids in the same way they would an adult. They don't tell the children to clean their bedrooms – they ask them to. Jada has said she believes successful parenting means being in partnership with your children, not dictating to them.
7
Let them follow their dreams
Both Willow and Jaden have followed careers in music and fashion. The Smiths wouldn't tell their kids to stay out of the spotlight, in the same way as they'd never push them towards it. It's down to them to make the decision.
"I will never ask my children to be less," Jada said in one interview. "I'm going to educate my children and empower them in a way that they can have whatever. I don't care if Willow wants to own a gas station. But she better be a giant doing it."
As well as not punishing them, Jada and Will believe their kids have to learn lessons on their own.
"I want to give them the opportunity to make mistakes and learn how to put boundaries on themselves," Jada told Health. "So by the time they're out of the house, they fly."
Also read: