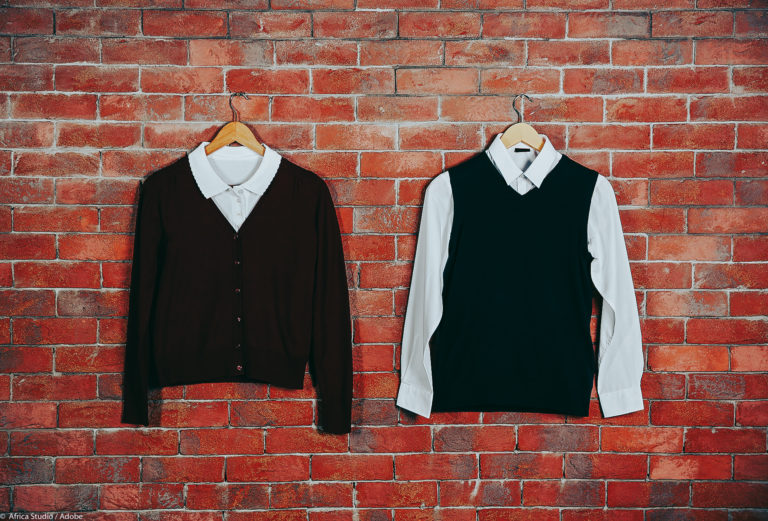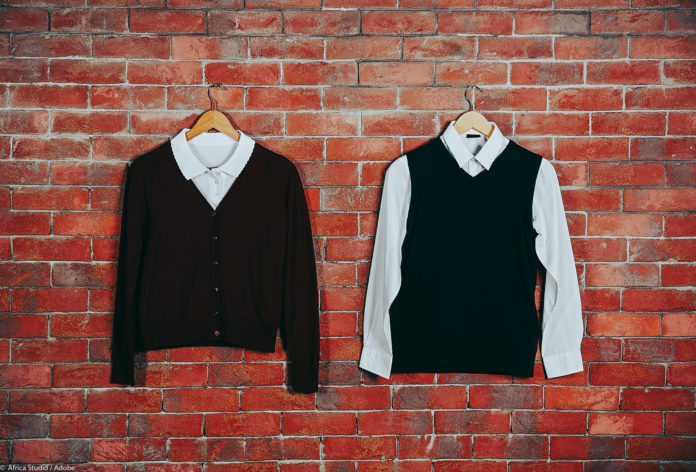 1
Help them to feel positive about school
If your child is worried or anxious about starting reception, chances are it's about the unknown, so have lots of chats about their new school, ask them what they are excited about and anything they're not so sure of. Talking about your own school days (skip tales of the terrible lunches and that awful bully though…), or reading stories that are set in schools can fuel these conversations – try I am Absolutely Too Small for School by Lauren Child. You might find that your little one is concerned about something you can easily reassure them on – where the loos are or how they'll find you at home time, for example.
2
Build familiarity with the place and people
Wander past school when you can and point out their classroom, the playground and the like. If your daughter or son doesn't know many of their new classmates, ask around among local friends to see if anyone has a child starting in the same class and suggest meeting up.
This all helps to make the unfamiliar less daunting. Reflect too on any visits they've made for settling in sessions or an open day, particularly highlighting the best parts e.g. 'ooh you really liked the outdoor play area didn't you? What was your favourite thing out there?'
3
Don't worry too much about academic skills for now
It's common to be concerned that your son or daughter won't be up to scratch academically, particularly if you've heard of other pupils starting who are already able to read and write. Teachers are absolutely used to children at all stages and remember this is what they're going to school to learn. If you do fancy helping your child progress via some fun, short sessions over the summer and they're ready for it, that's all good but if they're not, it won't matter on day one. We guarantee they won't be alone if they've still got to work out a C from a G.
4
Focus on 'independence skills' instead
Ask a reception teacher what they'd like their new charges to be able to do on day one and they'll usually reply that their priority is self-care skills not academic matters. Top tasks they'd appreciate little ones managing include using the loo independently (and washing hands afterwards!), putting their coat on, changing for PE, recognising their name (for their peg/ drawer/ tray) and eating with cutlery. If your child struggles with any of this, and especially if they have got special/ additional needs, have a chat with the staff at the start of term, so they can provide extra support where possible.
5
Time your uniform and shoe shopping right
Clearly the school's uniform list should be your starting point but also pick the brains of any parents you know with older kids already at the school. Is there anything on the list that actually never gets used, so it can be a 'wait and see' item?
Don't feel compelled to buy everything from the official uniform supplier either – often, generic items such as plain polo shirts or PE shorts can be picked up from major high street chains or supermarkets at lower prices.
Timing-wise, it makes sense to shop a few weeks before term starts, so that you're all sorted well in advance but have scope to look elsewhere if anything is out of stock. Buy everything too early and your child might surprise you with a last minute growth spurt!
Children's shoe shops can be especially busy in the last week or two of August, so either go before then or pick a quiet time at the start or end of the day. Some retailers allow you to book an appointment for shoe fitting to save on queuing.
Your son or daughter starting school can be a milestone in your life as well as theirs. It can herald a new focus, especially if this is your youngest or only child. What changes do you want to make? Is it time to get fitter, find a different job, retrain, or start taking their younger sibling to more activities? Plan now and you'll feel positive come September.

Watch out for part two of our starting school guide, coming soon.