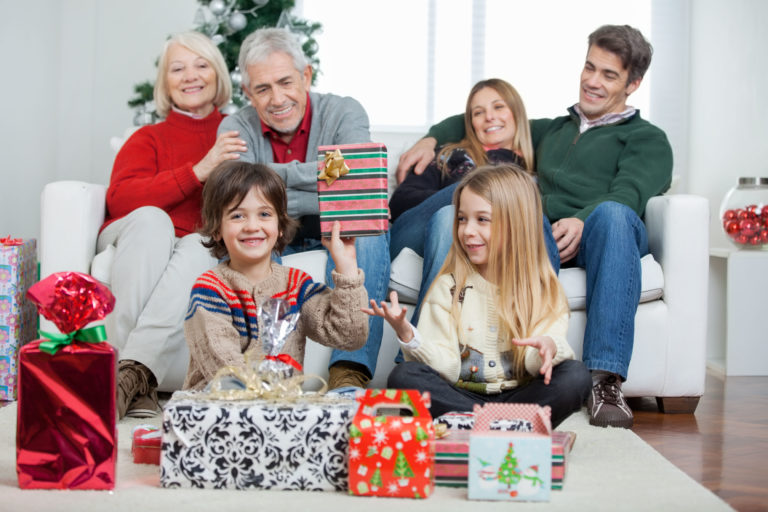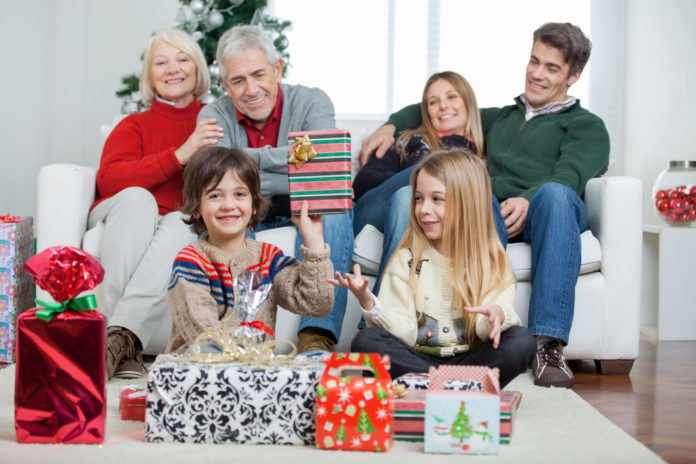 With Christmas just a little over a week away, you may still be looking for that special gift for your little one. When your wee ones are pretty small, you can get them pretty much any toy. They will be happy. But as they grow and mature, they become a little more choosy in their toy choices. With five-year-olds, they are just starting to come into their own. They are learning about independence and boundaries. They are also learning how to communicate their needs and wants better. Of course, this may mean that they'll be asking for everything they see on the television. We all know that's of course not possible. So, we've compiled a list of the seven best gifts for 5-year-olds! Check it out below!
Crazy Forts! Purple – 69 Piece Set
Kids love to turn anything and everything into a "fort." Whether that be with pillows, dining room chairs, or the kitchen table. It will become a fort at some point in time. With this awesome Crazy Forts! set, they can build their very own fort! They will have fun putting it together. Plus, they will feel a sense of accomplishment at the end of building it. That is because it is something they did with their own hands. After building is done, all they have to do is add a bedsheet. That's it – now they have a cool fort that they built themselves!
LeapFrog Mr. Pencil's Scribble & Write
LeapFrog has a great track record when it comes to creating educational toys for children. Since most likely your five-year-old is going to be entering year one, this would be a great gift. They will be learning their alphabet and how to write their letters. LeapFrog's Mr. Pencil's Scribble & Write is the perfect gift for them. Your child will enjoy the cute animations and the fun activities that come with this LeapFrog product!
VTech Kidizoom® DX Smart Watch
This toy is a great way to get your kids moving! The VTech Kidizoom® Smart Watch DX has many different modes. It has a pedometer and action challenge activities that record your child's movements! Not to mention it also has a camera that can snap photos and take videos. It can help teach your child to tell time. There are a ton of apps that come pre-installed on it, and you can connect to their Learning Lodge to get more! It is a fun learning tool for kids!
Mini Explorer Light-up Terrarium Kit for Kids
You can start your little one about nature from the comfort of your own home! With Mini Explorer's Light-up Terrarium Kit for Kids, the wee ones can have some fun! Everything comes ready to go in the box. From the soil to the seeds and miniature figures, kids will have fun planting their seeds. They will be amazed at exactly how quick it grows before their very eyes! Plus, it gives them responsibility to water their plants every day. The best part about this terrarium though? It acts as a nightlight at night, when the lid is charged!
Curious Chef 17-Piece Measure & Prep Kit
Do you have a little culinary master on your hands? A tiny helper that is always by your side when you are in the kitchen? Then the Curious Chef 17-Piece Measure & Prep Kit is the perfect gift for them! They will adore it! They are actual cooking tools explicitly geared towards children. Now your little one can feel like a real chef when they are in the kitchen with you! Oh, and, they are totally dishwasher safe.
Kidoozie Foam Pogo Jumper
Remember pogo sticks? They were pretty fun if we could catch our balance on them! With the Kidoozie Foam Pogo Jumper, it makes that way easier! Kids will have hours of fun hopping and jumping around the backyard! You can even use it indoors; it won't leave scuff marks on the floor! The best part, though? Everytime they hop and land, it squeaks! So prepare for maximum squeakage! Oh, and did we mention it can hold up to 250 pounds? So grown-ups can get in on the fun too!
Singing Machine ISM398BT Karaoke System Home
Do you have the next pop star on your hands? Foster their love of singing with the Singing Machine ISM398BT Karaoke System! The system uses Bluetooth technology so that it can sync up to your tablet or phone. Your little one will love belting out their favorite songs. Just think of all the "shows" and private concerts that you will be invited to! You'll be the VIP for sure!
Also read: