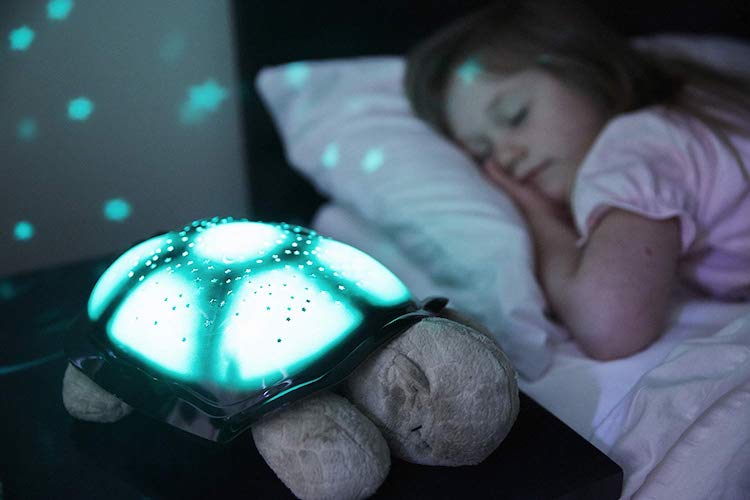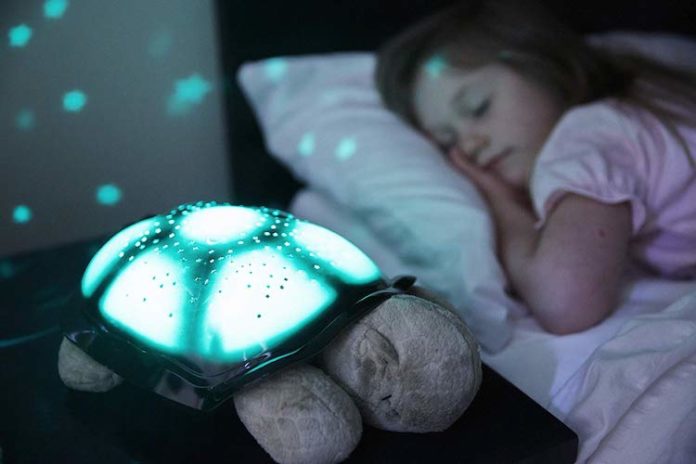 A nightlight is a nursery staple when you've got young kids, helping them settle more easily and fall into a peaceful sleep. The Cloud B Twilight Turtle does that and more, and will soon become part of your regular bedtime routine.
More than just a nightlight, it projects a magical starry night sky onto the bedroom ceiling and walls, with eight real constellations – such as the Big Dipper – featured in the pattern.
Together, using the accompanying illustrated Star Guide, you and your child can learn about the night sky – making Twilight Turtle educational as well as fun.
With a plush toy body, the shell has three different colour illumination options – blue, green and amber – and a 45-minute timer to ensure complete darkness during deep sleep, as recommended by paediatricians.
Calming and soothing
"It makes bedtime much more peaceful," said one parent. "The lights are very calming yet mesmerising for our baby. Couldn't imagine bedtime without it!"
Another said: "Our 20-month-old (at the time) started to be afraid of the dark. We worked it into the bedtime routine – tortoise goes on and we'd sit and watch the moon and stars together. It's still a firm favourite with our now-three-year-old!"
"This is so great for toddlers who need to focus on something before drifting off to sleep," adds a third. "The stars change colours and the light is nice and soft."
The Cloud B Twilight Turtle costs £34.99 on Amazon. Click here to order yours.
Also read: