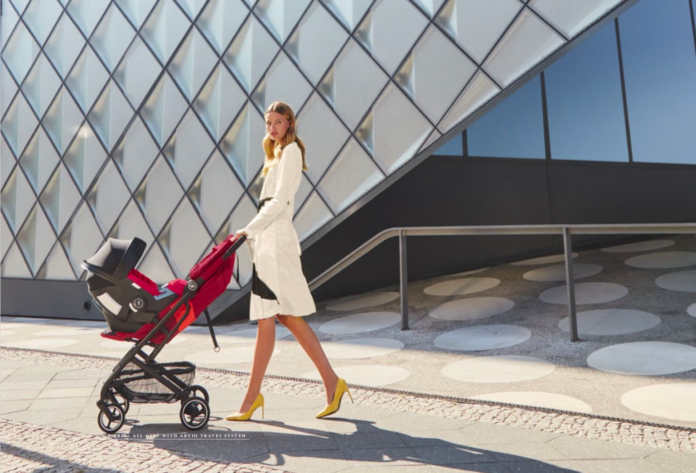 Choosing a baby stroller can be difficult. It's arguably the piece of equipment that gets the most use – and punishment – so we want something that's built to last, easy to operate, and is comfortable for our little ones. Meet the Goodbaby QBIT Plus.
Engineered for maximum comfort and convenience, this lightweight buggy weighs just 6.35kg and has a super-compact folding system that can be operated with one hand, turning it into a free-standing pack in seconds.
It's travel-system ready for Goodbaby infant car seats, with adapters available to fit some other brands, so it's a great choice if you're looking for a buggy that can be used from birth. The Goodbaby QBIT Plus will see your little one through childhood, with a maximum weight recommendation of 25kg.
Packed with smart features
There are well-padded head, shoulder and crotch pads, and the backrest can be adjusted into a fully reclined position – great for on-the-go naps. The XXL sun canopy offers shade and shelter, with a hood window to let you keep an eye on them as you go.
With an integral shopping basket below, large wheels with a swivel-lock function and designed for one-handed pushing if desired, the Goodbaby QBIT Plus is a luxury stroller packed with smart features – it's spacious and comfortable for kids, but compact, light and easy to use for parents. Optional accessories are also available, including a rain cover, footmuff, parasol, and cupholder.
Perfect for city life
"This stroller is surprisingly smooth and compact," said one reviewer. "I like the wheels have a rubber coating and all-wheel suspension. The basket is accessible from the front and back, and the seat is a great size and reclines back. The canopy is decent and I like the viewing panel. It has a super-easy one-hand fold and does stand – the wheels have a tab on each that need to be in the locked position or visible from the front."
"This is a perfect stroller for life in the city," wrote another. "The folding mechanism is brilliant. It's light enough for me to carry up and down the subway stairs, and the handling is great. My five-month-old daughter really enjoys it and I think she's very comfortable. Huge upgrade from what we had before, and less expensive than some other options we considered."
"It's a simple, one-hand fold, compact, manoeuvres well, has great shade protection, a really good recline for sleeping toddlers, an adjustable footrest for smaller toddlers, the under basket is ok for a compact stroller, and the handlebar comes up higher, which is probably better for taller people," said another.
The Goodbaby QBIT Plus Baby Stroller is available via Amazon for £497.61. Click here to order yours.