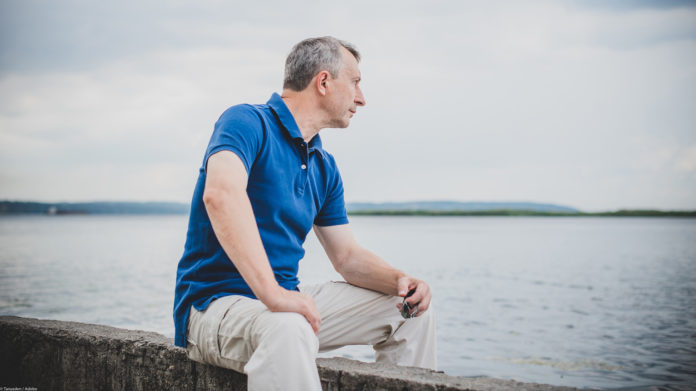 Marie and I started going out together when we were nearly 17, right in the middle of our exams. Both sets of parents gave us a hard time about being distracted at such a vital time.
We were mad about each other. It was the first real relationship for either of us, and we couldn't keep our hands off each other.
Despite all the dire warnings we were given, we were soon having sex as often as we could. And once we got over the first panic about Marie getting pregnant, we never thought about it again.
I was desperate for her to consider abortion but didn't dare mention it until she did
Until a year later, when we discovered that our fairly careless approach to contraception – the "safe" time – wasn't that safe. Marie was pregnant.
I was desperate for her to consider abortion but didn't dare mention it until she did. Except she didn't. The next thing I knew, she'd told her mum and dad. And they told mine.
We were hauled in for a big family conference, where the only discussion was about how quickly we could marry. It was taken for granted that was the only possible outcome, as was Marie giving up on college to concentrate on being a mother.
I was about to start university as I was aiming to be a pharmacist. That nearly didn't happen as everyone said I should forget about it and get a job.
Strangely enough, it was our local priest who helped with the marriage and job questions. He came round after morning mass one day, when the rest of my family was out. He wanted to know if we were being forced into marriage.
At first it was such a relief to be still going to uni and not rushed into marriage
I said we both were, and he surprised me; he said all the Catholic Church wanted was for me to look after my baby and support my girlfriend.
I told him about the university issue and he talked to both sets of parents. He told them that in the long run we'd be better off if I managed to get through uni.
It was agreed Marie would stay with her parents and I'd be with mine. Our families would help us both when the baby was born.
At first, it was a relief to be going to uni and not rushed into marriage and setting up home. I didn't realise how different it would be for me, compared to others on my course.
My parents turned a blind eye to Freshers' Week, thinking it would do me good to cut loose a bit. Marie didn't, though. She was more than four months pregnant now, fed up and bored with all the baby talk.
I felt increasingly trapped by prospective fatherhood
She didn't like putting on weight. She felt abandoned by her friends, most of whom had scarpered rather than spend time with her. We were the horror couple. We'd been doing exactly the same as everyone else but we were the unlucky sods who got caught.
None of our friends showed any interest in us having a baby, other than as a source of dread. I felt increasingly trapped by prospective fatherhood. When I got drunk and told my older cousin how I felt, he promised I'd feel better once the baby arrived.
Ten years my senior, he was married and had a good job by the time his kids arrived. He told me I couldn't imagine how much I'd love the baby until it arrived.
Marie ended up going into labour early. I was in the middle of an exam, so her mum went to hospital with her for what turned out to be a short labour. My mum was waiting outside my exam to tell me I had a daughter; we rushed straight to the hospital.
My mum was in tears of joy holding my baby daughter but I felt very little
Marie looked amazing and I remember thinking she was back to herself. She was no longer fed, fat or bored, and she was besotted with Janey from the word go. It wasn't just the whole 'being a mother' thing. She had incredible energy and ambition. By the time Janey was four months old, Marie was studying with the Open University and had big plans.
I wasn't as thrilled. My mum was in tears of joy as she held Janey, before passing her to me. I felt very little, but I put a good face on it. I said I'd never held a baby before and she was making me nervous.
I agreed with everyone who said how beautiful Janey was. Both families were immediately mad about her. The dodgy start was forgotten and a huge christening followed.
I spent most of my life at Marie's parents' house, apart from when I could excuse myself to study at the library. Usually, the 'library' was the pub. After a couple of months of this my parents asked what my plans were.
I didn't have any, apart from getting my degree, holidaying with my new student pals and earning cash for nights out. I couldn't tell them that though. All the chat was about supporting Marie and Janey, and us getting settled.
I've never got over being forced into fatherhood
We moved into a flat together when Janey was three and got married when she was six.
Marie was a teacher by then. I was adamant I didn't want more children, so she focused everything on Janey.
We're nearly 50 now and Janey is married herself and about to have her own baby. But I've never got over being forced into fatherhood and I feel that's affected my relationship with her really badly.
She was an easy baby, an easy child. She and Marie were always really close, and even as a teenager she never gave us hassle. But she was always there, as children are.
She's had a really easy life, but I can't help thinking how different mine would have been if we hadn't had her.
The absolute truth is that I wish she'd never been born
I could have travelled, worked abroad, had some real freedom. I do love her but if I'd had my choice she would have been aborted. I don't know if Marie and I would have stayed together.
I sometimes wonder if Marie got pregnant on purpose. If she told her mum so there was no chance of an abortion. We have a nice life with holidays and hobbies, but I feel like it's half over.
I was forced into fatherhood. And although I stood up at Janey's wedding and said all the right things, the absolute truth is I wish she'd never been born.