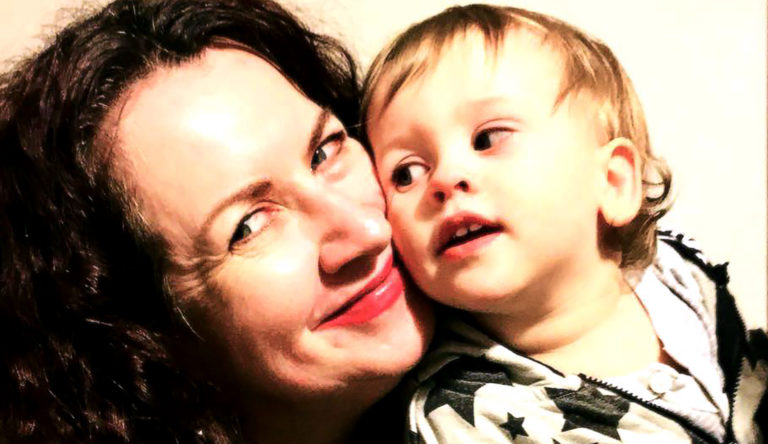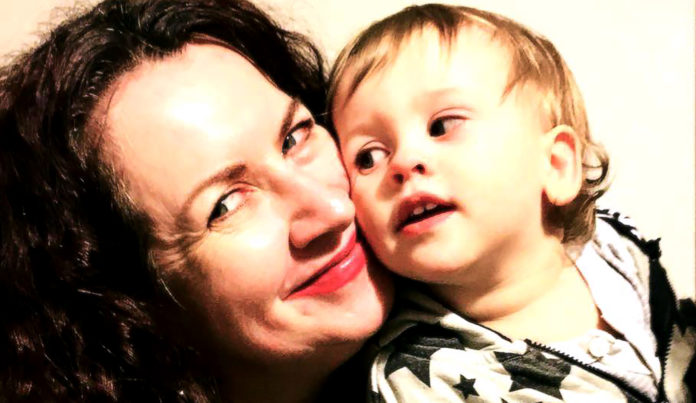 I have a grandson. He is 16 months old. He is amazing.
I've never been more proud of my daughter and her partner; they've produced such a wonderful little human. My heart bursts with joy when I talk to him on FaceTime and I am at my happiest when I hear a new word he's learned or he gives me a big, toothy grin.
Before he was born, my daughter asked me what I'd like to be called. The other grandmother had already decided but, until that moment, I hadn't really thought about it.
I mean, why would I? It seemed as crazy as thinking about which rest home I'd like to go into or what I want to wear when they lay me out. That's not the sort of thing a young woman has on her mind!
Grannies sport short fluffy hair-do's, pale-rimmed spectacles and sensible shoes
That's when I pulled myself up, laughing (slightly bitterly) as I realised I'm not as young as I so often like to believe I am. I look young though, I consoled myself – for my age anyway. So I've been told.
I peered at my face up close in the magnifying mirror (then quickly wondered why I'd done that!). Despite the recent emergence of a couple of crow's feet, a frown line (yes, just the one) and a wayward chin hair or two, I didn't resemble a granny in the slightest.
Grannies sport short fluffy hair-dos, pale-rimmed spectacles and sensible shoes. They use Astral face cream, lavender-scented talcum powder and smell of coal tar soap. They eat fig rolls! I was remembering my own grandmothers who, of course – had they still been alive (and aged 112) – would have been great-great-grandmothers to the latest addition to the clan.
I took it one stage further and headed for the full-length mirror. With my long, messy hair, kooky dress sense and skinny legs, I could pass – from a distance and in the twilight perhaps – for a reasonably young(ish) woman.
Not a millennial, but no-one was going to point at me in the street and say "Look, there goes Old Granny Grimble, shuffling to the shops with her wheely-bag!" I don't own a wheely-bag – I don't even know what they're really called – and I'm more of a teeterer than a shuffler. (In fact, I twisted my ankle only last weekend as I strutted down Chiswick High Road in my platform sandals; something only someone over 55 would be proud to admit.)
A nanny is a woman paid to look after the kids of a rich couple. Or a female goat
"Granny," I said to my reflection. Hmmm. I then sampled the word 'Grandma' by saying it out loud. No, that wasn't right at all; smacks of nursery rhymes and Victorians. I called both my grandmothers 'Nanny' followed by their surname. But 'nanny' doesn't work either – to me, these days, a nanny is a woman paid to look after the kids of a rich couple. Or a female goat.
Compared to other grannies, I like to think I'm quite glam, so wouldn't 'Glam-ma" be a good title? I smiled to myself, thinking I'd invented a new word, completely unaware there were mugs, cushions and T-shirts with it already emblazoned across them.
I felt smug. Not only had I invented a new word – or so I thought – but I could also see myself monetizing it. Like so many of my 'genius' ideas, though, this one had been thought of before.
"I want to be called 'Glam-ma'!" I announced to my daughter when she was six months pregnant.
She laughed. "OK," she said, before adding politely: "It suits you!"
After announcing to the world (or rather, on Facebook) that this was DEFINITELY to be what the baby would call me, a friend kindly sent me a Glam-ma mug. I was thrilled by the gesture, but gutted to see someone had started making money out of 'my' idea before I had.
My partner, 18 years my junior, found a vinyl record called "Grandma" in a charity shop and gave it to me as a present. Oh, how he laughed – until I called him a 'granny-grabber'!
How would my younger partner feel about being in a relationship with a woman who's called Granny?
That's another thing about the new moniker; how would my younger partner feel about being in a relationship with a woman who's called Granny/Glam-ma half the time? (As it happens, he couldn't care less – or so he says – but it's still a niggling worry.)
I couldn't decide – none of the new titles sounded right – so I told my daughter we'd play it by ear.
When my grandson was born, I was more interested in what his name would be rather than mine. As time went by, despite me clearly being a glamorous granny, the "Glam-ma" appellation seemed trite and superficial. We tried it for a bit but it didn't stick.
It soon became clear that it's not the grandmother that chooses the title, but the parent of the baby. I thought back to the way my four children had called my mother Granny Marie, a label I – not the children – had chosen. My daughter soon started calling me Granny Jacqui.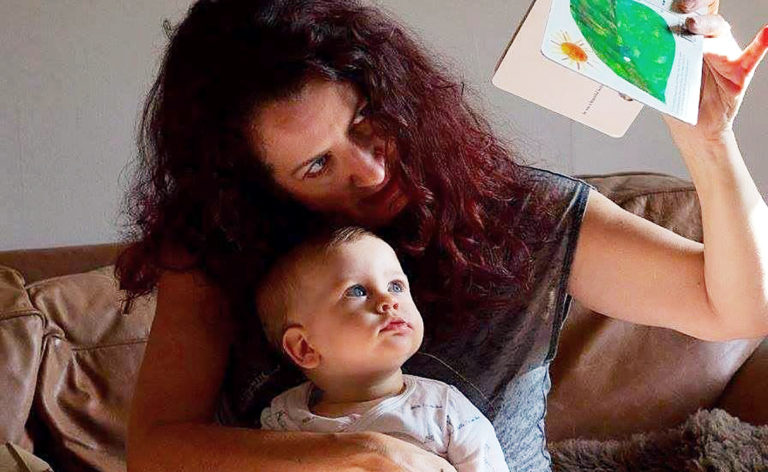 Then, while FaceTiming an eight-month-old Faelan in Scotland, where he now lives with his mum, dad and The Other Granny (more about her another time!), he suddenly shouted "Acki!" It didn't take us long to realise he'd chosen a name for me.
I was Granny Acki for a while, then after a few months 'Acki' was dropped and I became 'Granny'.
Despite my insistence on being called something as un-granny-ish as possible, it turned out this wasn't to be. I can stamp and shout and throw immature diva strops as much as I like, but that won't change a thing.
OK, 'Granny' might not be quite as captivating as 'Glam-ma' but, as I said, the ultimate choice wasn't mine. 'Glam-ma' would have appealed to my vanity, but how embarrassing would it be for a child to have to call out 'Glam-ma' across the park or playground?
So, for now, I'm plain old Granny. And secretly, I think (as I slip into my comfortable shoes and wonder if my hair would look better shorter), I quite like it.