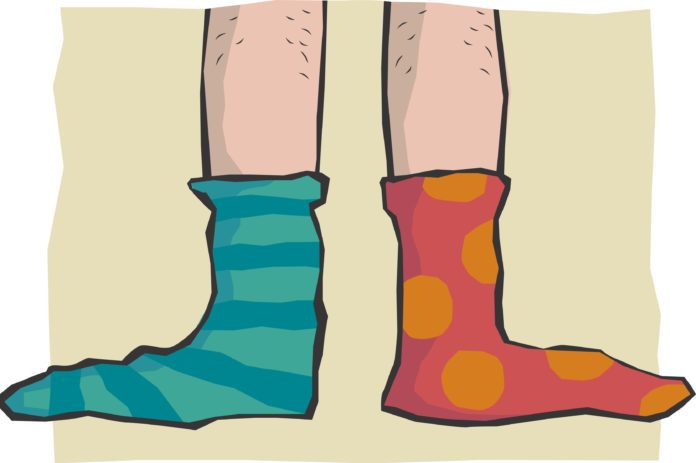 This group of exhausted and hilarious mom/dad tweets runs the gamut from matching socks to missed workouts to DMX lyrics.
So, let's dive in!
GUYS I just did a load of my kids' laundry and EVERY SOCK HAD A MATCH#boom #momlife #winning

— Allison Ashley THE ROOMMATE PACT 8.1 (@AllisonAuthor) April 2, 2019
This is a major win! Get this woman a medal!
I need this on a shirt 😂 #momlife pic.twitter.com/R8LWnBFAww

— Salena Villa (@villamommyX2) April 3, 2019
DMX *gets* parenting.
Seriously. My eye is twitching right now. #parenting #boymom #momlife #WHY pic.twitter.com/TTeKuK7Ykb

— Cindy Hval (@CindyHval) April 3, 2019
Which of these is most likely to give you a migraine?
#momlife I could have done great things, if only I could remember what they were pic.twitter.com/Jvsmz286sl

— Jenn or Jennifer NOT Jenny (@mom_nurse_wife) April 1, 2019
If this is not the story of every mom's life, I don't know what is.
Too close to the truth. #mommeecoffee #momlife #pregnancy pic.twitter.com/qdktks3LW1

— Mommee Coffee (@MommeeCoffee) April 3, 2019
Quick memo: If you like being pregnant, we can't be friends.
530am attempted workout session… 530am completed cuddle session 😂 #MomLife #mykidsneversleep pic.twitter.com/bgRABjb1Nq

— Nicole Duke (she/her) (@nicjenduke) April 3, 2019
I'd much prefer the cuddles to the work out…
Me but it's Sick™️ and the baby has to eat! 😅 #lupus #momlife pic.twitter.com/I78B9NnA44

— Ava Meena (@MyMeenaLife) April 3, 2019
There's no rest for the weary… but, some dry cereal never killed a kid either.
Who can relate? #MomLife, #HeLiterallySmashesHisFaceIntoMine pic.twitter.com/GMee8c3Vss

— L Donald (@SwearingMommy) April 2, 2019
What is this "personal space" you speak of?
You have to admit that parenting is a lot easier when you have people to laugh with about all of the insanity that comes with kiddos in the house.
Have you seen any funny tweets lately or do you know of a particularly funny parent's account. Tell us about it in the comments!
Also read: