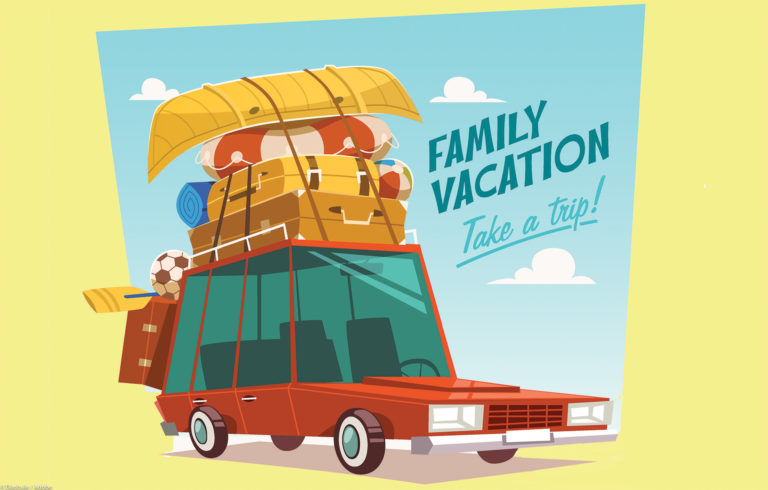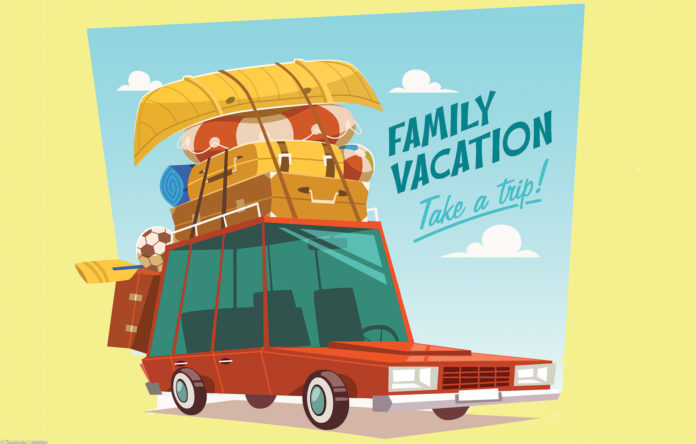 As a family of five, we've taken dozens of camping trips over the years. And while each one has offered new and memorable experiences, our kids will be the first to tell you that not all of them turned out the way we'd hoped. The answer – a thorough camping trip checklist.
On one trip, for instance, our seven-year-old daughter had a nasty fall that resulted in significant bleeding from her knee. After looking in the first-aid kit, we realised we didn't have any more cleaning solution, Band Aids, or gauze. Not having a camping trip checklist for first-aid supplies led to a four hour round trip to the closest hospital.
Thankfully, now we're veterans of the camping scene, we've come to realise there is one thing that ensures an enjoyable time, every time. That one thing is preparation.
Had we run through our family camping trip checklist prior to heading out, I'm confident that all our adventures would've been successes. So, to help ensure you don't make the same mistakes we did, let's dive into how you can create a camping checklist.
Creating a Camping Checklist – Break it Into Categories
If you're creating your first camping trip checklist, it's easiest to break everything into categories. In our family of five, we assign each kid a category of items they're responsible for preparing. This allows us to teach responsibility while also helping us, the often forgetful parents, to ensure we're prepared.
Here are the categories we use:
● Essentials for Worst-Case Scenarios
● First-Aid Kit & Medical Supplies
● Campsite Specific Items & Gear
● Clothing
● Food, Water & Kitchen Supplies
● Hygiene Supplies
● Entertainment
1
Essentials for Worst-Case Scenarios
Based on where we're staying, we always ask ourselves what the worst-case scenarios could be. Some of the questions include:
● What happens if we get separated or someone gets lost?
● What happens if we need to get to the hospital or contact medical staff immediately?
● What happens if we get terrible weather every day that we're there?
While it may seem pessimistic to go through this process, having a plan for these scenarios gives us peace of mind to enjoy every trip no matter what happens. Once we've established answers to these questions, we go through our family camping trip checklist for essentials, which includes:
● Map of the area
● Established spot to regroup if someone gets lost (we determine this when we get there)
● Route to the closest hospital
● Contact information for local medical personnel
● Weather forecast for each day
● Weatherproof clothing
2
First-Aid Kit & Medical Supplies
It's always a good idea to have a first-aid kit specifically for camping trips. But even if you already have one, you should use a camping trip checklist to ensure you're not missing anything. Here's what our camping first-aid kit list looks like:
● Personal medications
● Band Aids, gauze and bandages
● Tweezers
● Adhesive tape
● Sterile wipes
● Aspirin/ibuprofen/Tylenol
● Sunscreen
● Poison ivy cream
● Snake-bite kit
● Beesting kit
● Hydrogen peroxide
● Latex gloves
● Bags for disposal of medical supplies
3
Campsite Specific Items & Gear
If you've already planned where you're staying, you should have at least some idea of what your sleeping and leisure time situation will look like. Based on that info, be sure you bring:
● Bedding, pillows and blankets for each person (plus one extra set)
● Tents with extra stakes (if not using an RV)
● Shoe/boot mat for tent or RV
● Hammer
● Shade tent
● Electricity and water hookups (if applicable)
● Campfire starters
While it's easy to go overboard with clothing, we try to keep it as simple as possible. Here's our list:
● Set of clothing for each day (shirt, shorts/pants, socks, underwear)
● Extra socks and underwear
● 2-3 pairs of shoes/sandals
● Sleep clothing (1-2 sets)
● Hats
● Sweatshirt/jacket
● Rain gear
● Swimsuit and towels
● Laundry bags for dirty clothes
5
Food, Drink & Kitchen Supplies
While the food, drink and kitchen supplies camping checklist will likely be the longest, what it includes will depend on your family's eating preferences. During our trips, we like to plan out two meals for each day and then bring peanut butter & jelly with snacks to eat whenever someone is hungry.
Other than the meal-specific food, peanut butter & jelly and snacks, here's the rest of our food, drink and kitchen supply list:
● Coolers with plenty of ice
● 5-6 large jugs of water
● Matches/lighters
● Campfire grill or stove (depending on location)
● Fire starters
● Plates, bowls and cups
● Silverware
● Aluminum foil
● Paper towels
● Frying pans and pots
● Cooking oil
● Tongs and campfire prongs
● Can opener
● Cooking utensils
● Trash bags
When you're camping, you're obviously sacrificing a bit of hygiene for the week. You should still, however, be sure to bring these items:
● Towels and washcloths
● Soap and shampoo
● Toilet paper
● Deodorant
● Comb
● Female hygiene products
● Plastic bags for disposal
When you're camping without cell service, be prepared to hear "I'm bored" from the kids. To prevent this as much as possible, we're always sure to bring:
● Board games
● Wiffle ball set
● Kickball
● Playing cards
● Water toys (if applicable)
● Kites
● Frisbee
8
Finalising Your First Camping Trip Checklist
Once everything is prepared, we go through each category one by one to make sure everything is there. And while you may add or subtract a few things from this camping checklist for your own list, hopefully this serves as a solid head-start for ensuring you and your family are prepared for a good time. Good luck!