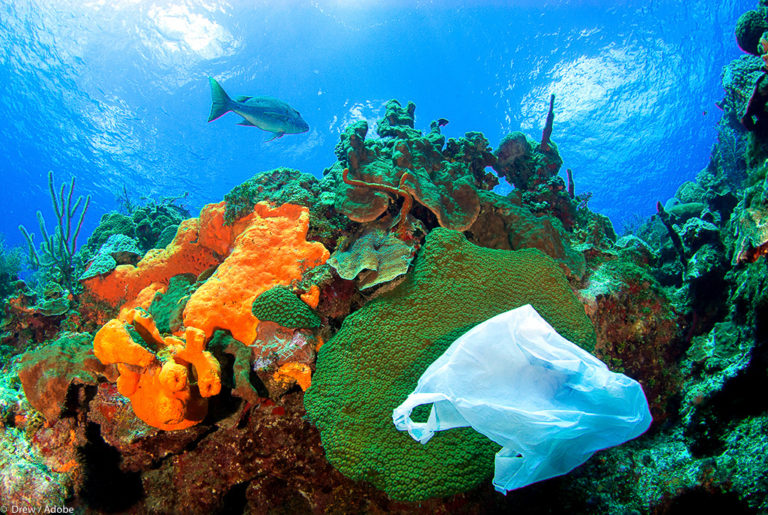 It's been claimed that there will be more plastic than fish in the oceans by 2050 if we don't change our ways.
Single use plastic items – straws, carrier bags, even coffee cups – are just some of the many products we use once before they are disposed of.
Some are recycled, others go to landfill, but many find their way into our rivers and oceans.
As parents we often think about what the future holds for our kids. What they will grow up to be? What the world will look like when they are our age?
While some things are out of our control, considering how much stuff we throw away is a simple step that can pave the way to a more sustainable planet.
A baby goes through about 4,500 nappies before it is potty trained. If you are using disposables that's a heck of a lot of rubbish.
Gone are the days of towelled nappies held together with a giant pin. Today's cloth nappies are easy to use, colourful and come in all shapes and sizes.
Whilst the initial cost may be more than a pack of disposables, you will soon get a return on your investment – particularly if you have more than one child.
If you don't know where to begin, there's a wide range of initiatives such as nappy libraries, loan schemes and funding incentives to get you started.
Kids love straws. Fact. But campaigners are now highlighting the damaging effects of these single-use plastics, which are used for a few minutes then trashed. In the USA alone, 500 million straws are used every day.
Straws are a particular hazard to marine life. Small and light, they've been found lodged in sea turtle's nostrils and consumed by birds and fish.
There's many alternatives to plastic straws, including ones made from biodegradable paper to bamboo and even stainless steel which can be used again and again.
3
Choose your toys carefully
Birthdays and Christmas can soon see your toy box bursting at the seams, often with colourful plastic products that get played with once or twice before being tossed aside and forgotten.
Sometimes, less is more. Consider using your budget to invest in one or two quality products that will span several years of fun.
There are many sustainable wooden toys on the market. Not only are these products robust, they are often open-ended – something that can be played with in many different ways to really encourage your child to explore their imagination.
Packed lunches are one of parenting's peak chores. But pack them with individually-wrapped products and you soon have a bin full of waste packaging.
Bento boxes – a food container with several compartments – are a clever way of throwing several different food options into the mix, while keeping them fresh and, most importantly, appetising to kids.
If you're also looking for an alternative to cling film and plastic wrap, then check out beeswax-coated food wraps. Available to buy or if you're crafty, create your own; they can be used again and again.
Keeping your kids hydrated is super-important but plastic drinks bottles are one of the worst culprits of single-use plastic waste.
Get into the habit of carrying around a reusable drink bottle or cup. You'll not only help to save the environment but also your pocket, especially with water-refill stations becoming more common across the world.
If you do really want to treat yourself to a shop-bought coffee, refuse the disposable cup and hand over your reusable. Many places are happy to fill your own products and even offer a discount for doing so.
Leading by example is something all parents want to do. Showing our kids the importance of looking after our planet will not only benefit their lives but those of our future generations.