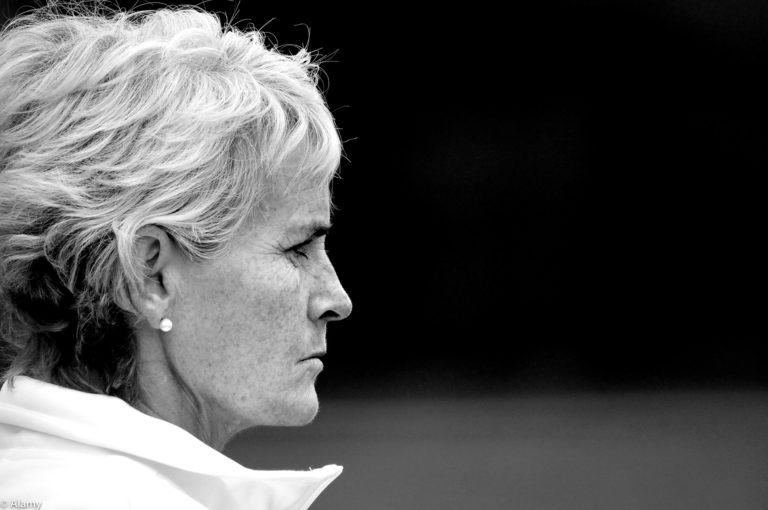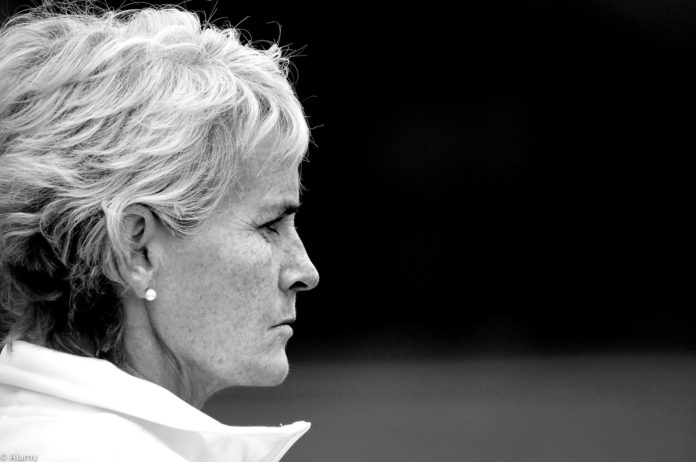 I'll always speak out on issues that matter to me and health and fitness must be taken seriously.
I started The Judy Murray Foundation recently and I hope it will still be making an impact long after my 'celebrity' status wanes.
It mirrors my Tennis on the Road programme in which I'm fully involved in getting more people playing tennis by training parents, teachers, club members and students to deliver sessions in local communities across Scotland.
If we can show more people how to run sessions then there will be a lot more opportunity and activity. My passion for tennis is real and I get my hands dirty – I don't put my name to something if I'm not involved in it.
It's not about making money or stars but making sport fun
It's the same in setting up the Foundation and my experience of ten years as the national coach in Scotland helped me recognise what's needed.
We'll start by identifying three projects in disadvantaged or rural areas and give them a three-year commitment to help develop a workforce to teach tennis in whatever space they have.
Not every town has tennis courts and not everyone has money to pay for coaching so this is a win-win. We'll partner with other trusts and foundations with similar aims and at the end of our time we will be leaving the game in the good hands of the community.
The Foundation isn't about producing elite players but keeping young people active, educating coaches and involving parents.
This is a charitable foundation. It's not about making money or stars but making sport fun, something the kids, coaches and parents can enjoy for the future.
I was very shocked to realise children and sometimes even teenagers can't run properly
I recognise that there's an enormous challenge involved, especially in aiming to change the nation's fitness and sporting ambitions.
I regularly see seven-year-olds who can't run when I go into schools with Tennis on the Road.
They can't run, hop, jump or catch a ball because they've simply never learned and I was very shocked to realise children and sometimes even teenagers can't run properly.
They're uncoordinated and overweight and this isn't a rare occurrence. When we start tennis with them it's not a case of them further developing physical skills they already have, but starting from scratch.
Some children have a particularly ungainly gait as they don't know how to use their limbs, rather than joyously tearing about the place. How sad is that?
As a fit Scot I hate reading about how fat and unfit the Scots are and the fact that nothing has changed in two decades just makes me despair.
There will be so much more ill health down the line for them and terrible pressure on the NHS, as well as such unhappiness for them. I know I have to keep myself fit to enjoy a happier healthier future and that applies to everyone else as well, irrespective of age.
If obesity was treated as a disease it would have been jumped on long ago
Look at Norway and its fantastic haul of medals at the Winter Olympics – they were a by-product of the country's brilliant philosophy of investing money for sport in local sports clubs.
93% of children in Norway attend these clubs.
What would it do to this country's health if we could reach that target? If obesity was treated as a disease it would have been jumped on long ago and we need to do something major about it now.
The money invested in sport is currently spent chasing medals or on sport administration and that needs to change.
I think after-school clubs are the obvious answer, making them part and parcel of school life so it's harder to opt out and helps deal with cost and deprivation.
Everyone's involved – the children will already be there, including those who currently can't afford to go to sports clubs.
Schools already have the facilities and equipment and volunteer parents could support the workforce so all we need now is a change in the way funding is invested to get this implemented across Scotland.
Targeting the youngest children while involving teenagers and parents would help to prevent and treat obesity and lack of fitness.
I love the buddy system where everyone gets involved so if I train your teenagers you're going to help with the tinies.
Exercise and sport promote good health and encourage great social skills, leadership, learning to be part of a team and talk across the generations.
We're so over-protective of kids in many different ways so they have no chance to develop coping skills.
The more we sugar-coat the realities of life the less prepared they are as they grown up and move into the real world.
Parents have the main role to play in transforming health and fitness
When I was child we made up our own games and developed good physical skills at a very young age, along with the scrapes and tumbles which came with that.
Toddlers should be starting to run and jump and throw themselves about and enjoy the confidence that brings.
When my boys were growing up they used to play football with friends in a lovely little park.
Some residents complained that balls were going in their gardens and up went the "No Ball Games" signs which the kids ignored.
The council retaliated by planting bushes in the space in the park where they played and that was the end of that.
Parks are the only places many children have to play in and they need to just get out in the fresh air and run about.
Many people don't have gardens and parks also allow them to play with other children, make new friends and use their imaginations – important life skills which are being lost to the competition of technology.
Parents have the main role to play in transforming health and fitness, with support and the right information.
Often both parents work, or never learned to cook so they can't do that for their children or teach them.
They need information on how to make the right choices so they have the confidence to say, 'No' when their children want unhealthy options.
Fat is killing people and it's time to stop talking and start acting.
Judy's book Knowing the Score, which has been shortlisted for Sports Book of the Year, is out in paperback now.