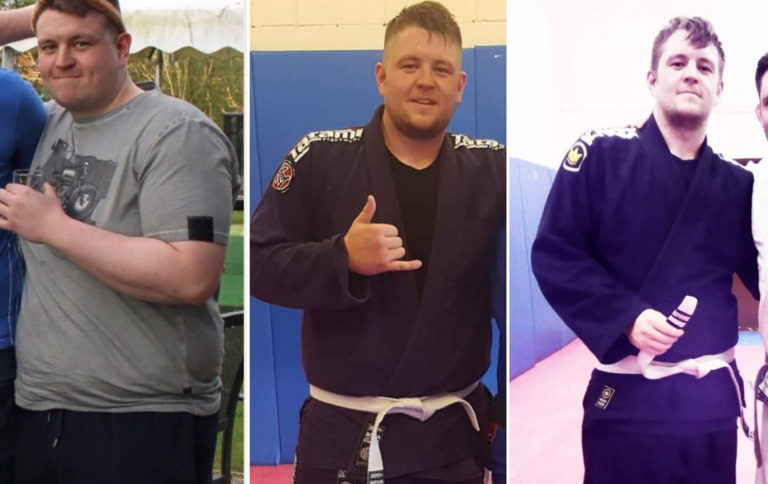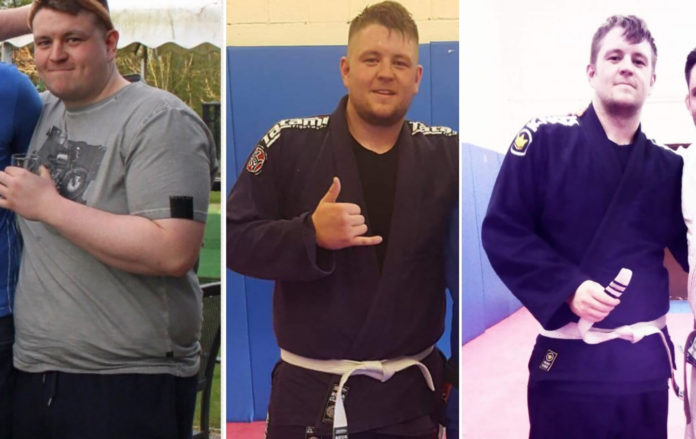 I've always loved food. It's not the done thing nowadays to label people, but it's fair to say that as a child, I was always the 'chunky' one. Or 'overweight' as others would say. Comfort food like my Granny's macaroni or my mum's lasagne was my favourite, and I was always up for seconds if there was any left over.
It wasn't just meals where I ate big, either. I used to play video games a lot, and I'd always have fizzy drinks and snacks keeping me company. Sometimes I'd have sleepovers with friends when we'd stay up gaming most of the night, and I'd think nothing of downing a whole six-pack of soda and two family-sized bags of crisps.
I knew it wasn't healthy, but it made me happy – at least, it did while I was doing it. Because as you can imagine, being a large child also made me a target for the bullies at school. I had no older siblings to stick up for me, and most of the time the other kids were just glad it wasn't them being picked on. That's what happens to the fat kid, right?
Once I hit puberty things changed for a while. I discovered the joys of the boxing gym and martial arts, which meant I lost quite a bit of weight. Sadly, it didn't last. In 2007, the credit crunch hit the UK and I struggled to find a job. Before long, I crawled back into my comfort zone – hiding out in my bedroom, playing video games, and eating. The weight piled back on.
It was around this time I met my wife, Stephanie. I'm still not quite sure why or how, but she saw something in me nobody else had. It was certainly nothing I'd ever seen in myself – as far as I was concerned, I was a fat, worthless loser. But she believed I was special. She made me feel loved and appreciated. I can't tell you how much that has meant to me.
Steph and I were just 18 when we moved into our own apartment. She was pregnant with our eldest child, David, and I was working a zero-hours contract. Trying to provide for a young family when I was barely more than a child myself, knowing I had no guaranteed level of income, was incredibly stressful. I turned to the friend that had been there all my life – food. I ate, and ate, and ate some more.
A few years later, in December 2013, my grandfather died after a long battle with cancer. That hit me hard – we'd always been close and even shared a birthday. I grieved for him and yes, I continued to use food as a crutch to help me through the tough times.
Then it seemed things were looking up. Two years on, Steph was expecting our second child, Erin, and I'd landed a good job as an apprentice joiner. We had more money coming in and felt more financially secure. I told myself this was the boost I needed to sort out both my mental health and my eating habits, and forced myself back to go back to training. It was time to take some positive steps, to improve my health and appearance.
Unfortunately, my optimism was short-lived – if it had been genuine in the first place. I was treated like a child during my apprenticeship and I resented it, knowing I had no choice but to put up with it. We couldn't afford for me to quit. Steph and I were getting married in May 2017 and we needed money for that, not to mention the usual day-to-day needs of a young family.
I was clinically depressed, but at least the wedding gave me something good to focus on. I worked as much as I could – most evenings and every weekend – but I still managed to find plenty of opportunity to eat. I'd gorge on unhealthy food – even though I was physically active at work, the weight continued to pile on.
A week before the wedding, I decided to get on the scales. I hadn't weighed myself for months – I knew I was the heaviest I'd ever been and I was terrified of seeing just how bad things had become. But now, something pushed me to find out. It was even worse than I'd anticipated. I weighed 376lbs – nearly 27 stones, 170.5kg. However you said it, the numbers weren't good. I was just days away from what should be the happiest day of my life, yet I was more unhappy than I'd ever been.
That was the day I went out and joined my local Brazilian jiu-jitsu (BJJ) academy. I told myself that, after the wedding and honeymoon were out of the way, I would do something about my health, my weight and my appearance.
For the next week or so, any negative thoughts were pushed out of my head. The day I married Stephanie was as wonderful as I'd hoped it would be, and we had the best time on our honeymoon in Cape Verde. We spent our days relaxing in the sun, making the most of freely available food and drink. It was perfect.
I came down to earth once we got home. Looking at the subsequent photographs and video footage was a sobering experience. I hated to see myself looking like that – it was time to change. For the first time, I felt truly determined.
A couple of months on, and the changes were already evident. I was attending three BJJ sessions a week and lifting weights at home. My clothes were loose – I'd lost 28lbs – and my energy levels were higher than they'd been in years. There was still a lot to do, of course – I couldn't expect the habits of a lifetime to disappear straight away. My weight loss, rapid at first, began to slow down; this is entirely natural, but it would have been easy to get discouraged. Instead, I focused on changing and improving my diet further. I knew from past experience that cutting any food out entirely caused cravings, so I began to track calories and focus on establishing new, healthier habits.
The only downside in my life now was my job. Financially, it was great, but the hours were long and it sometimes took me away from my family for days on end. I realised this wasn't how I wanted to spend the rest of my working life – it was something else that needed to change. A week later I handed in my notice, after applying to study fitness, health and exercise at Edinburgh College.
From then on, I'm delighted to say life continued to improve. In June last year I passed my Higher National Certificate with a grade A, and also completed Level 3 course in personal training. I've lost 170lbs in weight. Depression and obesity are in my past – I've well and truly conquered those demons.
Best of all, I've found my dream job as a personal trainer. I use my own story to motivate and inspire my clients, and thanks to social media it means I can share my message far and wide. I changed my path in life and achieved my goals; now I feel it's my duty to use what I've learned to help others achieve theirs.
Also read: