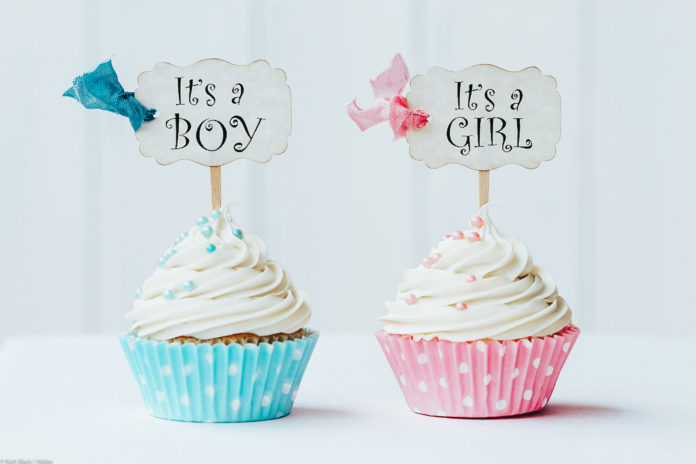 The days of having no idea what sex your child would be until the birth are long-gone, thanks to modern technology. While some couples still opt for not knowing, more are choosing to hold special events where their baby's gender is revealed – sometimes even to themselves.
If this sounds like your kind of thing, here are our top tips for planning a great gender reveal party.
1
When should the party be held?
You'll obviously need to have an ultrasound scan beforehand to determine the sex of your baby. Most skilled sonographers will be able to tell whether you're expecting a boy or a girl by around 20 weeks – so halfway through your pregnancy.
However, don't plan to hold the party too soon afterwards just in case the baby is lying in a position that makes it impossible to tell and you need to arrange a further appointment.
You might also want to bear in mind that problems can happen at any point during pregnancy; some couples prefer to wait until later as they'll be more confident everything is going ok.
Usually, the sonographer notes down the baby's sex and puts the information in a sealed envelope. You then have several options, depending on what you plan to do.
Most couples will open the envelope and enjoy their discovery privately before disclosing the baby's gender to party guests later. Others want to enjoy the news at the same time as everyone else, so they'll ask a close friend or relative to open the envelope and arrange the details of the announcement.
Some have even been known to deliver the sealed envelope to the supplier of their chosen reveal method – such as a bakery, if it's a cake – so the news is a complete surprise to everyone! (We think you'd really have to trust your vendor to go for this option.)
3
What kind of event should it be?
It's entirely up to you as to whether you have a small, intimate get-together or a large party. You might organise tea and cupcakes for immediate family, or it might be a catered affair with games, food and entertainment.
Make a note of all the things you need to arrange – a venue, invitations, refreshments, decorations. Lists are your best friend when it comes to planning a party!
You might want to consider a theme, too, especially for a bigger event. Gender reveal parties started out with a basic blue and pink colour scheme, but times have changed. Some couples plan themes around the time of year when their baby is due or even a favourite place or movie. Most will have an either/or message though – for example, pirates & mermaids, or Mickey & Minnie Mouse. Or why not choose your favourite colours, allocate one for each gender, and ask your guests to dress in the colour that matches their guess?
4
Ideas for the 'big reveal'
You can be as straightforward or imaginative as you like, and you can also find specific suggestions for telling siblings-to-be or absent family and friends. Here are a few ideas to get you started:
Everyone loves a piñata! Buy one filled with either pink or blue confetti and let everyone have a go at being the one who makes it explode. Perhaps you could give a small prize to the person who deals the final blow.
A balloon-release is one of the most popular gender-reveals. Pack a large box with helium-filled balloons in the appropriate colour and open during the party.
A wizard or a witch? The Sorting Hat will decide! One for Harry Potter fans. Make the hat the focal point of your decorations and hide an item of clothing for a boy or girl underneath, ready to unveil later in the party.
Cakes – especially cupcakes – are another favourite. Ask your bakery to fill them with coloured fondant so that when everyone bites into them, they discover the gender of your baby.
If you enjoy games and don't mind a little mess, buy some balloons and pour in a little white paint, apart from one which should contain pink or blue. Pin them to a board and let guests pop the 'bellies', with a prize for the one who reveals the gender. (This is definitely an outside activity!)