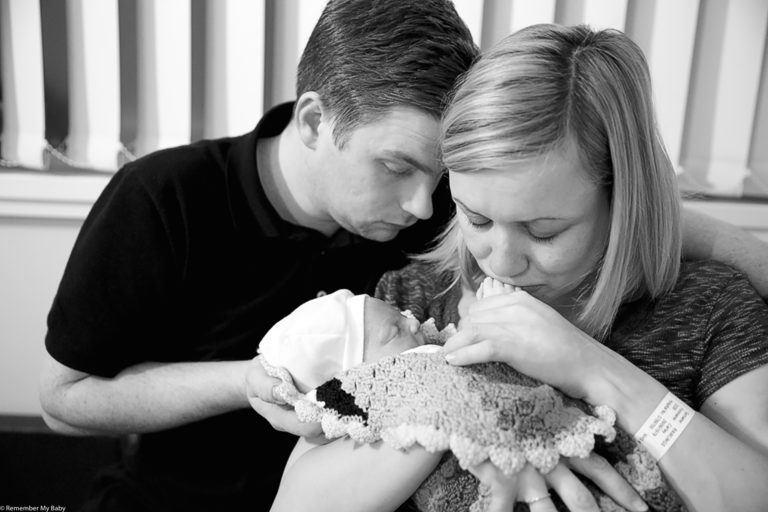 The room was quiet and I gently positioned the new mum's arms around her baby, just so.
The dad sat next to them on the hospital bed, his arm around his wife, and they both gazed down at their new baby.
I held my camera up and took some shots. As I did so, I paused. I saw the sheer, unwavering love both parents had in their eyes for their newborn.
Their family looked complete, perfect.
Only this baby wouldn't be going home with them.
He had passed away – at just a few hours old.
If you'd told me years ago I'd be a photographer for a charity, taking pictures of dying babies or babies who have just passed away, I'd have thought you were joking.
Back then I was studying photography at The University of Derby. I've always loved photography and even photographed my first ever wedding at the age of just 15.
I graduated and started my own photography business, specialising in family portraits. I loved my work – meeting families, the fun of a family photo shoot, the joy that the images gave them afterwards.
I was to shadow another photographer going to take photos of a new baby who was ill and would not live long
Then, a year ago, I was attending The Photography Show at Birmingham NEC when I saw a charity stand for Remember My Baby. It featured black-and-white shots of parents and newborns.
I walked closer and saw the charity was called Remember My Baby. It was a service for parents who have a very ill baby or a baby who has just passed away – a chance to get some professional photos taken of their little one so they'd have something to remember.
I'd seen the stand a year previously but hadn't felt ready to approach them.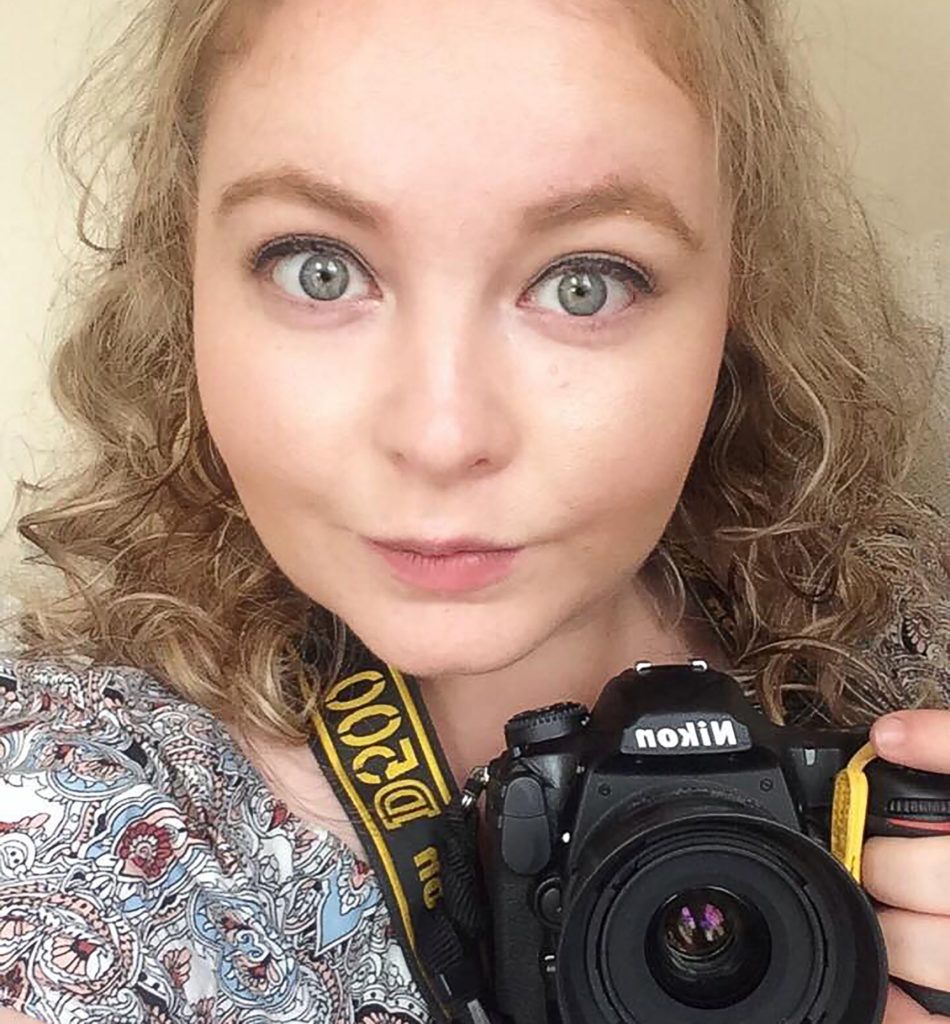 But now, a year on, I did. I walked over and introduced myself. I had a long chat with one of the co-founders, Nicky, and explained I'd like to volunteer my services.
A few days later I went through the application process and provided the required examples of my work. I was accepted, and then came a long chat with another photographer and coordinator.
He asked me various questions, including how I felt when I'd seen the images of the poorly or deceased babies on the stand at the show.
I replied that I simply found them beautiful and felt ready to help out.
Days later, I got my first call. I was to shadow another photographer going to take photos of a new baby who was ill and would not live long.
We arrived at the hospital and were shown to a room where the mother was holding her new baby. I sat quietly and watched what the photographer did, how she arranged the family for the photo, how she was professional and gentle and never once betrayed her own emotions.
I saw how, when put at ease, this family could find some tiny scrap of peace in having this first – and last – photographs taken with their precious baby.
That night, I wept. I was in my mid-20s. I had no partner and no children of my own. But I wanted a family one day.
It brought home to me how precious, how uncertain planning that new life can be.
But my tears didn't put me off; in fact, they made me even more determined to help.
After a few more days of shadowing, I was ready.
My first call came. I grabbed my camera and equipment and went to a hospital. I was shown to a room where a mother was with her new baby.
Without someone to shadow, I knew this all fell on me. I had to get it right. This woman had come to hospital believing she would take her baby home, but that was not going to happen.
Now it was my job to ensure she had the best photos possible to remember him by.
'I'm Jo,' I said, stepping forward. She managed a smile and told me she was ready.
I lifted my camera and got to work. I thought about my training and all I knew about photography – getting the light right, the positions of my subjects. But this was so different to a giggly, fun, family portrait session.
Sometimes the baby was very premature and tiny and would not live
It was silent. The baby made no noise, didn't wiggle or pull faces. As I saw the mother drink in every detail of her baby's face, I knew my camera had to do the same. My camera had to be her memory in the months and years to come.
The shoot went well and a few weeks later I heard she was happy with her photos.
From then on, I went to shoot after shoot, sometimes getting several calls in a week.
Sometimes the baby was very premature and tiny and would not live. Other times the baby was disabled or ill. Or sometimes the baby had already passed away when I arrived. Every situation – and family – was different.
I had mothers who wanted to cradle their baby and talk to him as if he was still there. I had mothers who had to leave the room, so distraught were they, and I'd take images of the baby alone.
Every time, I spoke to the baby as a real, living child – no matter whether they'd passed away or not.
"Come on, my darling," I'd say, gently, coaxing the mum's arm in position and placing the infant in a position that would be not only beautiful but also flattering if the baby was ill or very small.
Little things made a difference – if the mum had a canula in her hand from the birth, I'd ensure we used the other hand. If the baby still had tubes on his face, I would edit them out afterward, if the parents desired.
People didn't want to remember the medical, the cold, the stark. They wanted to remember warmth, love, family.
I began to use my camera as a shield, protecting me from the raw emotion
But it wasn't easy.
With each shoot, I couldn't help but absorb and be moved by the sadness.
I began to use my camera as a shield, protecting me from the raw emotion. This way, I could be professional.
But once I got in the car, I'd sometimes break down. It seemed so unfair. Families went to the hospital expecting to take their baby home with them, but they didn't get to do that.
I was shocked by how common this was, yet nobody really spoke about it.
Often I'd be called to a photo session at a hospital and find other families in private rooms, cradling their little one who had been stillborn. Some families would approach me when they heard what I did and say: 'Oh, we wish we had known about you. If only we'd got a photo …'
But often, it was too late.
I still go on shoots every few days. It doesn't get any easier.
Remember My Baby has 278 volunteers all over the U.K and we often get messages – sometimes weeks, sometimes months – after a photo session from parents saying simply: 'Thank you.'
They thank us for being there, for being gentle and sensitive, but most of all for providing them with lasting images of their baby as part of their family.
It may be just the click of a camera shutter but I know whenever I grab my camera and get to work I am helping give those grieving, bereaved parents something that is priceless and precious – lasting images of their baby.
Jo Spurr was talking to Julie Cook

Remember My Baby welcomes more applicants for volunteer photographers.
REMEMBER MY BABY
– Remember My Baby is a registered charity where professional photographers volunteer their services to give parents images of their baby;
– The charity provides pictures for parents who have lost their baby before, during and after birth;
– The volunteer photographer goes to the hospital or birth centre for a sensitive photo session;
– In general, 24 weeks' gestation is the minimum age that a photographer will attend.
For more information, please visit http://www.remembermybaby.org.uk